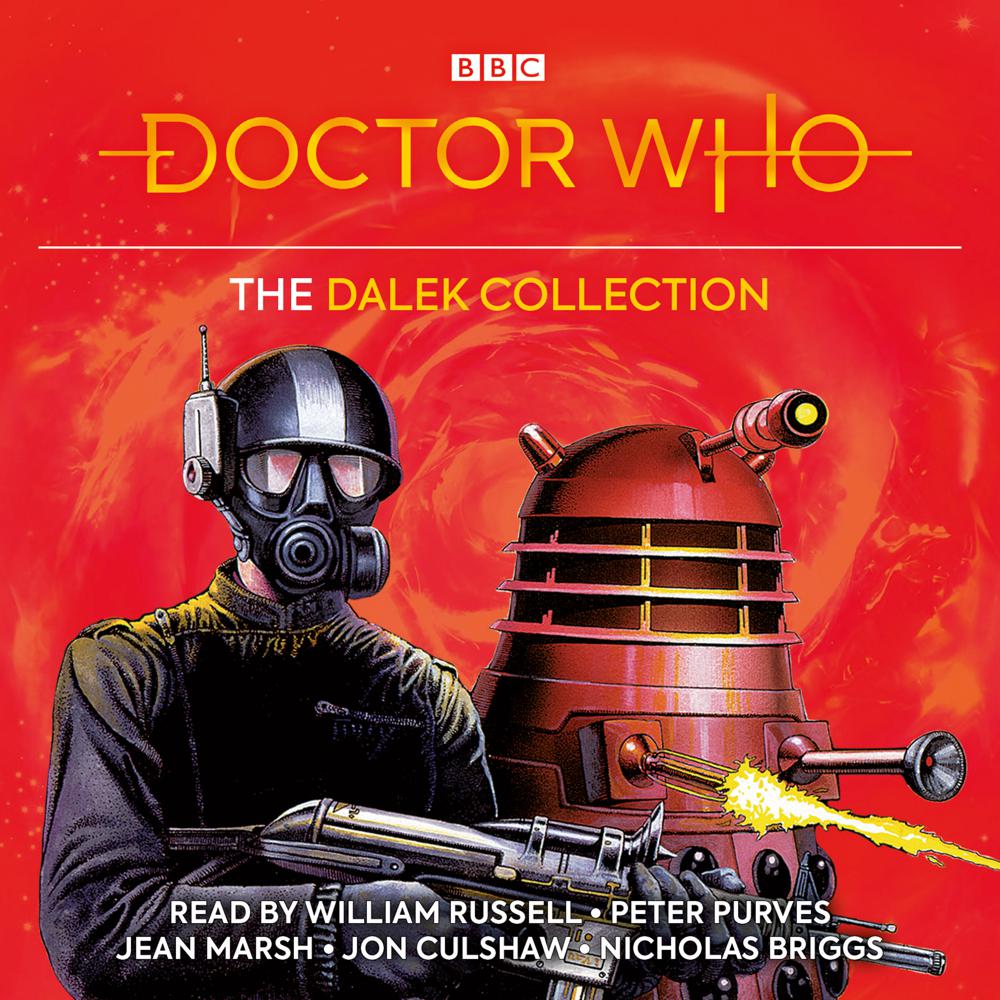 Narrated By: William Russell, Peter Purves, Jean Marsh, Nicholas Briggs, Jon Culshaw
Duration: 23 hours and 36 minutes
What to expect
Five thrilling adventures featuring the Doctor and his arch-enemies the Daleks!
In Doctor Who and the Dalek Invasion of Earth the TARDIS lands in the 21st Century to find a ravaged London at the mercy of familiar foes.
In Doctor Who: Daleks - Mission to the Unknown and Doctor Who: Daleks - The Mutation of Time conquest of the Universe seems assured for Mavic Chen and his allies, the Daleks.
In Doctor Who: Death to the Daleks the Doctor and Sarah are drawn to the planet Exillon, shortly before the Daleks arrive.
In Doctor Who and the Genesis of the Daleks, the Time Lords send the Doctor, Sarah and Harry on a dangerous mission to avert the creation of the Daleks once and for all.
Read by William Russell, Peter Purves, Jean Marsh and Jon Culshaw, with Dalek voices supplied by Nicholas Briggs, these classic Target Books novelisations are written by Terrance Dicks and John Peel.
(P) 2020 BBC Studios Distribution Ltd © 2020 BBC Studios Distribution Ltd
Genre
Science fiction
Listen to a sample