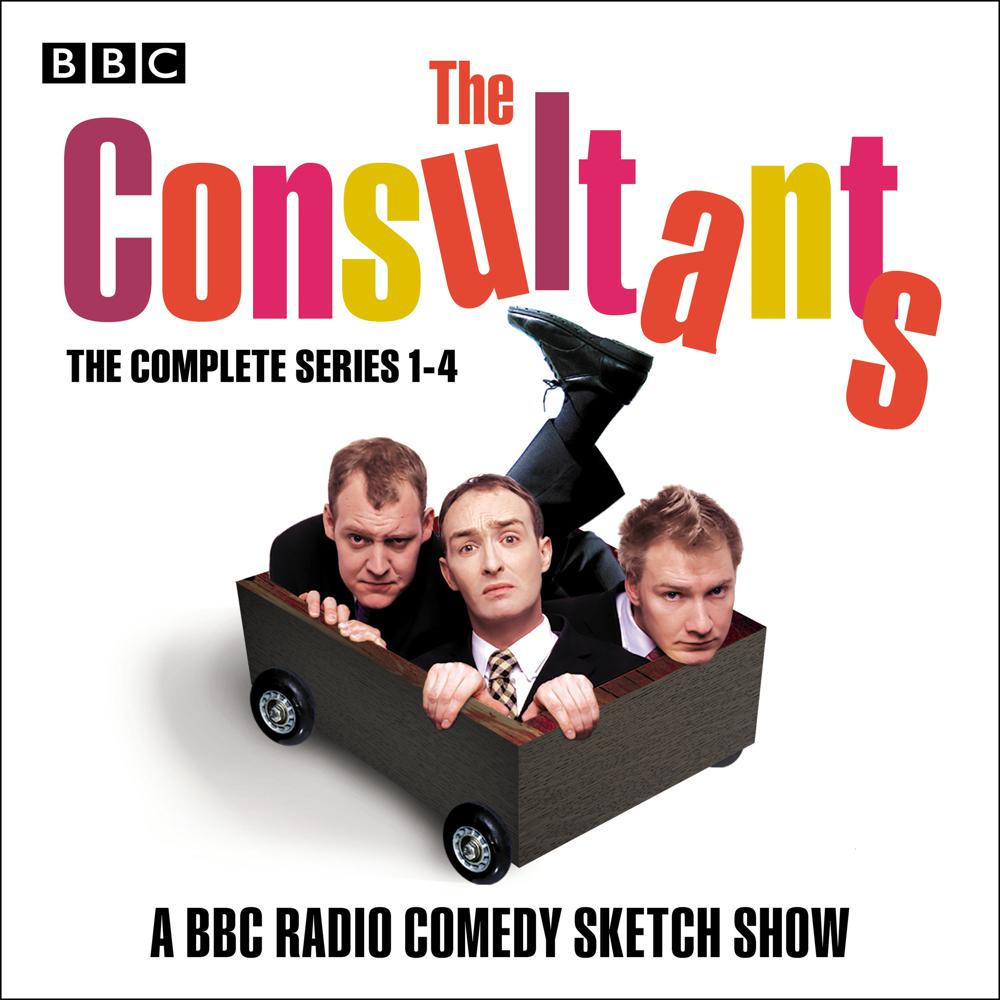 Narrated By: James Rawlings, Justin Edwards, Neil Edmond
Duration: 9 hours and 20 minutes
What to expect
All four series of the award-winning BBC Radio 4 sketch show
Welcome to The Consultants' lifestyle presentation conference and comedy show – listen and learn as they present their 1000-point plan of action, complete with shouting, songs and plenty of silliness.
In these 22 episodes, the team ponder how to revamp tea to make it more dangerous and exciting, wonder why so many men went to 'mow a meadow', practise the dark arts with a lightly tossed salad, and make latex representations of a spaniel with the help of children's entertainer Jeremy Lion. Plus, Demis Roussos and Napoleon Bonaparte enter a witness protection scheme in Swanage, a 'ladies man' sings about his suspect personal hygiene, and two travellers stumble upon a very unusual pub quiz...
Written and performed by Radio 4's only three-man double act, the Perrier Award-winning Neil Edmond, Justin Edwards and James Rawlings, this witty, cerebral sketch comedy features an eclectic mix of puns, serials, ditties and sketches suitable for the elderly, children and elderly children. It will not help you progress along the path to business enlightenment – but it will make you laugh a lot.
Cast and credits
Written and performed by Neil Edmond, Justin Edwards and James Rawlings
Produced by Will Saunders
First broadcast on BBC Radio 4, 13 February-6 March 2003 (Series 1), 20 November-18 December 2003 & 26 May 2004 (Series 2), 14 December 2004-18 January 2005 (Series 3), 18 October-22 November 2005 (Series 4)
Genre
Humorous fiction
Listen to a sample