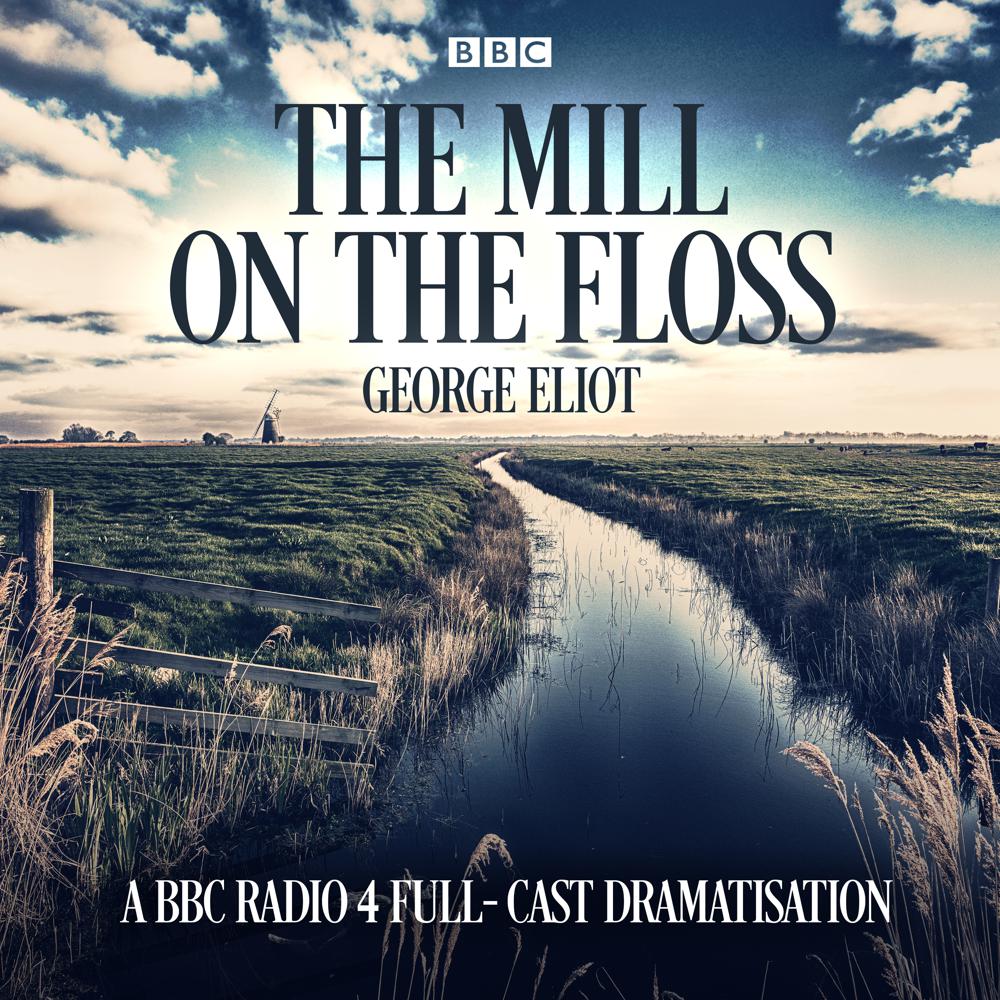 Narrated By: Anna Maxwell Martin, , Jack Farthing, Joanna Vanderham
Duration: 2 hours and 19 minutes
What to expect
George Eliot's classic Victorian epic about a brother and sister pitted against one another in love and life, starring Anna Maxwell Martin
Based on George Eliot's own rural upbringing and relationship with her estranged brother, The Mill on the Floss is a powerful, dynamic tale of familial rejection, sibling rivalry and what happens when the head confronts the heart.
Growing up at Dorlcote Mill in the beautiful English countryside, young Maggie yearns for approval and affection. With her dark, striking looks and quick intelligence she is the misfit of the Tulliver family, and while her father dotes on her, her mother despairs of her rebelliousness. But it is the love of her stolid, dutiful brother Tom that Maggie craves most, and despite their opposing natures, the two forge a close bond.
But as adults, their paths diverge. Following their father's bankruptcy, Tom leaves school and enters the world of business, determined to repay the family's debts and regain their home.Maggie, meanwhile, is drawn to two very different men: kindred spirit Philip Wakem, the son of her father's enemy, and the charming, seductive Stephen Guest, already promised to her cousin, Lucy.
As she struggles to reconcile passion and loyalty, the choices Maggie makes will set her against her beloved brother – with tragic consequences...
This stunning adaption is full of humour and high drama, and features a rich, filmic soundscape.
Also included is bonus programme Free Thinking: George Eliot's Mill on the Floss, hosted by Shahidha Bari, in which writer Rebecca Mead, actor Fiona Shaw and academics Dafydd Mills Daniel, Philip Davis and Peggy Reynolds discuss the background to Eliot's much-loved 1860 novel and read selected extracts.
Cast
George Eliot, the Narrator ….. Anna Maxwell Martin
Young Maggie ….. Amy-Jayne Leigh
Young Tom ….. Oliver Zetterstrom
Young Lucy ….. Grace Doherty
Mr Tulliver ….. Roger Ringrose
Mrs Tulliver ….. Alison Belbin
Maggie ….. Joanna Vanderham
Tom ….. Will Kirk
Lucy ….. Ell Potter
Philip ….. Chris Lew Kum Hoi
Stephen ….. Jack Farthing
Mrs Moss ….. Heather Craney
Mr Wakem ….. John Dougall
Mrs Glegg ….. Elizabeth Counsell
Mr Stelling ….. John Lightbody
Dr Kenn ….. Hasan Dixon
Luke/Bob ….. Kurtis Lowe
Keiza/Sally ….. Bettrys Jones
Written by George Eliot
Adapted by Rhiannon Tise
Produced and directed by Tracey Neale
Studio Managers: Keith Graham, Mike Etherden, Jenni Burnett & Alison Craig
Production Co-Ordinator: Anne Isger
First broadcast BBC Radio 4, 6-17 April 2020
Free Thinking: George Eliot's Mill on the Floss
Presented by Shahidha Bari
With Rebecca Mead, Fiona Shaw, Dafydd Mills Daniel, Philip Davis and Peggy Reynolds
Produced by Fiona McLean
Genre
Classic fiction
Listen to a sample