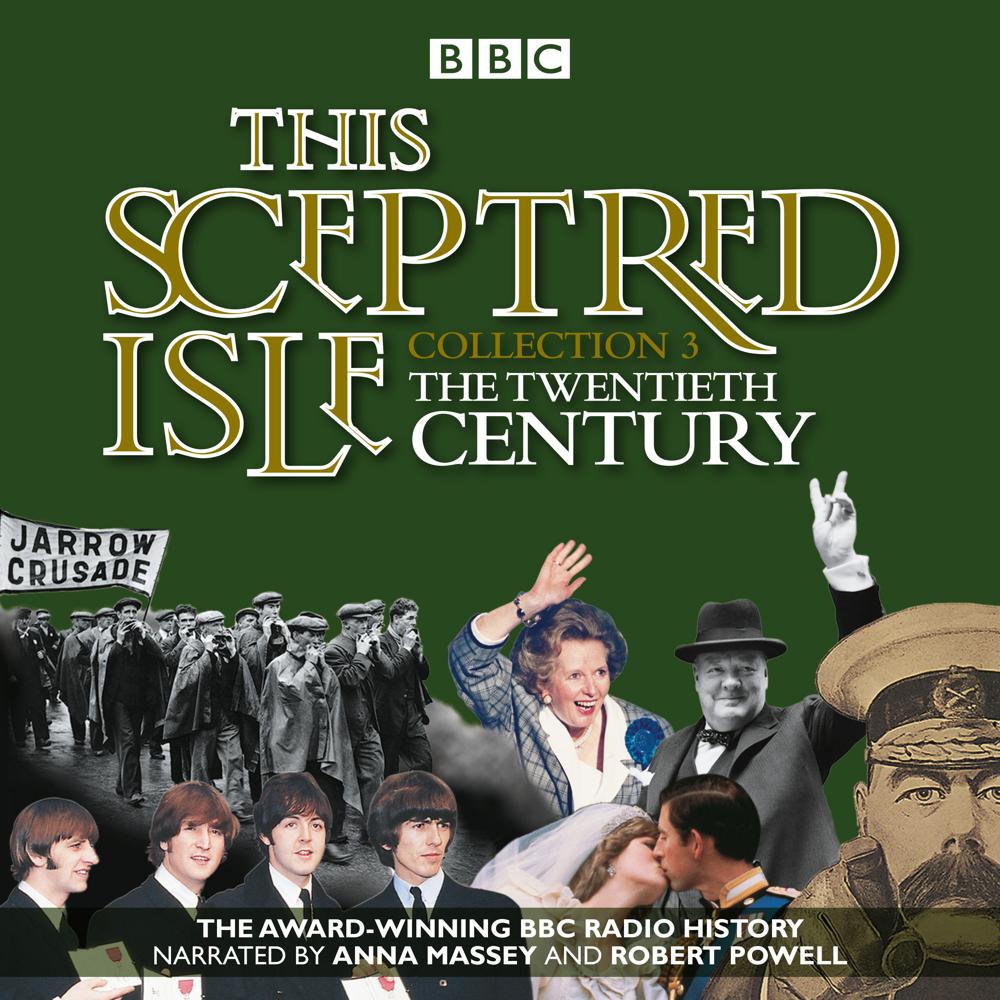 Narrated By: Anna Massey, Robert Powell
Duration: 15 hours and 16 minutes
What to expect
All five volumes from the landmark BBC radio series This Sceptred Isle: The Twentieth Century
Christopher Lee's vivid, compelling history tells the story of Britain from the death of Queen Victoria to the dawning of a new millennium. This collection includes the original volumes 1-5:
1901-1919: The Victorian era comes to an end, Suffragettes demand 'Votes for Women', the Titanic sinks and the Great War casts a long shadow.
1919-1939: Ramsay MacDonald becomes the first Labour PM, millions of workers take industrial action during the General Strike, Wall Street crashes and Hitler rises to power.
1939-1959: The horrors of the Second World War and the onset of the Cold War, Indian independence, the founding of the NHS, the beginning of a new Elizabethan age and the Space Race.
1959-1979: War in Vietnam, Profumo causes a scandal, the Beatles generate worldwide hysteria, Britain joins Europe and Thatcherism is born.
1979-1999: The nation celebrates a fairytale royal wedding, Argentine troops invade the Falklands, disaster strikes at Chernobyl, the Berlin Wall falls – and as the year 2000 approaches, construction begins on London's Millennium Dome.
Narrated by Anna Massey, with additional readings by Robert Powell, this is the definitive radio account of one of the most exciting and fast-moving periods in the history of the United Kingdom.
Credits
Published by Penguin Random House Ltd
Licensed by BBC Studios Distribution Ltd
? 2020 BBC Studios Distribution Ltd
© 2020 BBC Studios Distribution Ltd
MCPS
NB: Due to the age of these recordings, sound quality may vary
Production credits
Written by Christopher Lee
Narrated by Anna Massey, with additional readings by Robert Powell
Produced by Pete Atkin
First broadcast BBC Radio 4, 30 August-31 December 1999
Genre
European history
Listen to a sample