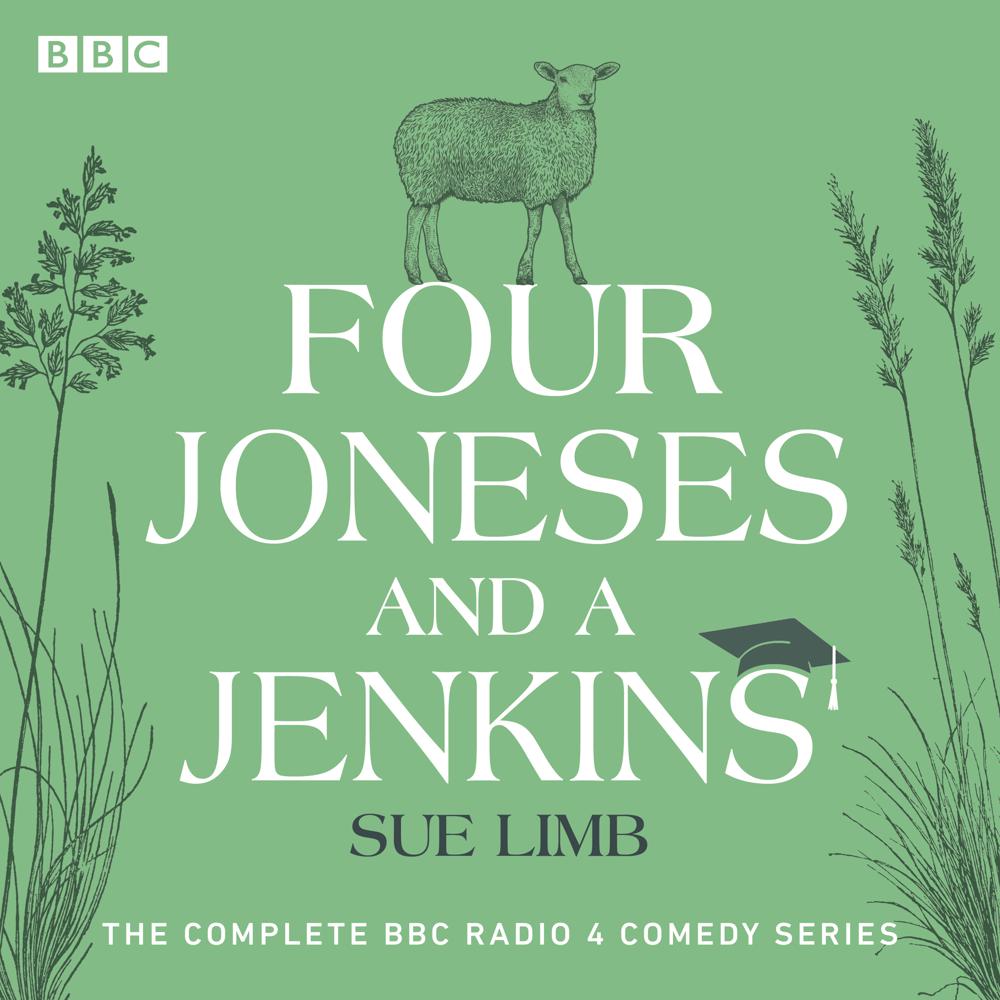 Narrated By: Geoffrey Whitehead, Lisbeth Miles, Matthew Morgan, Michael Fenton Stevens, Nickolas Grace, Rebecca Front
Duration: 5 hours and 43 minutes
What to expect
An everyday story of sheep, sin and scholarship under the shadow of the Long Mynd
Written by Sue Limb (Gloomsbury, Skeletons in the Cupboard), this pastoral sitcom follows six months in the life of the Jones family, who live on a small farm in rural Wales.
We join them in September - the start of the farming year - as daughter Megan, a brainy 'plain Jane', sets her sights on Mr Bootle - only to find he's really just interested in birdwatching. December brings 'Goose-Feathering Night' - but Megan's determined to save Gudrun from a plucking. February finds her desperate to get into Oxford University but fearing rejection: could the creepy Mr Jenkins offer a solution? There are ructions in April, as her desire to escape the farm and become a student leads to a confrontation; while June sees a storm descend on the village, and the talk turns electric. And, as August arrives and the harvest is gathered in, Megan spurns the Carnival Queen contest in favour of a visit to Nana...
BAFTA-winning actress and comedian Rebecca Front (The Thick of It, Lewis, Avenue 5) stars as Megan, with Geoffrey Whitehead as Mr Jones, Lisbeth Miles as Ma Jones, Matthew Morgan as Owen, Michael Fenton Stevens as Mr Bootle and Nickolas Grace as Mr Jenkins.
In addition to Four Joneses and a Jenkins, this release includes a bonus programme: From Gorsemere to Gloomsbury: The Literary Lunancy of Sue Limb. In a three-hour guided tour through the worlds that flow from the pen of dramatist Sue Limb, Shaun Ley discusses the ideas and inspiration behind Sue's writing with the author herself, and chats with regular cast members including Nigel Planer and Miriam Margolyes. Featuring episodes from Sue's hit series The Wordsmiths of Gorsemere, Gloomsbury, The Sit Crom and Alison & Maud.
Four Joneses and a Jenkins was produced by Jonathan James-Moore
Cast
Mr Jones - Geoffrey Whitehead
Ma Jones - Lisbeth Miles
Megan - Rebecca Front
Owen - Matthew Morgan
Mr Bootle - Michael Fenton Stevens
Mr Jenkins - Nickolas Grace
First broadcast on BBC Radio 4, 11 August-15 September 2000
Genre
Humorous fiction, Modern & contemporary fiction
Listen to a sample