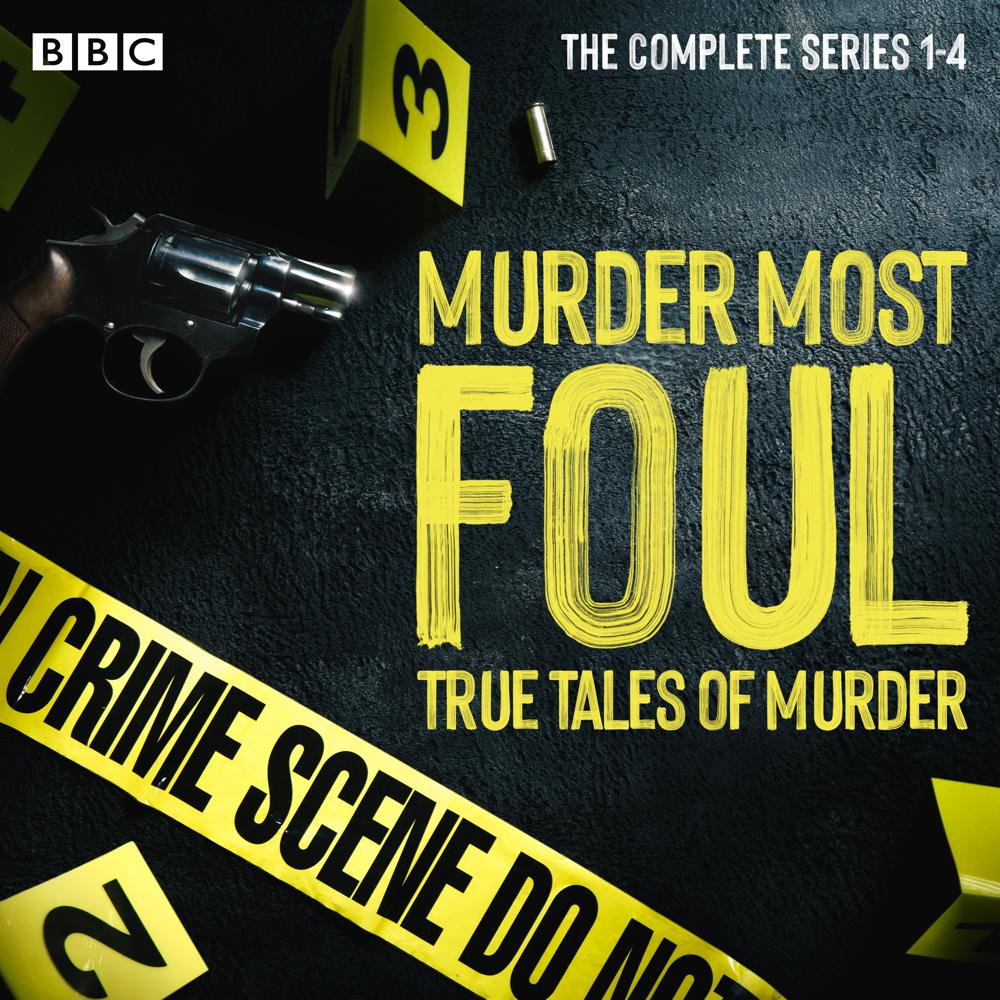 Narrated By: , Nick Ross
Duration: 11 hours and 27 minutes
What to expect
Twenty-four sensational docu-dramas based on real-life historical murder cases, presented by Nick Ross
In these four series, Nick Ross introduces two dozen true tales of murder from days gone by – complete with gory details. As he recounts infamous crimes from the 1900s to the 1960s, he transports us to a time when police cars had bells, and the men from the Yard wore Trilby hats.
Back then, the new science of forensics was developing fast, and an expert witness could use medical evidence to identify a murderer – and convince the jury to send them to the gallows. But with a celebrated advocate like Norman Birkett representing them, the accused still had a chance – even if their prospects looked slim.
Included here are three of Birkett's most famous appearances for the defence: the dramatic trial of Dr Buck Ruxton, accused of murdering and dismembering his wife and maid; the 'body in the trunk' murder, which saw Tony Mancini facing the death penalty; and the case of Edward Chaplin, accused of shooting his mistress's husband.
We also hear cases where forensic evidence was key, many of them involving renowned pathologists Keith Simpson and Bernard Spilsbury. A bloodstained handkerchief, a bloody thumbprint, a yellow string bag, a distinctive army knife and a body infested with maggots all provide crucial information, and prove instrumental in trapping killers who would otherwise have got away scot-free.
From flypapers laced with arsenic to wives found dead in the bath, a corpse in a burned-out car and the mysterious death of the King of Siam, these shocking stories of unnatural death will fascinate all aficionados of true crime.
Narrated by Nick Ross
Series 1: Written by John Scotney, produced by Produced by Mark Savage and Tim Suter
Series 2: Written by Rib Davis and Frederick Bradnum; produced by Fiona McLean, Matt Thompson and Tessa Watt
Series 3: Written by Rib Davis; produced by Fiona McLean and Hilary McLennan
Series 4: Written by Rib Davis; produced by Fiona McLean and Matt Thompson
Episode guide:
Series 1:
1: The Surgeon's Knife
2: Cabin 126
3: The Major, the Scone and the Dandelions
4: The Body in the Trunk
5: Sheer Plod
6: The New Year Nightmare
Series 2:
7: The Wheels of Justice
8: Bullets and Ballistics
9: The Perfect Murder
10: The Bloodstained Handkerchief
11: Murder on the Farm
12: The Bloody Thumbprint
Series 3:
13: The Fingerless Strangler
14: The Body in the Chalkpit
15: Hitchike to Murder
16: The Wigwam Murders
17: Death of the Lord of Life
18: The Use of Maggots
Series 4:
19: Of Fly Papers & Death
20: Admissable Evidence
21: Somebody's Having a Bonfire
22: Of Bullets & Life Preservers
23: A Matter of Timing
24: To the Hangman
Genre
True crime: serial killers & murderers
Listen to a sample