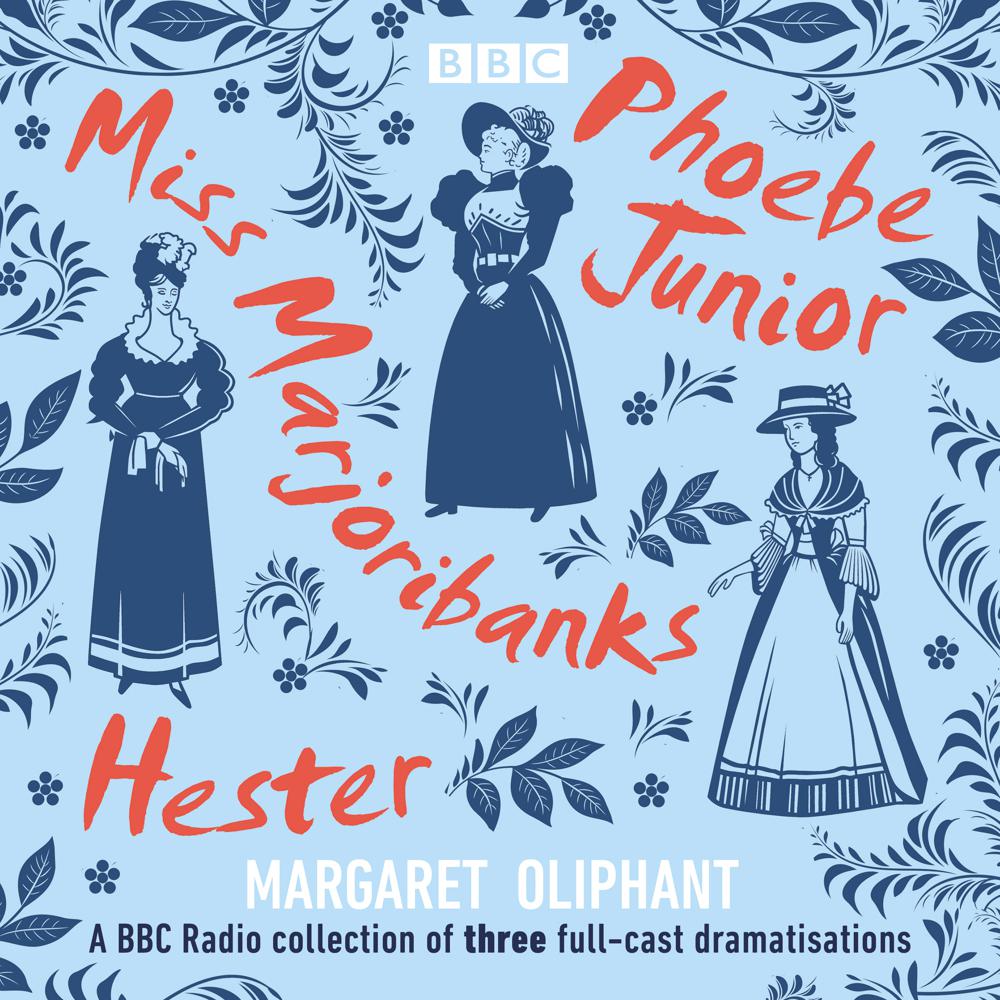 Narrated By: Charlotte Attenborough, Elizabeth Spriggs, , Lyndsey Marshall, Penelope Wilton, Peter Jeffrey, Teresa Gallagher
Duration: 9 hours and 4 minutes
What to expect
Three BBC radio adaptations of famous novels by the prolific 19th-century author Mrs Oliphant – plus an episode of Reading Aloud, with extracts from her autobiography
Sometimes called 'the feminist Trollope', Margaret Oliphant wrote over 100 works of fiction in a wide variety of genres, ranging from novels of small-town life to historical tales and supernatural stories. Included here are three of her best-loved works, brimming with dry wit, perceptive irony and flawed but fascinating heroines.
Miss Marjoribanks
Lucilla Marjoribanks, a large and determined girl, returns from school with two resolves – to comfort her recently widowed father and to revolutionise society. She becomes the doyenne of Carlingford's social circle with her Thursday soirees – but her plans are disrupted by her friends' romances, a new arrival, the solving of a mystery and a wedding… Starring Elizabeth Spriggs as Mrs Oliphant and Teresa Gallagher as Lucilla.
Phoebe Junior
Phoebe Beecham has met Clarence Copperhead at a Ball in London. His wealthy father disapproves of her, and she fortuitously leaves London to visit her sick Grandmother in Carlingford. But a shock awaits her on arrival... Starring Elizabeth Spriggs as Mrs Oliphant and Charlotte Attenborough as Phoebe Junior.
Hester
In this deliciously sardonic tale of credit and discredit, a young woman in a 19th Century Cheshire town, having been snubbed and discarded in marriage, does something truly radical. When the family bank is in danger, she pledges her private fortune to save it – but insists on running it herself, as a single woman, in defiance of all convention. Starring Penelope Wilton as Margaret Oliphant and Lyndsey Marshal as Hester Vernon.
Also included is a bonus episode of Reading Aloud, in which Gudrun Ure reads from Mrs Oliphant's autobiography, shining a light on the tragic life of the acclaimed Scottish novelist.
Genre
Classic fiction
Listen to a sample