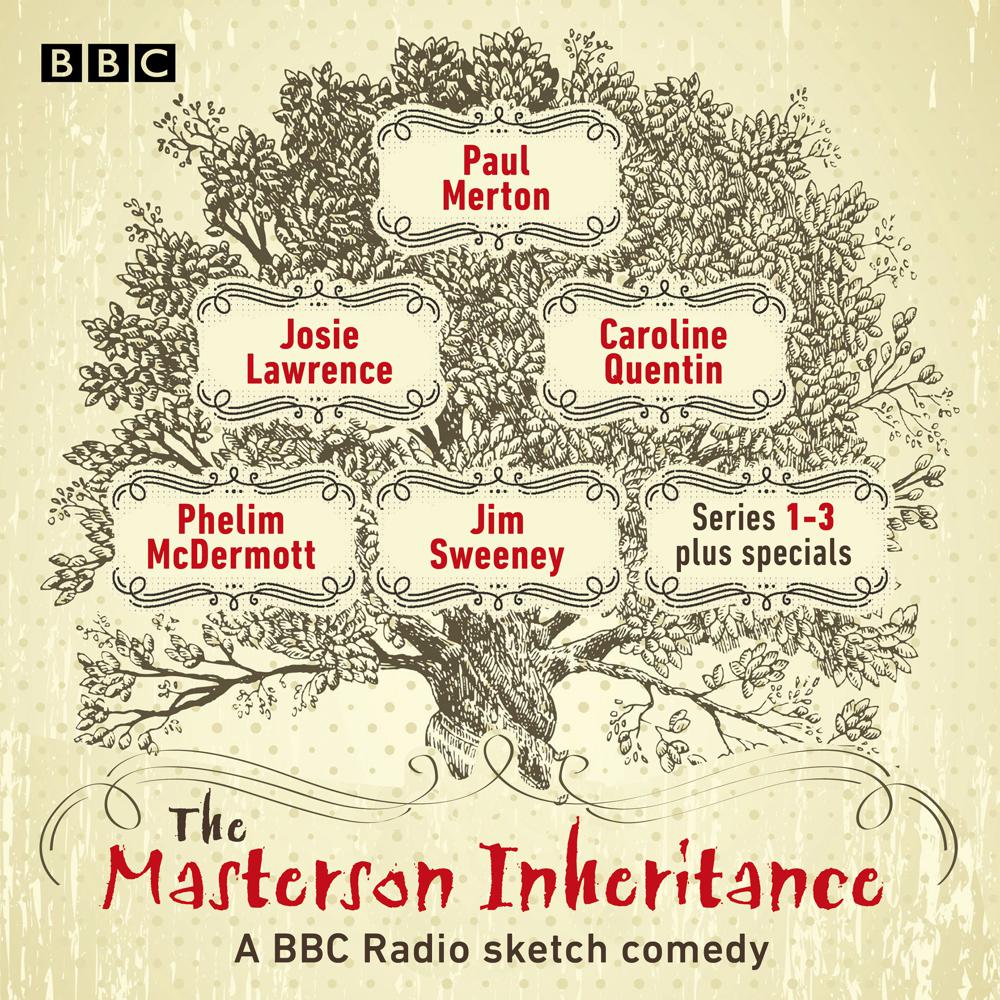 Narrated By: Caroline Quentin, Jim Sweeney, Josie Lawrence, Lee Simpson, Paul Merton, Phelim McDermott
Duration: 9 hours and 47 minutes
What to expect
All three series of the improvised family saga starring Paul Merton, Josie Lawrence, Caroline Quentin and others – plus two special Christmas episodes
Based entirely on audience suggestions, this hysterically funny historical drama tells the thrilling extended story of an aristocratic family at war with itself. From Ancient Rome to 1920s Hollywood, we follow the Mastersons' turbulent history across the centuries, as their fortunes wax and wane, and their fates hang on objects as diverse and unlikely as a tumble dryer, a rabbit's foot and a pair of Siamese twins.
In these three series, their adventures include setting sail across the Atlantic (with a cargo of dangerous sheep), mucking out at the court of King Arthur, becoming embroiled in murder and intrigue aboard a luxury cruiser and running away to join a Victorian travelling circus. There's family revenge in the Wild West over dodgy dental work; the medieval Mastersons face land struggles and an overcrowded castle; and in the Edwardian era, suffragettes split the family, sparking drama at the races. Plus, in two Christmas specials, the Mastersons face repercussions from a child's innocent gift, and the family's ancient culture reveals some curious customs…
Starring in this comic chronicle of pride, passion, iniquity and inbreeding are celebrated comedians and improv veterans Paul Merton, Josie Lawrence, Caroline Quentin, Jim Sweeney, Lee Simpson and Phelim McDermott.
Production credits
Starring Josie Lawrence, Phelim McDermott, Paul Merton, Lee Simpson, Jim Sweeney and Caroline Quentin
Produced by Phil Clarke
First broadcast BBC Radio 4: 22 April-27 May 1993, (Series 1), 25 December 1993 (The Stuffing of the Mastersons), 11 June-16 July 1994 (Series 2), 8 July-12 August 1995 (Series 3), 25 December 1995 (The Mastersons' Christmas Cracker)
Genre
Modern & contemporary fiction, Historical fiction, Humorous fiction
Listen to a sample