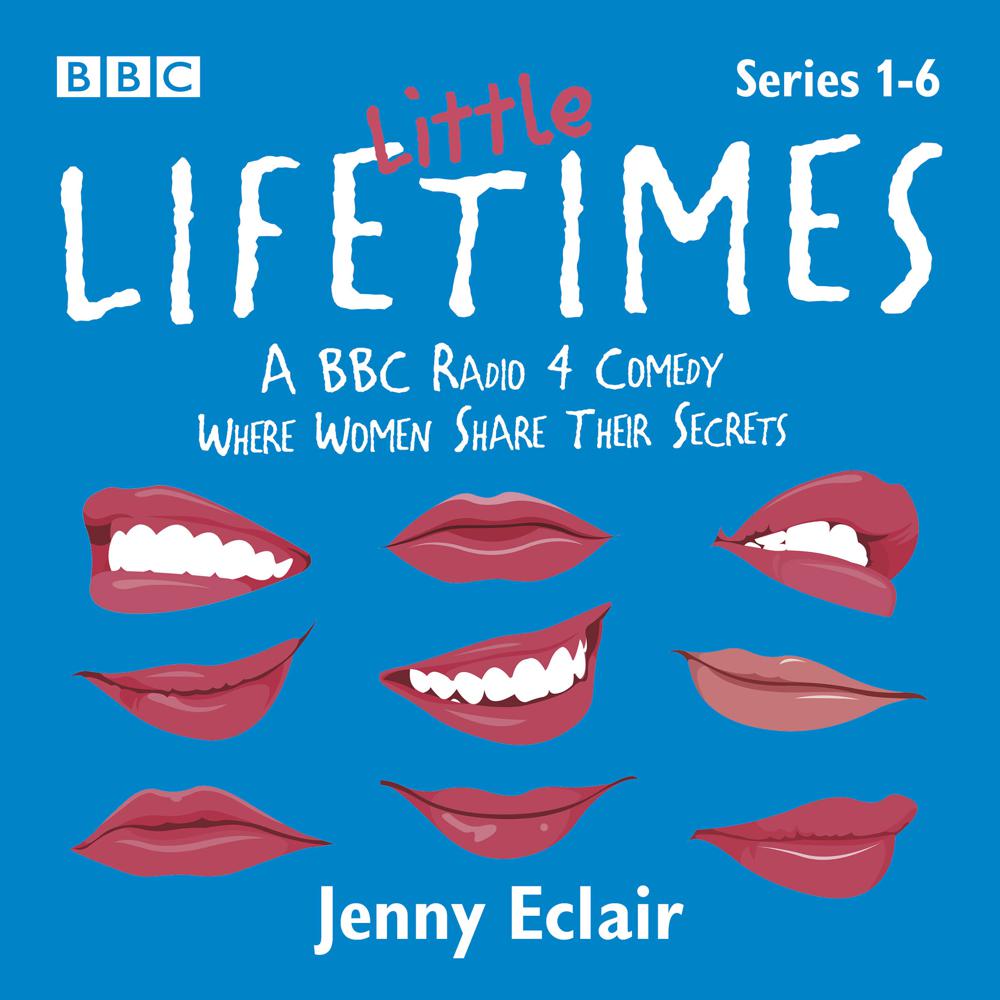 Narrated By: Anita Dobson, Anne Reid, Doon Mackichan, Frances Barber, , Imelda Staunton, Jenny Éclair, Josie Lawrence, Lesley Sharp, Samantha Bond
Duration: 6 hours and 58 minutes
What to expect
A sparkling collection of comic monologues by Jenny Eclair, about women facing pivotal moments in their lives
'Exquisitely crafted' Radio Times
In these funny, poignant short stories, voiced by some of Britain's finest actresses, we are introduced to 29 very different women as they open their hearts and share their secrets.
Here are tales of love, grief, revenge and adventure, told by a wealth of fascinating characters. There's Bea, a top cook who's about to prepare a very special birthday cake for her husband; Christine, who takes up watercolours and discovers inspiration can be found in the most unexpected places; Patsy, a rock star's wife with a past and Penny, who takes looking after her boss a bit too far.
From a grandmother visiting a posh supermarket to buy her grandchildren a meal they won't forget, to a cleaner who discovers some secrets behind the Farrow and Ball doors of the middle-class homes she visits, every one of the women we meet has a memorable, moving and surprising tale to tell...
Among the star narrators are Lesley Sharp, Anita Dobson, Imelda Staunton, Josie Lawrence, Frances Barber, Samantha Bond, Doon Mackichan and Anne Reid.
Produced by Sally Avens
Series 1
Fifteen Minutes to Landing
Woman – Lesley Manville
Captain James Barrington – Clive Hayward
Air Hostess – Jane Slavin
Carol Goes Swimming
Carol – Lorraine Ashbourne
Manager – Jane Slavin
A Trolley for a Change
Pat – Ruth Sheen
Checkout woman – Elaine Claxton
Security guard – Clive Hayward
Lauren – Jane Slavin
George's Cake
Bea – Susie Blake
The Viewing
Reader – Annette Badland
Doing the Best for Daniel
Reader – Jenny Eclair
Series 2
Lorna's Holiday
Lorna – Lesley Sharp
Christine Paints
Christine – Rosie Cavaliero
Beverley in Shoes
Beverley – Samantha Spiro
Points
Gail – Sarah Hadland
A Slight Alteration
Reader – Tessa Peake-Jones
Waiting for Billy
Patsy – Anita Dobson
Series 3
Leo's Passport
Penny – Imelda Staunton
Caroline – Karen Bartke
Hannah's Gone
Hannah's Mum – Josie Lawrence
Mothers and Daughters
Coral – Frances Barber
Girl – Karen Bartke
Boy – Luke MacGregor
Anthea's Round Robin
Anthea – Samantha Bond
Series 4
The Last Day
Miss Cavendish – Vicki Pepperdine
The Visit
Reader – Doon Mackichan
The Nannas
Dawn – Tilly Vosburgh
A Nice Time with All the Family
Julie – Beverley Callard
Series 5
A Long Weekend
Cathy – Anne Reid
The Kitchen Table
Reader – Monica Dolan
The Book Club
Belle – Lucy Robinson
Greta Doesn't Want to Wait for Godot
Greta – Amelia Bullmore
Genre
Modern & contemporary fiction
Listen to a sample