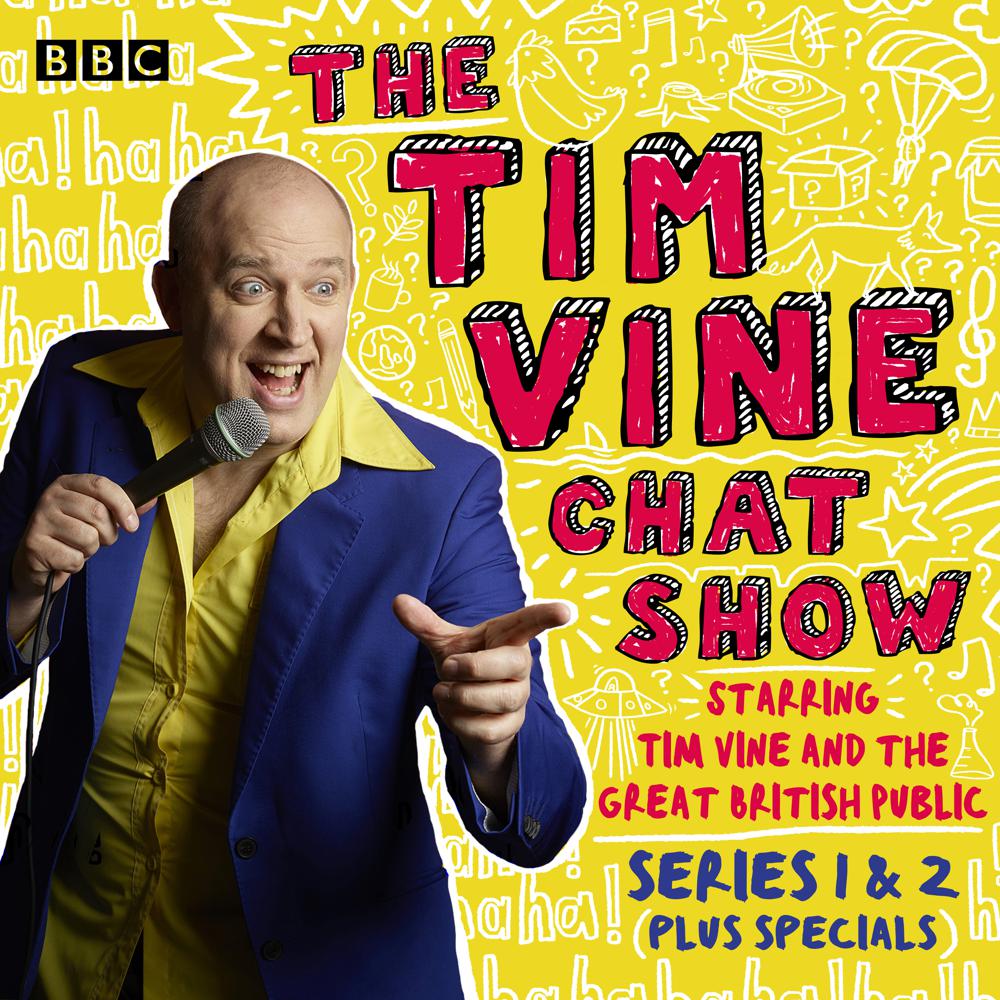 Narrated By: Tim Vine,
Duration: 6 hours and 58 minutes
What to expect
Tim Vine and the Great British public are the stars of this side-splitting radio chat show, featuring his trademark wonderful wordplay, quickfire gags and silly songs
'Full of laugh-out-loud moments … Vine's razor sharp wit and warmth shine through' Radio Times
Internationally acclaimed master of the one-liner Tim Vine travels the length and breadth of Britain on a quest to hear the funny, strange and surprising life stories of his live audience – while simultaneously taking the opportunity to showcase his world-famous jokes and preposterous songs.
In these two sparkling series, he is confronted with a death-defying parachutist, a guest with an interesting technique for warding off foxes, an office worker who was inadvertently responsible for half of Welwyn Garden City being closed to the public and a man undergoing some unusual physiotherapy. Plus, there's an encounter with an anaconda, a quiz about trifle, an impromptu laughter yoga workshop, at least two jokes about chickens and musical entertainment ranging from an imaginary country song to a maritime sing-a-long.
Also included are two 'SummerTim Specials', recorded at Cromer Pier and the Edinburgh Festival, and three festive special episodes complete with a sackful of Yuletide jokes, alternative traditional songs and fiendishly silly seasonal games – as well as a former air hostess from the land of Santa Claus and a budding Widow Twanky...
Cast and credits
Presented by Tim Vine
Produced by Richard Morris
A BBC Studios production
First broadcast on BBC Radio 4, 30 June-21 July 2016 (Series 1), 26 December 2016 (The Tim Vine Christmas Chat Show), 12 September-17 October 2017 (Series 2), 21 August 2018 (SummerTim Extra Special), 25 December 2018 (Christmas Special 2018), 29 August 2019 (SummerTim Extra Special Edinburgh Festival), 26 December 2019 (Christmas Special 2019)
Genre
TV tie-in humour
Listen to a sample