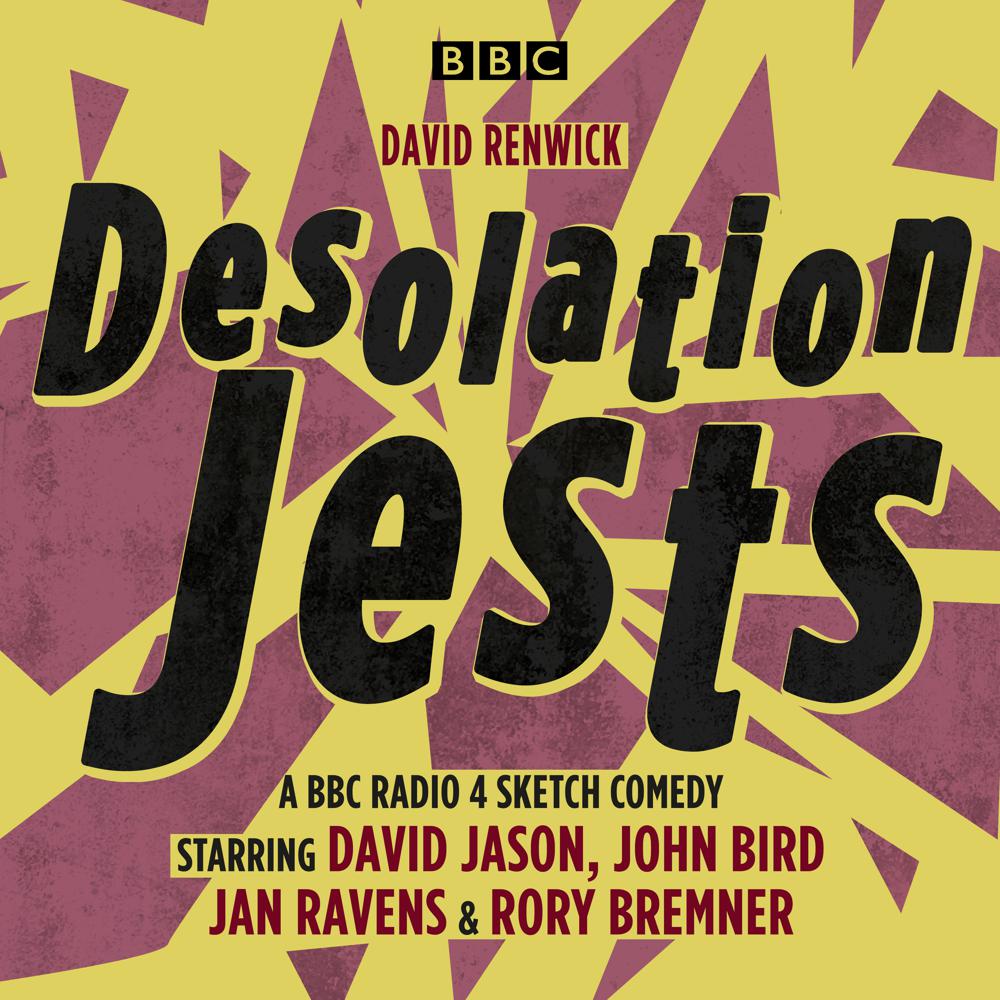 Narrated By: David Jason, , Jan Ravens, John Bird, Rory Bremner
Duration: 1 hour and 51 minutes
What to expect
The complete series of the BBC radio sketch show that takes a post-truth look at the history of laughter.
A dark, quirky parody of Desert Island Discs, Desolation Jests is a post-apocalyptic sketch show that takes a not-altogether-accurate look at the history of comedy. Featuring faux interviews with spurious celebrities, conducted by the Roy Plomley-esque host JP Doom, it poses the question 'Which comedy sketches would you most want at your side to face the end of the world?'
Choosing their favourite moments of mirth are Frankie 'Flesh Eater' Harris, who talks about life at the top of the 'Most Wanted' list; Viktor Schmelling, Emeritus Professor of Princeton University's Faculty of Laughter; Lucian Bile (aka Rot Caries), Britain's first and only punk dentist and Sydney Pynchlink, the innovative director behind some of the country's most admired weather forecasts.
Among the counter-factual comedy clips singled out for posterity are the fast-talking lunacy of the Klutz Brothers' classic A Day at the Proctologists, the atheist episode of Sunday Worship; most of an announcement from the Ministry of Unfinished Business, and a lobster with a rather crucial piece of evidence.
Created by award-winning TV writer David Renwick (One Foot in the Grave, Jonathan Creek), Desolation Jests' stellar line-up includes John Bird and Rory Bremner (Bremner, Bird and Fortune), as well as Dead Ringers star Jan Ravens and comedy legend David Jason.
Written by David Renwick
Starring: David Jason, John Bird, Jan Ravens, Rory Bremner
With Christopher Timothy, Adie Allen, James Lailey and Nick Underwood
Produced by Gareth Edwards
Production Coordinator: Sophie Richardson
A BBC Studios Production
First broadcast on BBC Radio 4, 13 December 2016-3 January 2017
Genre
Humorous fiction
Listen to a sample