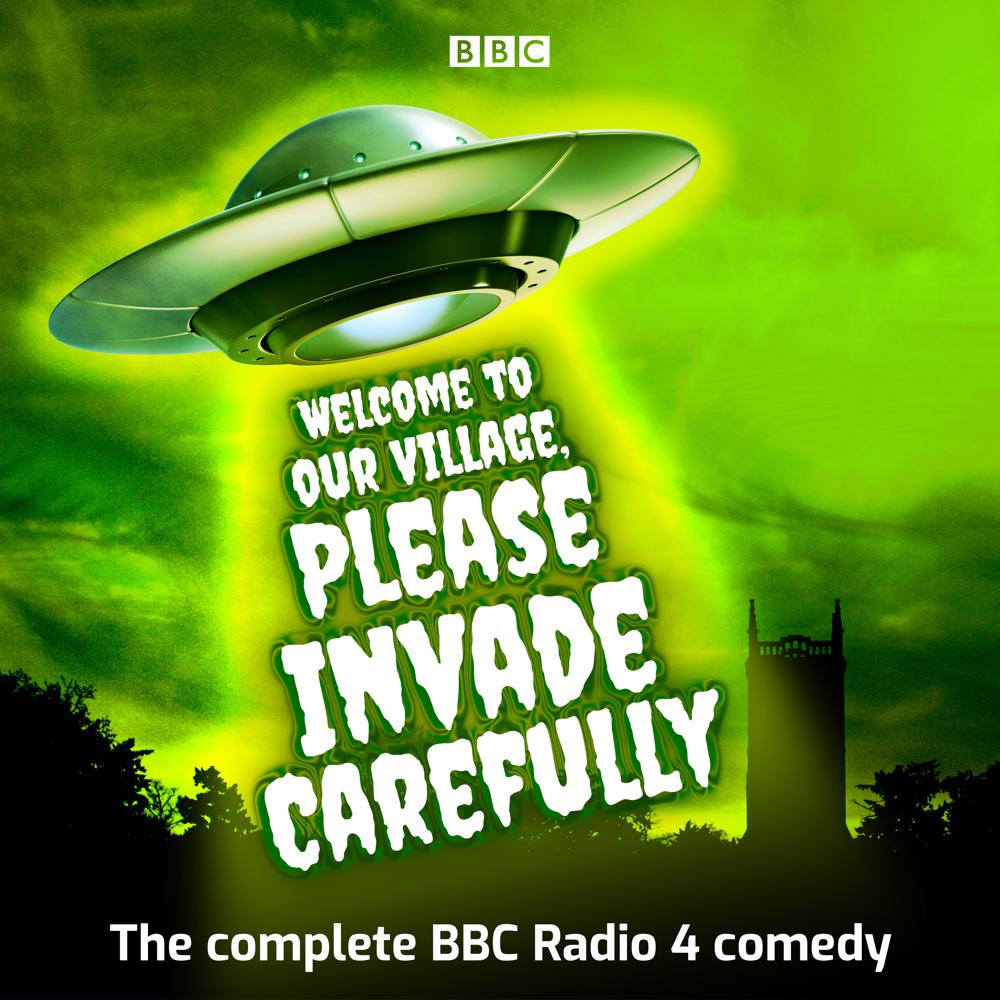 Narrated By: Hattie Morahan, Julian Rhind-Tutt, Jan Francis, Peter Davidson, Hannah Murray,
Duration: 5 hours and 11 minutes
What to expect
The Geonin have invaded. They have encircled the sleepy village of Cresdon Green with an impenetrable heat wave. Nothing comes in and nothing gets out.
There are, however, no killings, lasers, or human torture – well, torture comes in myriad forms. The Geonin are, in fact, quite agreeable and led by their commander Uljabaan, are doing their very best to assimilate human culture. Their rather reasonable plan for world takeover is to start small (they've noticed that the all-at-once approach usually fails), learn about humankind, and use their knowledge to efficiently spread their dominion, bit by bit.
Katrina Lyons, who was only visiting home to borrow some money from her parents, is appalled. Unfortunately almost everyone in the village, the two senior Lyons included, is too cowardly, apathetic, polite or stupid to stand up to this alien menace, so Katrina has no choice but to start the resistance movement herself. In the cricket pavilion.
Join Katrina Lyons and co., and Uljabaan as they do battle across innumerable arenas of war; education programs to charity shops, the realms of loyalty cards to the ethereal world of social media. Who will fold first? And will the invasion become catastrophic in scale? Find out in Series 1 and 2 of Welcome to our Village, Please Invade Carefully.
This delightful radio drama stars Julian Rhind-Tutt as Uljabaan, Hattie Morahan as Katrina Lyons, Jan Francis as Margaret Lyons, Peter Davison as Richard Lyons, Hannah Murray as Lucy Alexander, and John-Luke Roberts as Computer.
Series 1 was broadcast in 2013 and Series 2 in 2014
Written by Eddie Robson
Producer Ed Morrish
A BBC Studios Production
Genre
Science fiction, Humorous fiction
Listen to a sample