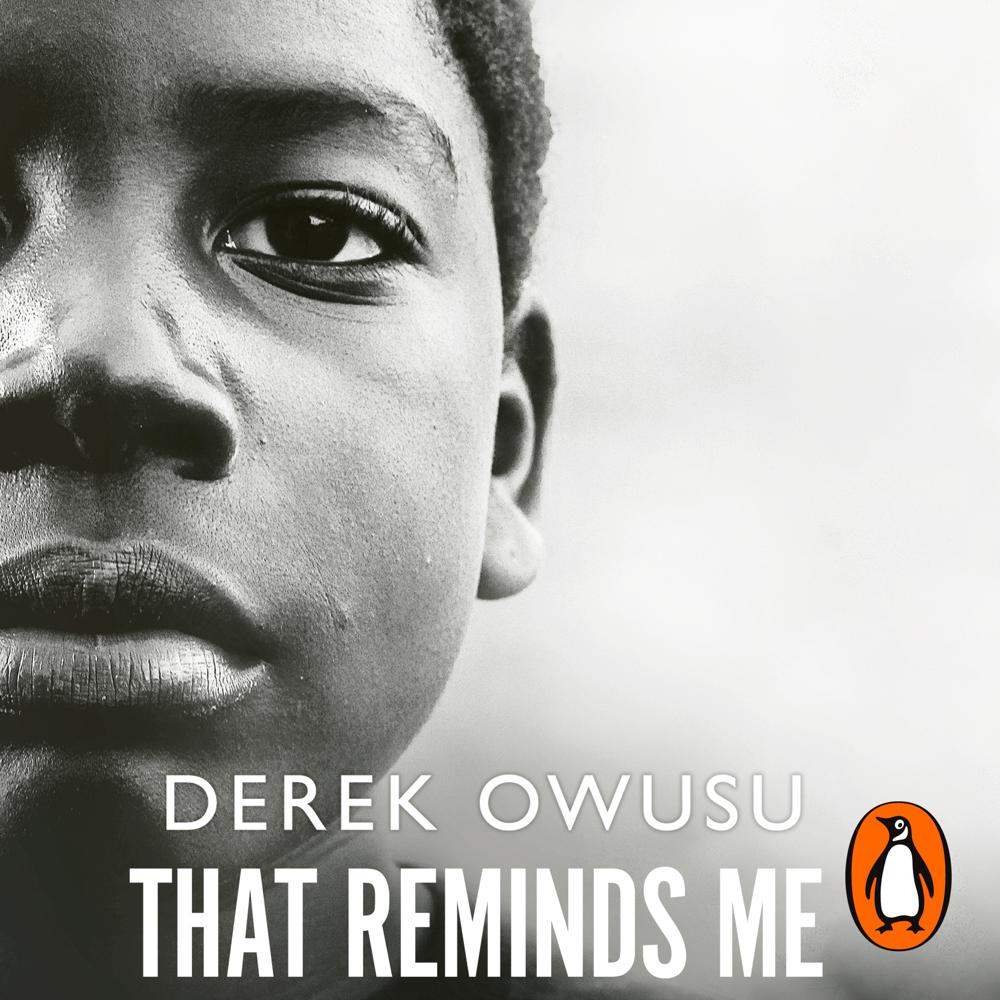 Narrated By: Kobna Holdbrook-Smith
Duration: 2 hours and 40 minutes
What to expect
Brought to you by Penguin.

WINNER OF THE DESMOND ELLIOTT PRIZE 2020
___________________________________
'A dreamy, impressionistic offering of reassembled fragments of memories emerging through the misty beauty of a deliciously individualistic poetic sensibility . . . remind[s] us of what has been missing from British poetry. I can't tell you how impressed I was and how much I enjoyed reading this stunning book.'
Bernadine Evaristo, Booker Prize-winning author of Girl, Woman, Other

'Heartbreaking, important and original.'
Christie Watson, author of THE LANGUAGE OF KINDNESS

'Derek Owusu's writing is honest, moving, delicate, but tough. Once you lock on to his words, it is hard to break eye contact. A beautiful meditation on childhood, coming of age, the now, and the media. This work is heartfelt.'
Benjamin Zephaniah

'When writing is this honest, it soars. What an incredible use of language and truth.'
Yrsa Daley-Ward
___________________________________
Anansi, your four gifts raised to nyame granted you no power over the stories I tell...

This is the story of K.

K is sent into care before a year marks his birth. He grows up in fields and woods, and he is happy, he thinks. When K is eleven, the city reclaims him. He returns to an unknown mother and a part-time father, trading the fields for flats and a community that is alien to him. Slowly, he finds friends. Eventually, he finds love. He learns how to navigate the city. But as he grows, he begins to realise that he needs more than the city can provide. He is a man made of pieces. Pieces that are slowly breaking apart

That Reminds Me is the story of one young man, from birth to adulthood, told in fragments of memory. It explores questions of identity, belonging, addiction, sexuality, violence, family and religion. It is a deeply moving and completely original work of literature from one of the brightest British writers of today.
___________________________________
'A singular achievement.'
Michael Donkor, Guardian

'This story is brave and moving.'
Kate Kellaway, Observer

'Honest and beautiful.'
Guy Gunaratne, author of IN OUR MAD AND FURIOUS CITY
Genre
Modern & contemporary fiction, Narrative theme: Coming of age, Family life fiction, Narrative theme: Death, grief, loss
Listen to a sample
Derek Owusu's writing is honest, moving, delicate, but tough. Once you lock on to his words, it is hard to break eye contact. A beautiful meditation on childhood, coming of age, the now, and the media. This work is heartfelt.
These are words that come from the heart, the lived life and owned observations. Powerful and moving. Social realism at its best.
A dreamy, impressionistic offeringof reassembled fragments of memories emerging through the misty beauty of a deliciously individualistic poetic sensibility with flashes of Twi and UK London ebonics to further remind us of what has been missing from British poetry... I can't tell you how impressed I was and how much I enjoyed reading this stunning book.
I hate Derek Owusu for the same reasons I love him: he is the sort of writer who makes me and other writers have doubts about whether we belong in this art. He is one of a kind. Truly a precious stone of a poet. His words evoke flawless empathy and leave me with either a strained face from smiling or a wet page from crying. I consider myself enlightened, lucky, intimidated and gripped when I read his words.
When writing is this honest, it soars. I think that this is why the words in this collection fly around you and settle, as they have. What an incredible use of language and truth. Hope this reaches all the mandem. We need more.