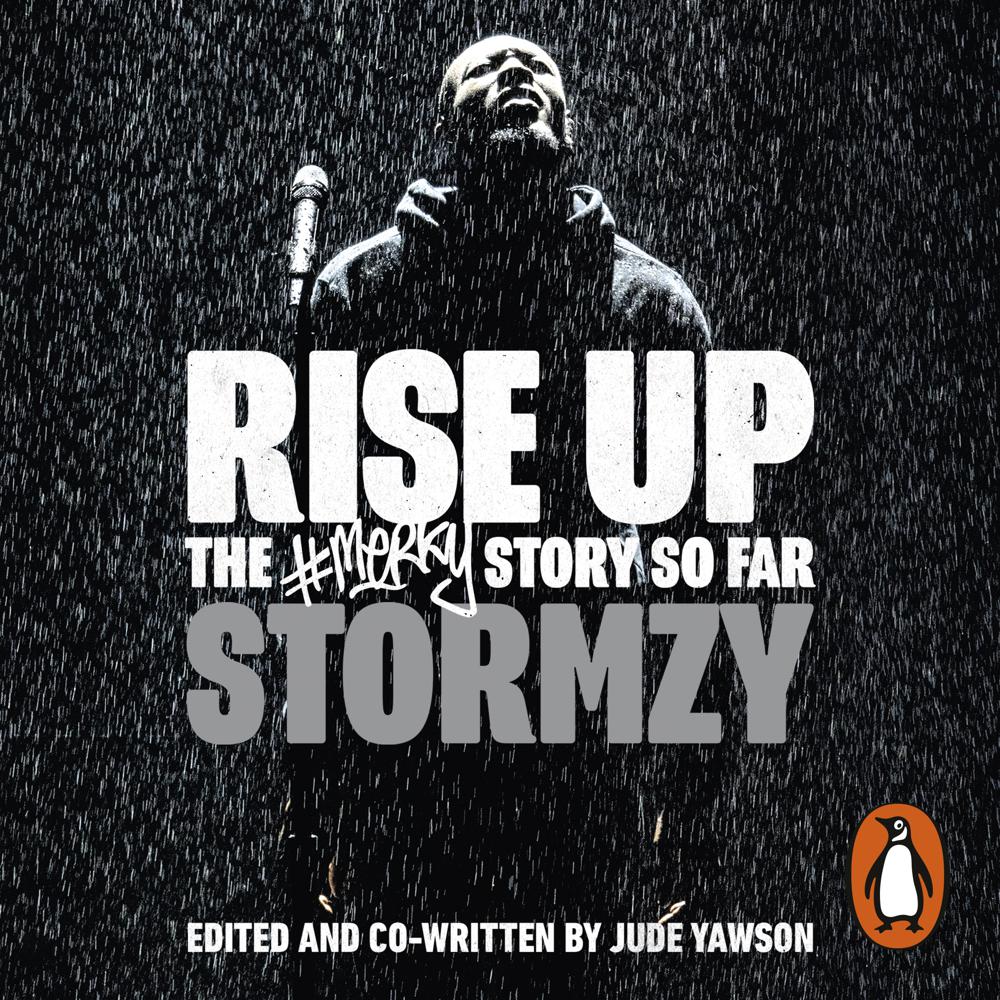 Narrated By: Akua Agyemfra, Alec Boateng/Twin B, Austin Daboh, Ayesha Lorde Dunn, DJ TiiNY, Fraser T. Smith, Jude Yawson, Kaylum Dennis, Manon Grandjean, Rachel Campbell, Stormzy Stormzy, Tobe Onwuka, Trevor A. Williams
Duration: 4 hours and 50 minutes
What to expect
Random House presents the audiobook edition of Rise Up: The #Merky Story So Far by Stormzy.
Read by Stormzy, Akua Agyemfra, Alec Boateng/Twin B, Rachel Campbell, Austin Daboh, Kaylum Dennis, Flipz, Manon Grandjean, Ayesha Lorde Dunn, Tobe Onwuka, Fraser T. Smith, DJ TiiNY, Trevor A. Williams and Jude Yawson.
______________________
THE #MERKY STORY SO FAR
Words by Stormzy
Contributions by Team #Merky
Images by Kaylum Dennis
'It's been a long time coming, I swear...'
In three years Stormzy has risen from one of the most promising musicians of his generation to a spokesperson for a generation. Rise Up is the story of how he got there. It's a story about faith and the ideas worth fighting for. It's about knowing where you're from, and where you're going. It's about following your dreams without compromising who you are.
Rise Up is Stormzy's story, in his words, and the record of a journey unlike any other.
Genre
Autobiography: general
Listen to a sample
In first-person interviews, the MC's friends and colleagues give their insight on an extraordinary journey so far... In doing so, it shines a light on voices that are often overlooked, in keeping with Stormzy's ethos for his #Merky publishing imprint.
A very important book... It is truly inspiring to read about the accomplishments of Team Stormzy, realised largely without money or expertise, but with bucketloads of intelligence and hard work.
An inspirational must-read... Throughout he demonstrates an ambition beyond telling his life story. The book is part of a wider plan to elevate black British culture to where he believes it should be. It's a manual demonstrating how big plans can become realities... Like Stormzy himself, it's a different kind of success.
Charts the ascent of the grime MC... through a panoply of voices. Stormzy is adored.
Part inspirational self-help manual, part business guide, part exploration of how its author - aided by the team around him, given equal voice in the oral history format - transformed himself into the scene's biggest star.