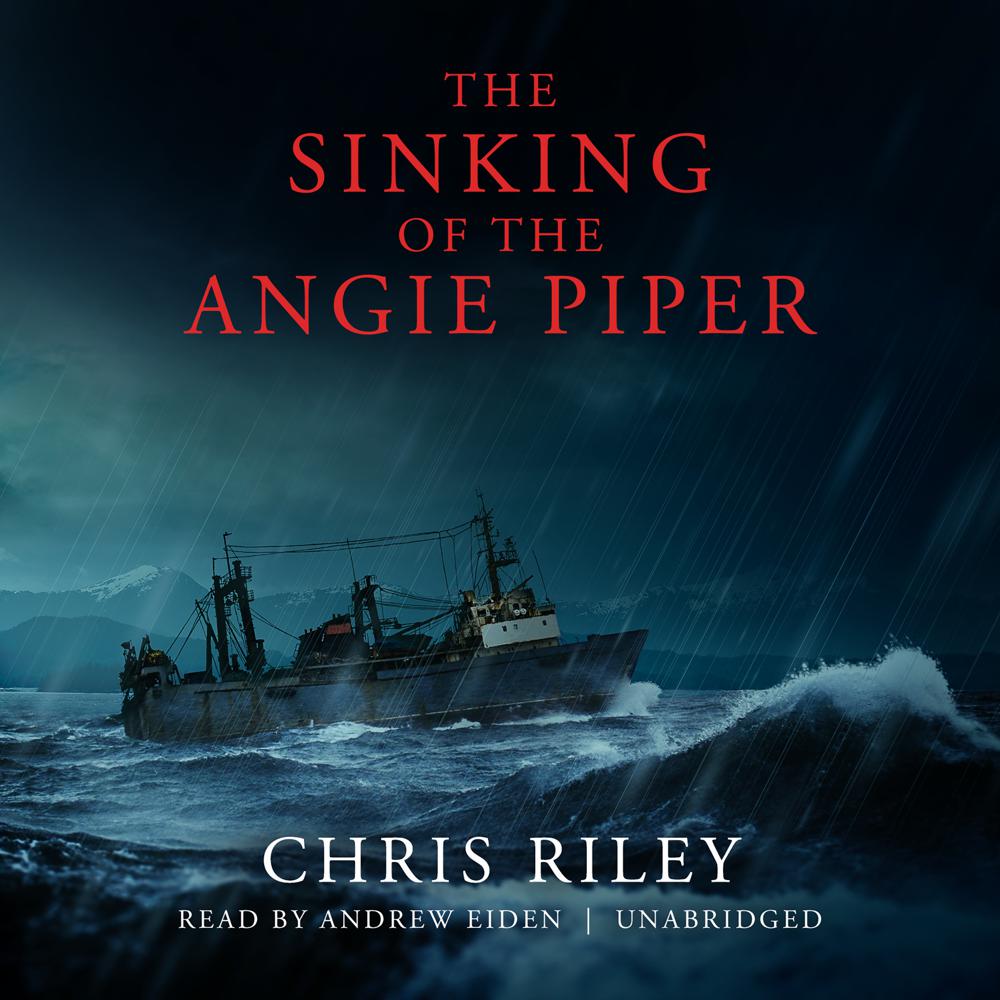 Narrated By: Andrew Eiden
Duration: 6 hours and 53 minutes
What to expect
Chris Riley's The Sinking of the Angie Piper is about a young crab fisherman who learns the value of courage, and forgiveness, from his best friend with Down syndrome.
Edward Thurman's battle begins when he lands his lifelong friend Danny Wilson a job aboard an Alaskan fishing vessel, the Angie Piper. The captain and most of the other crew members find Danny an inspiring, worthwhile addition to their boat, as he is incredibly strong and works tirelessly without complaint. Adding to these characteristics is Danny's amiable personality, enhanced in part by his impossible dream of one day becoming a Navy SEAL.
But not all the crew members are interested in having Danny on board, and the pressure quickly rises after the Angie Piper sets sail. In the center of the tension stands Edward, who knows that above all else, he must face the nagging guilt of his own history. And this history, which includes Danny, is the one thing that keeps Edward from his own dream. In a final conflict amid vicious storms and merciless rogue waves, tragedy strikes the crew of the Angie Piper, and every man is thrown into the crudest battle of all—the battle for survival.
Genre
Thriller / suspense fiction
Listen to a sample
"Chris Riley's debut novel the Sinking of the Angie Piper does everything right: great-and-complicated characters, shining prose, and a story of emotional and physical conflict that will resonate long after you turn the last page. Both literate and heart-pounding at the same time, it's the perfect pairing of a coming-of-age story and a gripping adventure set amidst the unforgiving seas off the Alaskan coast. Here is the debut of an exciting new voice that you must not miss."
"With eloquent prose, Chris Riley's [The Sinking of the Angie Piper] tells a gripping coming-of-age story about friendship, loss, and the events that forever transform a young man."
"[With] great and complicated characters, shining prose, and a story of emotional and physical conflict…it's the perfect pairing of a coming-of-age story and a gripping adventure."
"A compelling tale of survival against the odds—highly readable."