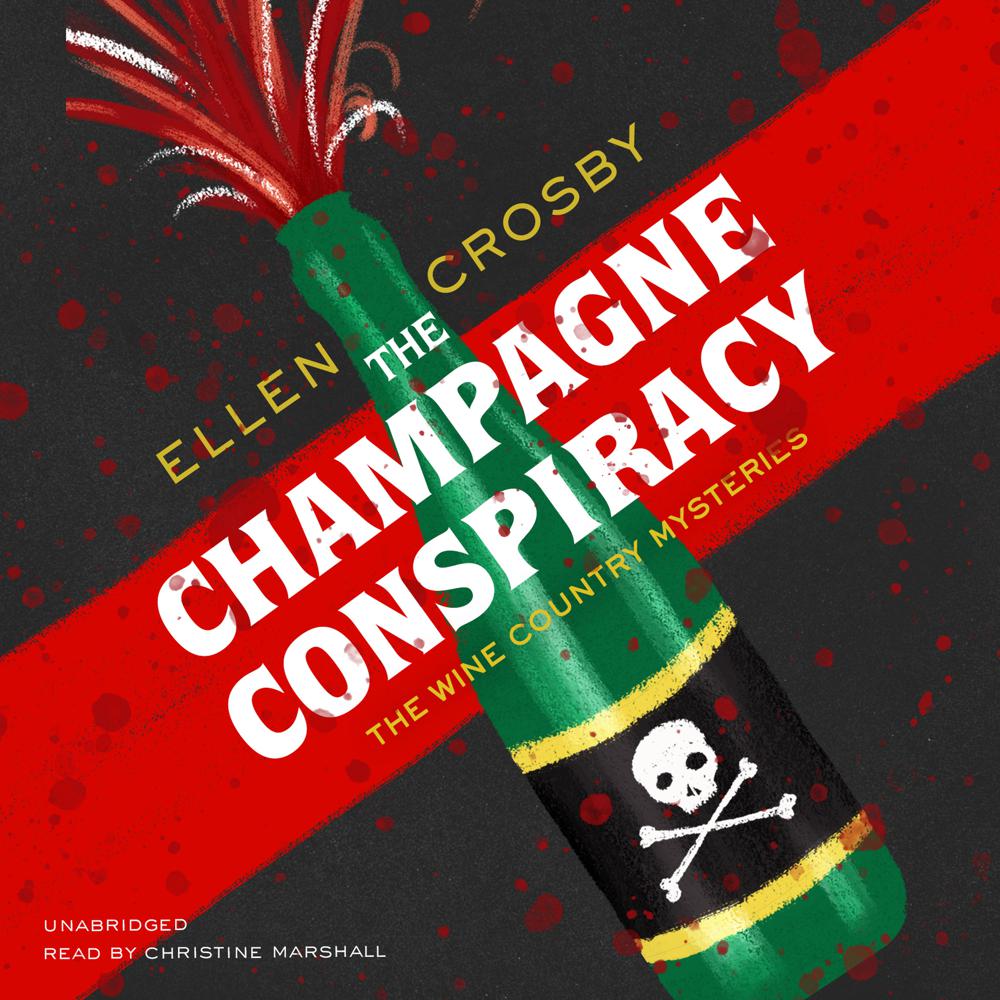 Narrated By: Christine Marshall
Duration: 8 hours and 37 minutes
What to expect
Lucie Montgomery, vintner at a Virginia winery, must solve a mystery that connects a presidential scandal with a murder in Prohibition-era DC that echoes all the way to the present.
Lucie Montgomery and winemaker Quinn Santori have decided to make champagne, a first for the the Montgomery Estate Vineyard in Atoka, Virginia. But then Gino Tomassi, Quinn's uncle, turns up on their doorstep, demanding help in solving the mystery of what happened to Zara Tomassi, the first wife of his grandfather, who died in a San Francisco hotel in 1923 under suspicious circumstances. It seems there's no coincidence that her death came the day after President Warren Harding passed away in that same hotel. Gino needs answers before his blackmailer takes him for all he's worth—or exposes an explosive family secret.
Lucie searches for what happened almost a hundred years ago as she delves into Prohibition-era Washington, DC—a town of bootlegging and duplicity, jazz clubs and speakeasies. But then the investigation turns deadly, threatening Lucie, her relationship with Quinn, and the vineyard. Someone is still out there nearly a century later who will go to any lengths to keep the truth about Zara's death a buried secret.
Genre
Crime and mystery: women sleuths, Crime and mystery: cosy mystery
Listen to a sample
"Crosby keeps the plot flowing like the wine she writes about, with likable characters, inclement winter weather, and enough plot twists to keep readers guessing. For mystery buffs who enjoy wine, jazz, and a juicy scandal or two, The Champagne Conspiracy is a light, satisfying treat."
"In Crosby's winning seventh mystery…a series of cliff-hangers help propel the intriguing, well-paced plot. Like Lucie's best wines, this story combines freshness, body, and considerable complexity."
"[A] cozy charmer."
"The wine industry and the ins and outs of running a winery provide the background for this mystery with its well-drawn characters and satisfying puzzles."
"Crosby's cases…are always good value. Even mystery mavens who miss the clue to who's pulling the strings will savor the spicy family relationships."