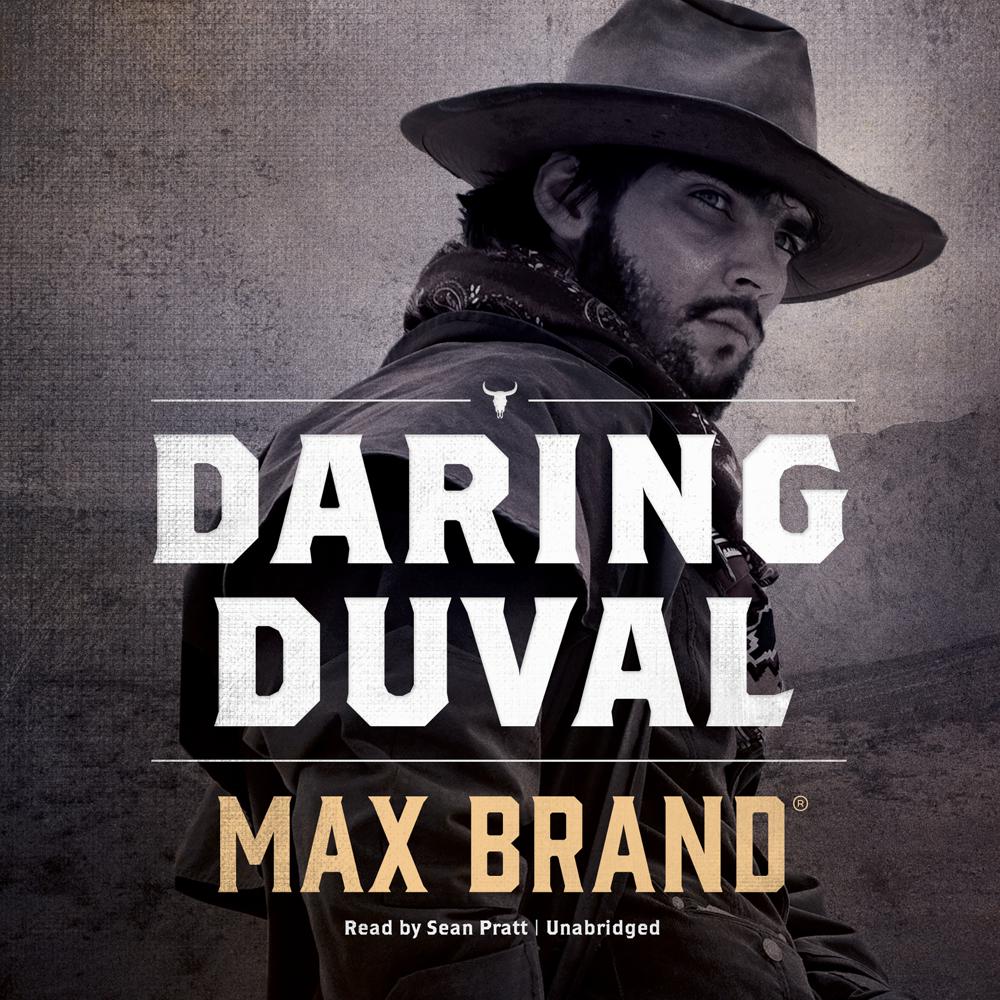 Narrated By: Lloyd James
Duration: 7 hours and 44 minutes
What to expect
Within ten days of stepping out of the woods near the town of Moose Creek, Duval is the most popular man in the district. After all, what's not to like? He is a good listener, generous with his money, a great cook and host, and a hard worker on old Dad Wilbur's place, which he bought for $1,500. He wins the admiration of Sheriff Nat Adare when he quells and befriends the often-wild Charlie Nash and pays for the damages Charlie has caused in the town saloon.
The only person in the town that he doesn't win over is the sheriff's niece, Marian Lane, who runs the local grocery and has caused more than her share of heartbreak among the young men of the town. What bothers Marian is that no one can learn anything about Duval or his past, other than that he was a cowpuncher who had worked for a taskmaster on the T Bar Ranch. Marian's curiosity is intensified when Duval runs the thug Larry Jude out of town after he calls Duval a "boy-killer." But Duval's past lands in Moose Creek when Discretion, the horse that he loves, is accompanied from the East by the animal's self-proclaimed groom, Henry.
Once Duval learns that Henry, who he had known in New York, plans to stay on in Moose Creek, he warns him not to "play no tricks." Things begin to heat up when Duval attends a dance where he encounters not only Marian but the famous manhunter, Marshal Richard Kinkaid. When a robbery occurs at the same time as the dance, Kinkaid, who has already been baited by Marian to find out who Duval is, promises she will have the answer to her question. So begins a dangerous game of matching wits between Duval and Kinkaid.
Genre
Adventure fiction: Westerns
Listen to a sample