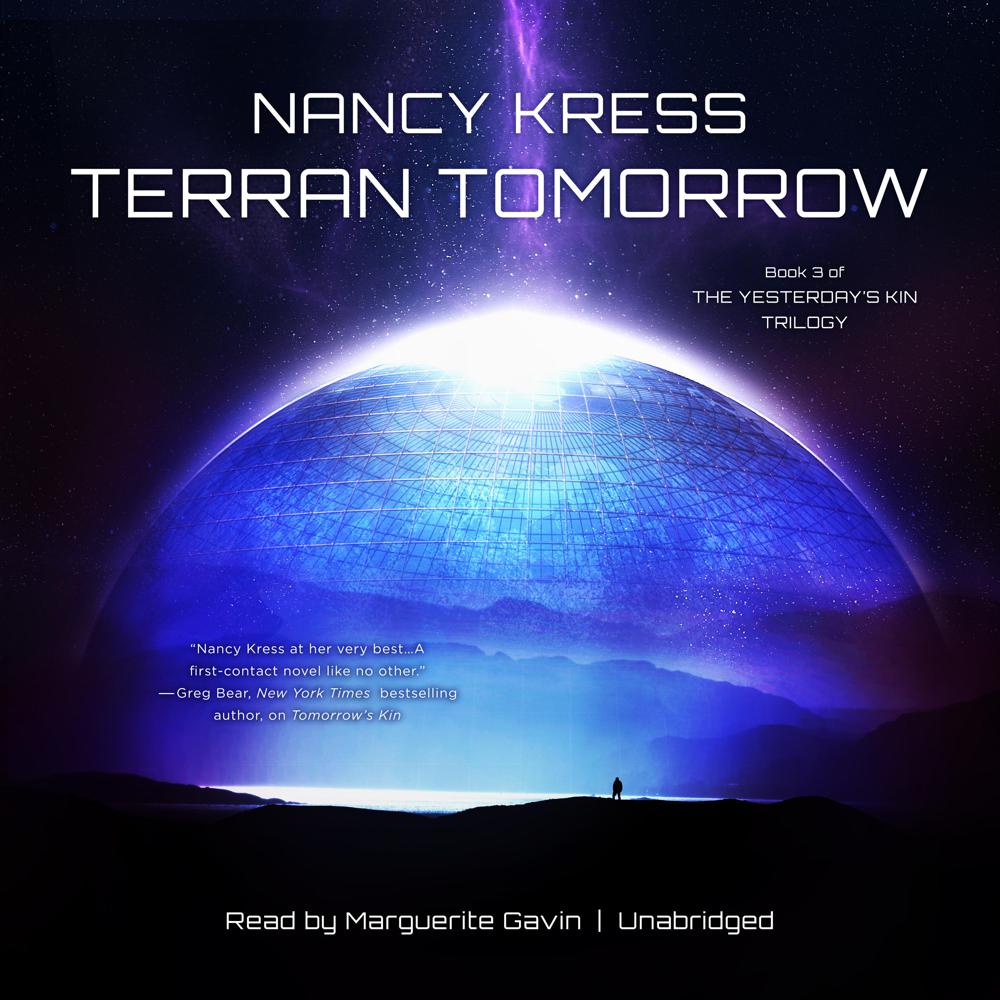 Narrated By: Marguerite Gavin
Duration: 10 hours and 59 minutes
What to expect
Nancy Kress returns with Terran Tomorrow, the final book in the thrilling hard SF trilogy based on the Nebula Award–winning novella Yesterday's Kin.
The diplomatic mission from Earth to World ended in disaster, as the Earth scientists discovered that the Worlders were not the scientifically advanced culture they believed. Though they brought a limited quantity of the vaccine against the deadly spore cloud, there was no way to make enough to vaccinate more than a few dozen. The Earth scientists, and surviving diplomats, fled back to Earth.
But once home, after the twenty-eight-year gap caused by the spaceship transit, they find an Earth changed almost beyond recognition. In the aftermath of the spore cloud plague, the human race has been reduced to only a few million isolated survivors. The knowledge brought back by Marianne Jenner and her staff may not be enough to turn the tide of ongoing biological warfare.
Genre
Science fiction: aliens / UFOs, Science fiction, Science fiction: cyberpunk / biopunk
Listen to a sample
"Nancy Kress at her very best…A first-contact novel like no other."
"Kress mixes contemporary issues of isolationism and refugee status with classic SF first-contact tropes, threaded neatly with solid scientific theory and speculation."
"A solid, riveting, and fast-paced tale."