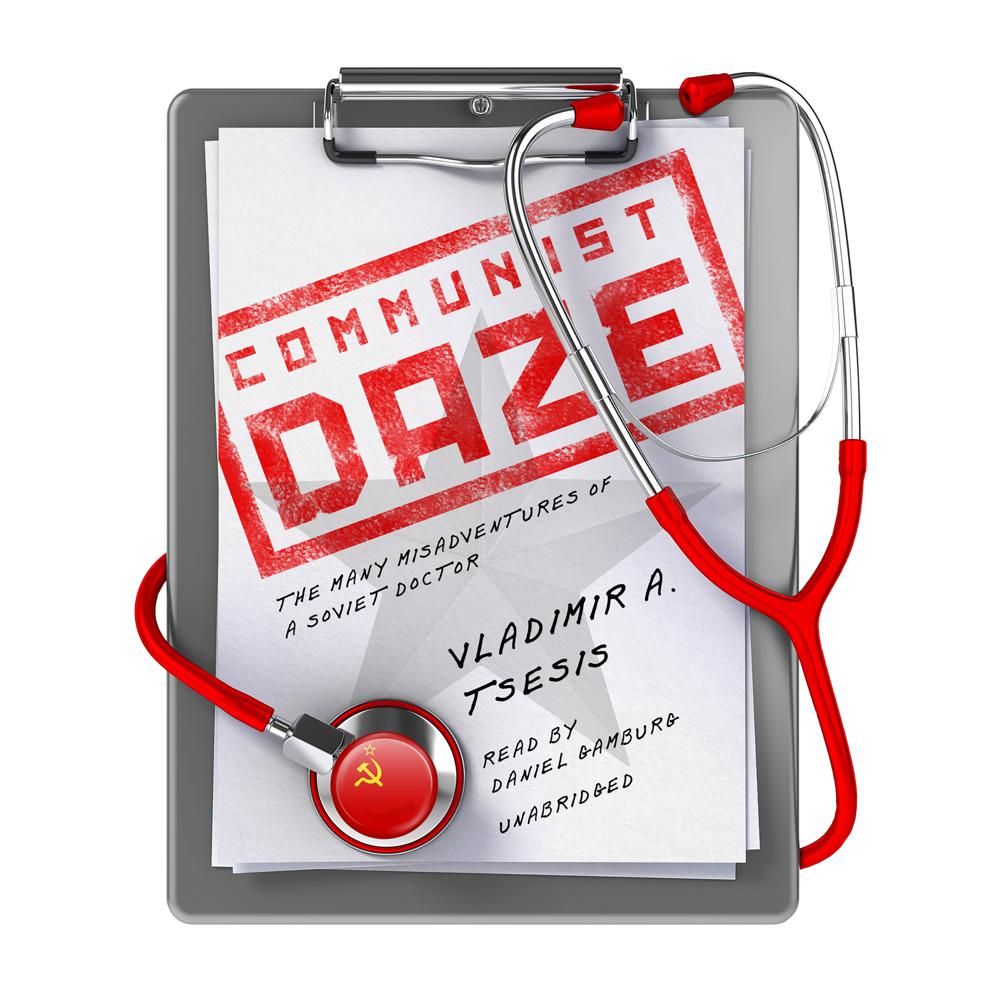 Narrated By: Daniel Gamburg
Duration: 8 hours and 7 minutes
What to expect
Welcome to Gradieshti, a Soviet village awash in gray buildings and ramshackle fences, a home to a large, collective farm and to the most oddball and endearing cast of characters possible.
For three years in the 1960s, Vladimir Tsesis―inestimable Soviet doctor and irrepressible jester―was stationed in a village where racing tractor drivers tossed vodka bottles to each other for sport; where farmers and townspeople secretly mocked and tried to endure the Communist way of life; where milk for children, running water, and adequate electricity were rare; where the world's smallest, motley parade became the country's longest; and where one compulsively amorous Communist Party leader met a memorable, chilling fate.
From a frantic pursuit of calcium-deprived, lunatic Socialist chickens to a father begging on his knees to Soviet officials to obtain antibiotics for his dying child, Vladimir's tales of Gradieshti are unforgettable. Sometimes hysterical, often moving, always a remarkable and highly entertaining insider's look at rural life under the old Soviet regime, they are a sobering exposé of the terrible inadequacies of its much-lauded socialist medical system.
Genre
Biography: science, technology and medicine
Listen to a sample