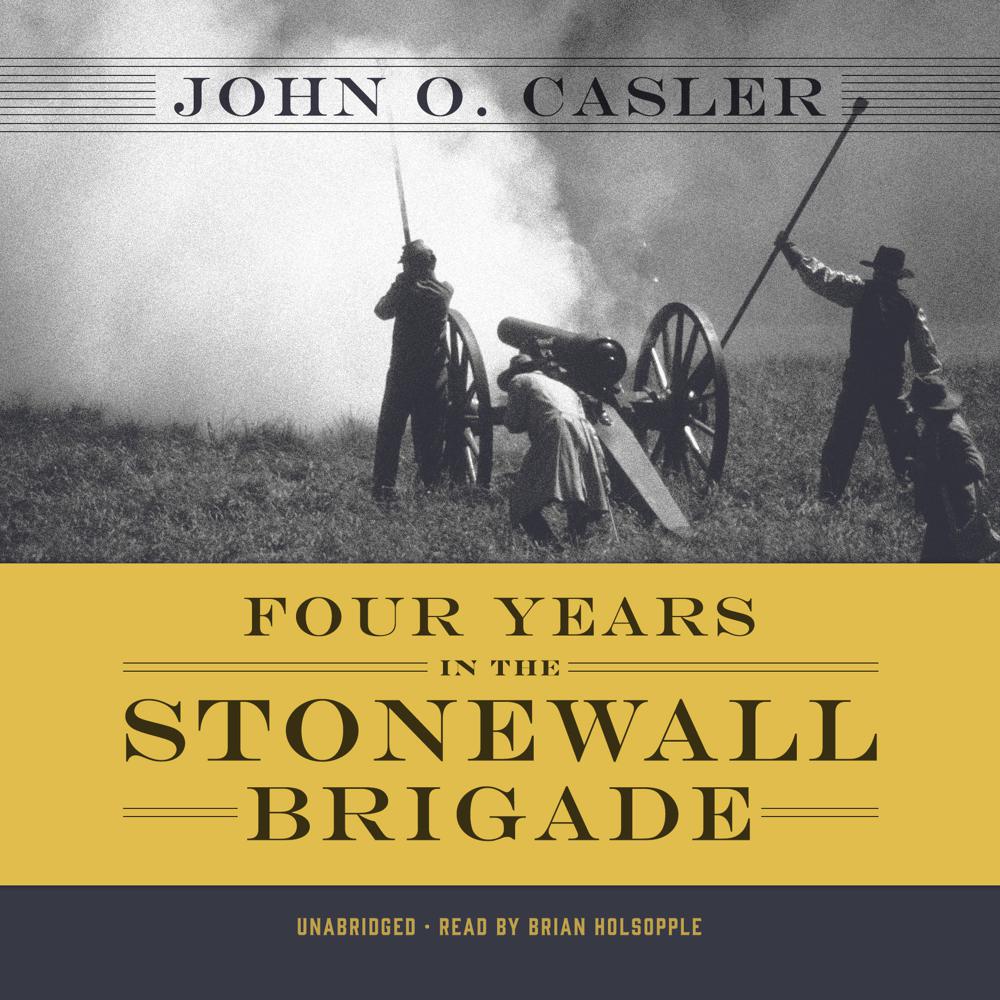 Narrated By: Brian Holsopple
Duration: 11 hours and 21 minutes
What to expect
Every memoir of the American Civil War provides us with another view of the catastrophe that changed the country forever. But this is one of the clearest and most informative ever put to paper.
As a commander in Stonewall Jackson's brigade, John Casler experienced all the horrors and comedy of the American Civil War. His time was not so different from his countrymen on the other side, with the exception of point of view.
"I was no secessionist, and hoped the trouble would be settled without recourse to arms; but when the war came I shouldered my musket in behalf of my native State and defended her to the last."
Drawn from his diary at the time, Casler recounts his experiences in the ranks, from marches and looting to nail-biting escapades and the monotony of life as a prisoner of war. Four Years in the Stonewall Brigade is a remarkable account of men in war, graphically bringing to light the challenges they faced on a daily basis.
Genre
History of the Americas, Biography: historical, political and military, True war and combat stories
Listen to a sample
"I can vouch for the similarity and lifelike experiences–not exaggerated, but plain facts jotted down at the time and from careful thought."
"As illustrating the daily life of a soldier in the ranks, it is one of the very best publications I have read. I found it a vivid reminder of the days gone by."