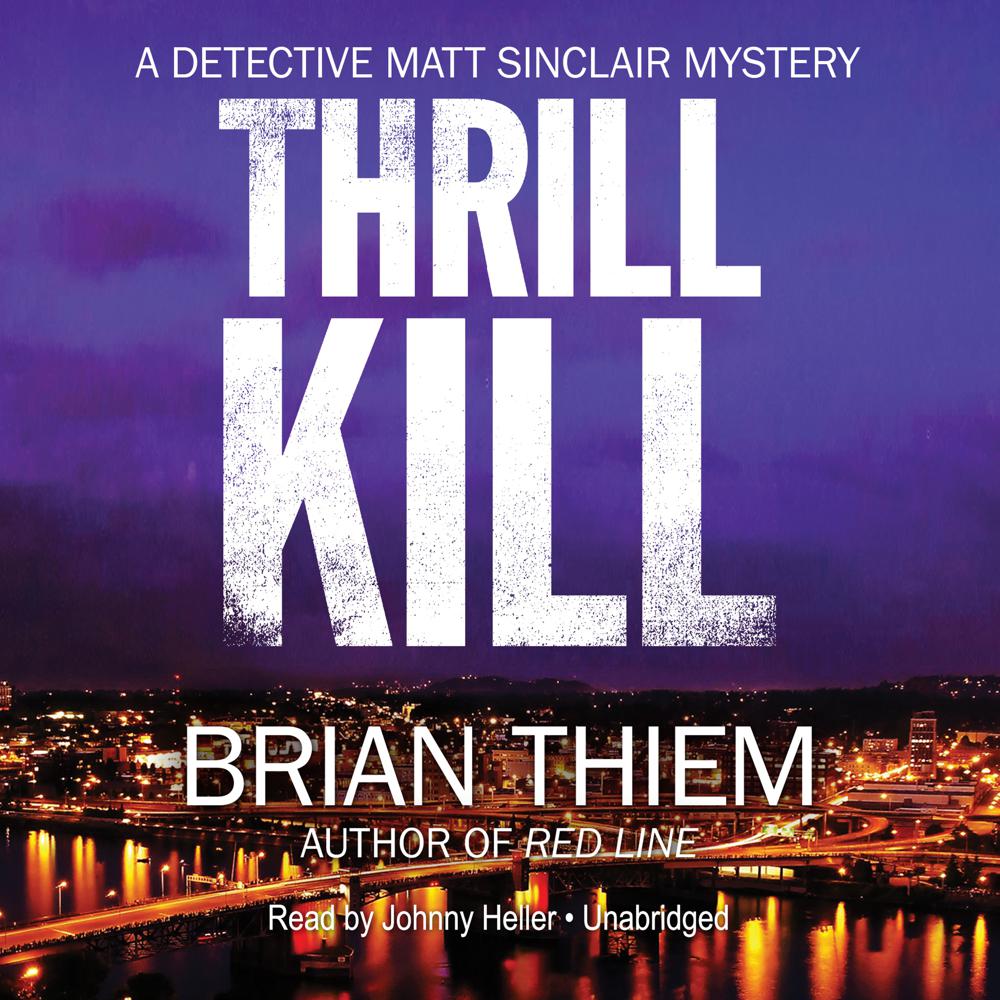 Narrated By: Johnny Heller
Duration: 8 hours and 35 minutes
What to expect
Cops in Oakland seldom meet people whose lives are going well. That's certainly the case when homicide sergeant Matt Sinclair recognizes the dead woman hanging from a tree as a teenage runaway named Dawn he arrested ten years before. And as Sinclair and his partner, Cathy Braddock, soon learn, many of Dawn's clients, not to mention the local and federal officials who protect them, will go to any length to keep the police from digging too deep into her past.
Then the killer goes public, and Sinclair and Braddock must race to uncover the secrets Dawn was killed to protect before the killer unleashes a major attack on a scale the city has never seen before. But in the process, Sinclair runs into secrets from his own past—some of which could end his homicide career for good.
With Thrill Kill, the second novel in the Detective Matt Sinclair mystery series, Brian Thiem, a veteran of the Oakland Police Department and the Iraq war, has written a nuanced police procedural that could only be written by a trained detective with years of hard-earned experience.
Genre
Crime and mystery: police procedural, Thriller / suspense fiction
Listen to a sample
"Thiem, a former Oakland police detective and retired US Army officer, offers insights into the prices paid by those sworn to protect and defend an increasingly obstructive and even hostile citizenry. His portrayal of a decent man's efforts to uphold civilization in a decaying urban jungle rings all too disturbingly true."
"Another satisfying read in a top-notch new series. Be well, Detective Sinclair, and come back soon. We need you."
"Thiem's tough-but-tender hero's dedication to a routine so grueling it feels authentic puts the procedure back in procedural."