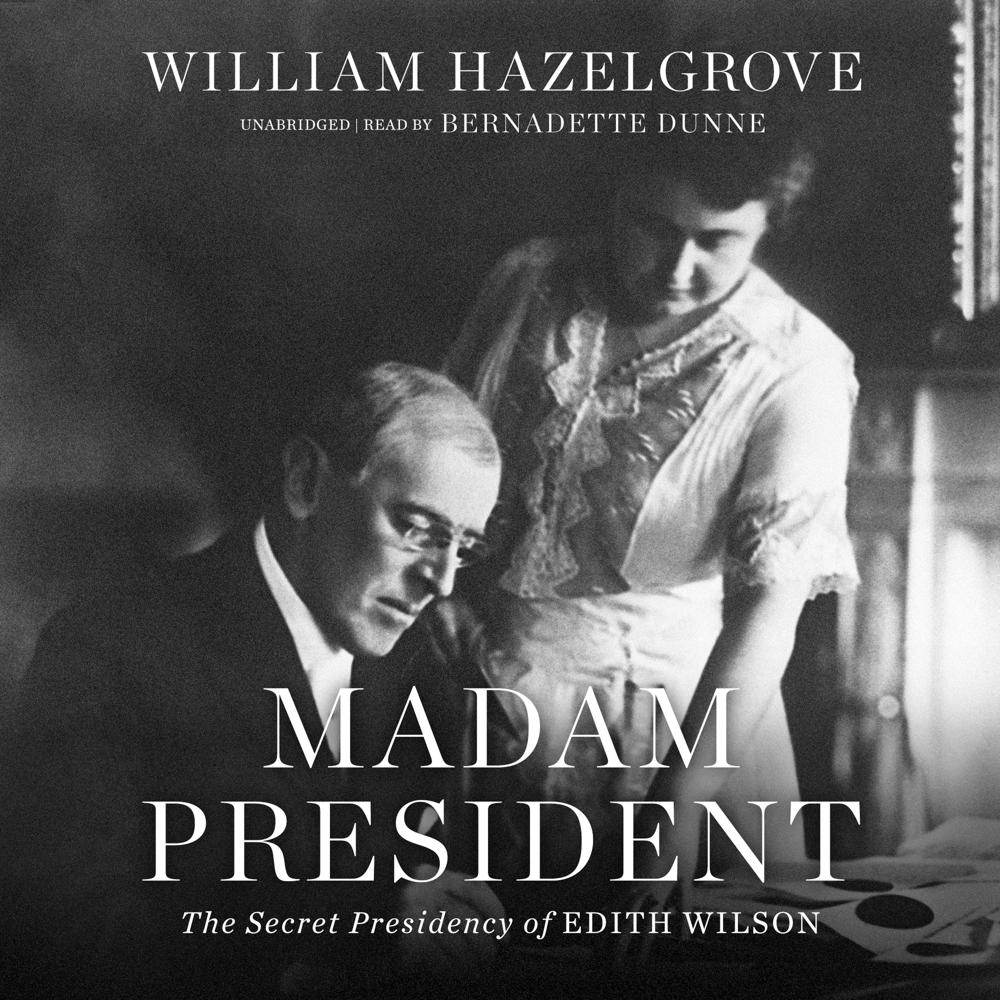 Narrated By: Bernadette Dunne
Duration: 8 hours and 8 minutes
What to expect
An up-close look at Edith Wilson, a first lady with unequaled responsibilities during her husband's presidency.
After President Woodrow Wilson suffered a paralyzing stroke in the fall of 1919, his wife, First Lady Edith Wilson, began to handle the day-to-day responsibilities of the chief executive. Mrs. Wilson had had little formal education and had only been married to President Wilson for four years, yet in the tenuous peace following the end of World War I, she dedicated herself to managing the office of the president, reading all correspondence intended for her bedridden husband. Though her Oval Office authority was acknowledged in Washington circles at the time—one senator called her "the presidentress who had fulfilled the dream of suffragettes by changing her title from First Lady to Acting First Man"—her legacy as the first woman president is now largely forgotten.
William Hazelgrove's Madam President is a vivid, engaging portrait of the woman who became the acting president of the United States in 1919, months before women officially won the right to vote.
Genre
Biography: historical, political and military, Political leaders and leadership, History of the Americas
Listen to a sample