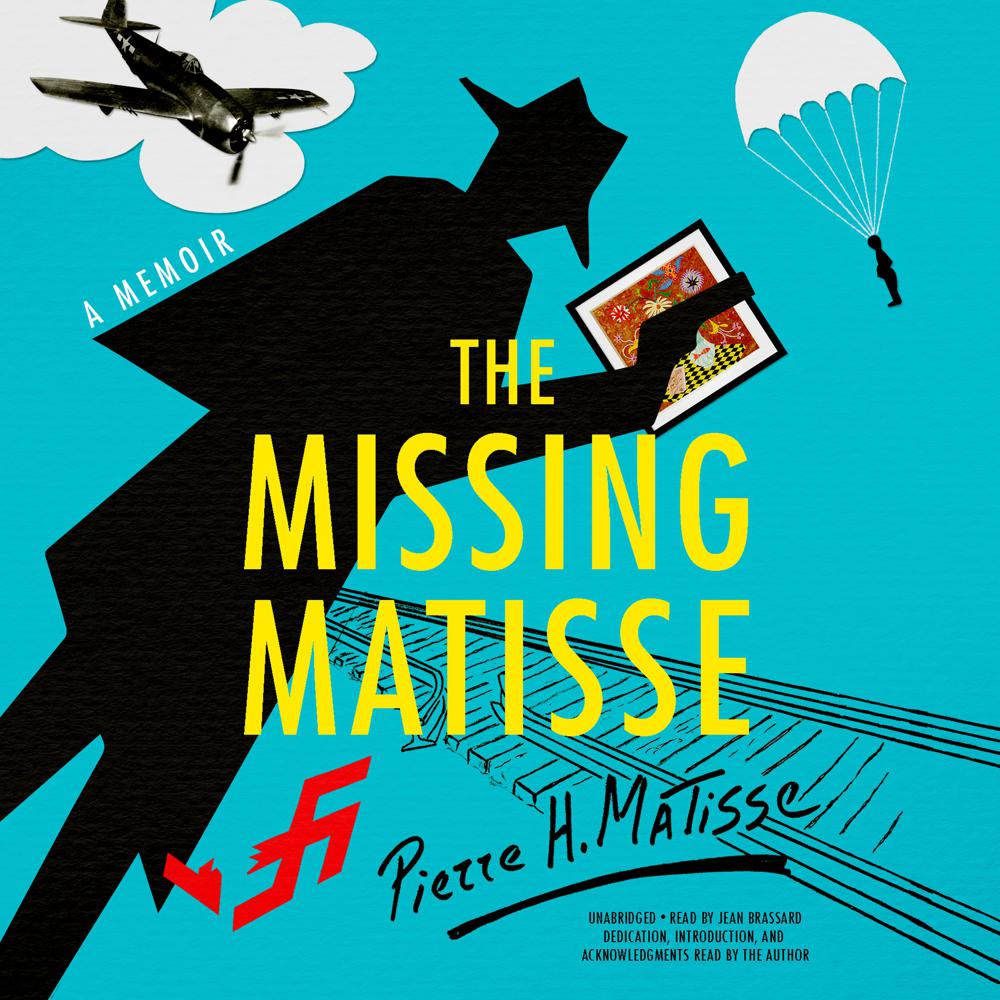 Narrated By: Jean Brassard
Duration: 12 hours and 31 minutes
What to expect
An artful journey of discovery in the search for true identity and truth
Born into a famous family of artists, Pierre Matisse grew up immersed in the artistic life of Paris and the French Riviera, spending time with some of the most famous artists of the twentieth century, including Pablo Picasso and Salvador Dalí. The man he knew as his grandfather, legendary artist Henri Matisse, gave him his first painting lesson and a strong desire to become a great artist in his own right.
Being a Matisse was an important part of young Pierre's identity. So he was crushed and bewildered when at the outbreak of World War II his mother suddenly announced to her twelve-year-old son, "You are no longer a Matisse." With no explanation, she changed her son's name and sent him away.
So began Pierre's lifelong search to solve the mystery of his true identity. What had happened? Why had his family seemingly rejected him? Who was his real father? Those questions are the intriguing backdrop to this memoir of Pierre's fascinating and adventurous life on three continents.
Spanning the insider art world of 1930s Paris, the battles of World War II, the occupation of France by the Nazis, Pierre's involvement with the French resistance, his postwar work restoring art and historical monuments, and his eventual decision to create a new life in North America, The Missing Matisse is a story of intrigue, faith, and drama as one man journeys to discover the truth about who he is—before it's too late.
Genre
Memoirs, Christian life and practice, Personal religious testimony and popular inspirational works, Biography: general, Individual artists, art monographs, Individual architects and architectural firms, Individual photographers
Listen to a sample
"Recreated dialogue and present-tense narration enliven the high-action scenes of the war years…His hunt for his parentage, culminating in the decision to reclaim the Matisse name in his sixties, nicely parallels his search for identity in Christ."
"Most of Matisse's debut memoir focuses on his experiences during World War II, when he abetted his father's underground missions; attended schools where he suffered from lice, bullies, and censorious administrators; and nearly starved on meager food rations…The author captures his teenage voice and perspective, imbuing the memoir with the tone of a picaresque novel."
"Jean Brassard narrates Matisse's distinctive childhood experiences during the war in sing-songy French-accented English…With increasing intensity, Brassard recounts the transient, action-packed life of a family steeped in the French Resistance…Pierre Henri Matisse himself opens and closes the narration, with his gravelly, thickly accented English, providing authentic bookends for listeners."