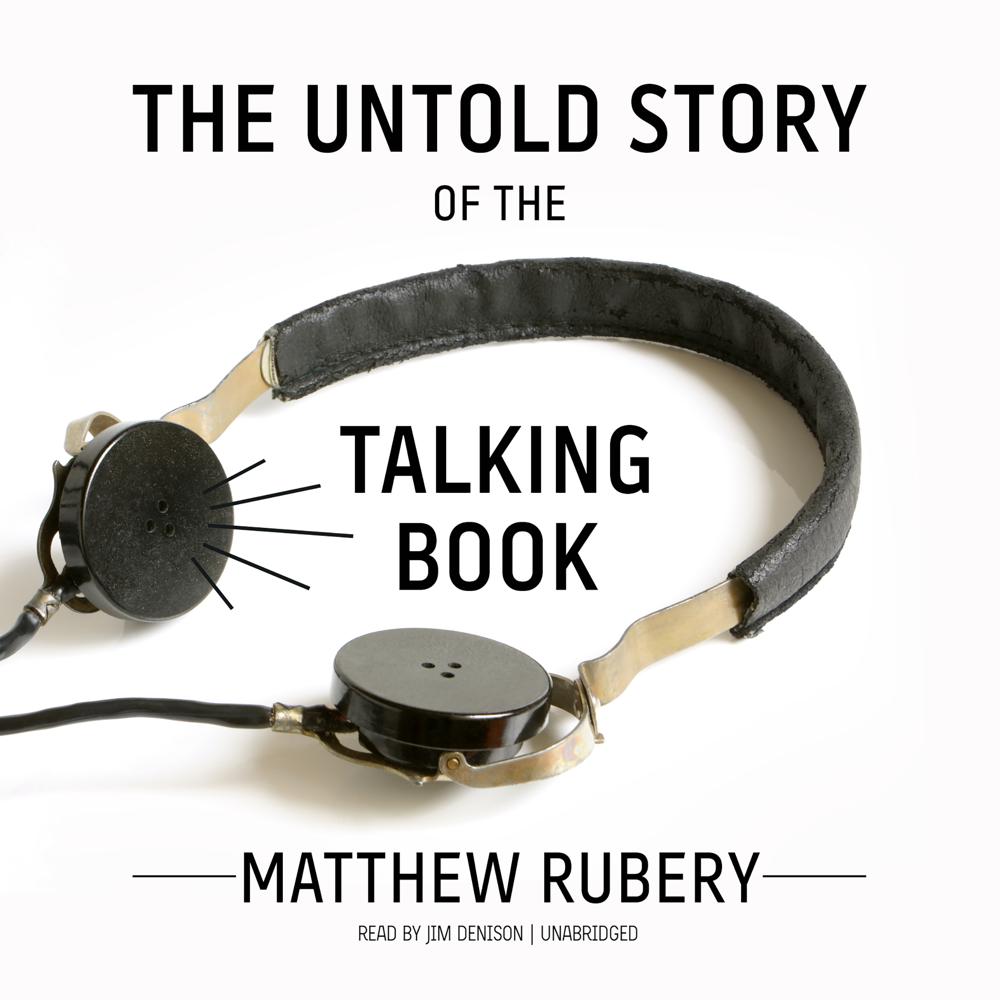 Narrated By: Jim Denison
Duration: 11 hours and 32 minutes
What to expect
Histories of the book often move straight from the codex to the digital screen. Left out of that familiar account is nearly 150 years of audio recordings. Recounting the fascinating history of audio-recorded literature, Matthew Rubery traces the path of innovation from Edison's recitation of "Mary Had a Little Lamb" for his tinfoil phonograph in 1877, to the first novel-length talking books made for blinded World War I veterans, to today's billion-dollar audiobook industry.
The Untold Story of the Talking Book focuses on the social impact of audiobooks, not just the technological history, in telling a story of surprising and impassioned conflicts: from controversies over which books the Library of Congress selected to become talking books―yes to Kipling, no to Flaubert―to debates about what defines a reader. Delving into the vexed relationship between spoken and printed texts, Rubery argues that storytelling can be just as engaging with the ears as with the eyes, and that audiobooks deserve to be taken seriously. They are not mere derivatives of printed books but their own form of entertainment.
We have come a long way from the era of sound recorded on wax cylinders, when people imagined one day hearing entire novels on mini-phonographs tucked inside their hats. Rubery tells the untold story of this incredible evolution and, in doing so, breaks from convention by treating audiobooks as a distinctively modern art form that has profoundly influenced the way we read.
Genre
Literature: history and criticism, Media studies
Listen to a sample
"As this entertaining exploration shows, the story of audiobooks is as full of surprising and serendipitous turns as any engrossing work of fiction―whether read on the page or heard through headphones."
"The Untold Story of the Talking Book is lucidly researched and written."
"A detailed, lively, and well-peopled history of the technologies, economies, and organizations that have driven the recording of novels over the last 150 years…[with] some of the debates that surface in the archives Rubery has so elegantly plumbed."
"The concept of a 'talking book' goes all the way back to Thomas Edison, whose very first recording was 'Mary Had a Little Lamb.' There's a lot of history between that first, lost recording and my latest Audible download. Happily, this history has been researched and compiled in an excellent new book from Harvard University Press, The Untold Story of the Talking Book, by Matthew Rubery.
"Rubery provides the fascinating and rarely told history of the audiobook industry…Actor Denison narrates with the right amount of emphasis and speed. He knows how to distill the meaning of Rubery's prose and tease out nuance."
"Explores 150 years of the audio format with an imminently accessible style, touching upon a wide range of interconnected topics…[and] shines a light on overlooked pioneers of audio."
"Rubery…raises fascinating questions about the experience of reading versus listening and whether converting a book to an audio format diminishes or enhances its effect."
"Throughout its 150-year history, recorded books have generated heated debate…A well-informed…history."
"Denison delivers the discussion in a straightforward and clear voice that has strong projection and good cadence. He's easy to listen to…Overall, he enhances this production, so essential for audiophiles."