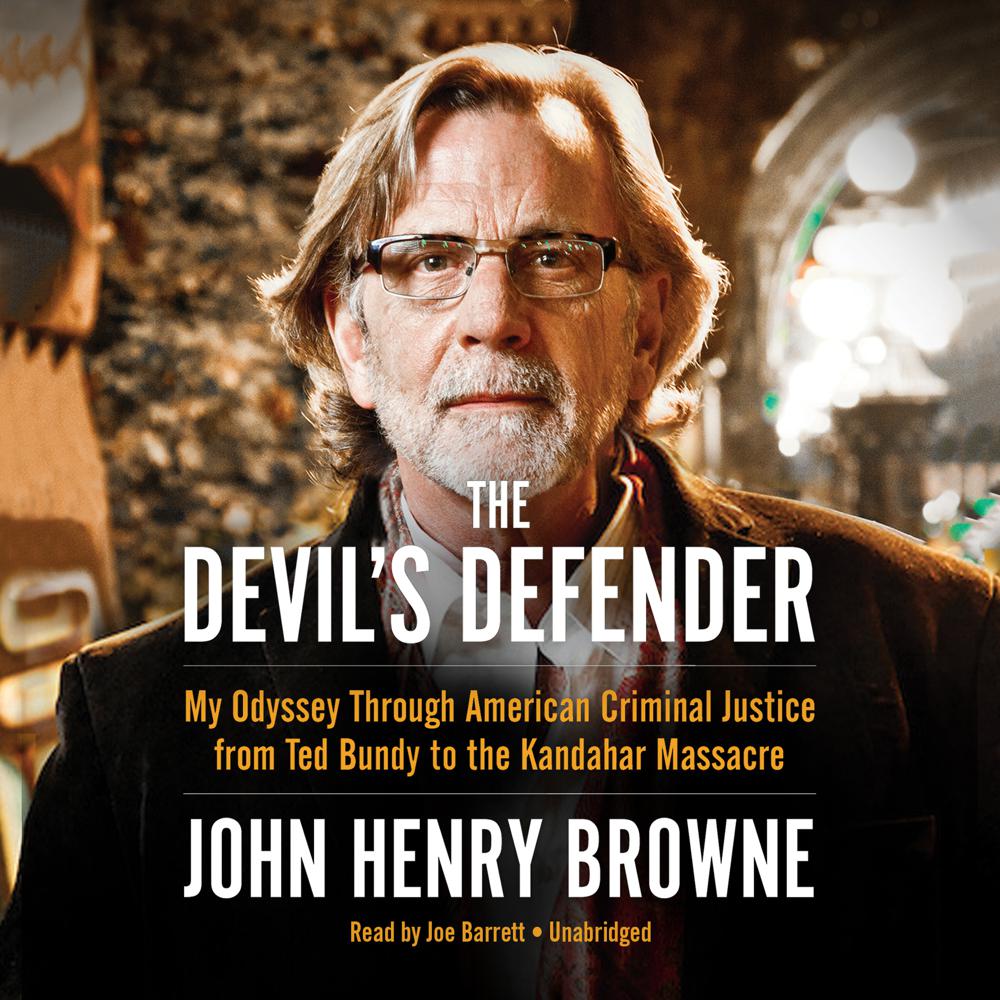 Narrated By: Joe Barrett
Duration: 5 hours and 42 minutes
What to expect
In the tradition of bestselling legal memoirs from Johnnie Cochran, F. Lee Bailey, Gerry Spence, and Alan Dershowitz, John Henry Browne's The Devil's Defender recounts his tortuous education in what it means to be an advocate—and a human being.
For the last four decades, Browne has defended the indefensible. From Facebook folk hero the "Barefoot Bandit" Colton Moore, to Benjamin Ng of the Wah Mee massacre and Kandahar massacre culprit Sergeant Robert Bales, Browne's unceasing advocacy and the daring to take on some of the most unwinnable cases—and nearly win them all—has led 48 Hours' Peter Van Sant to call him "the most famous lawyer in America." But although the Browne that America has come to know cuts a dashing and confident figure, he has forever been haunted by his job as counsel to Ted Bundy, the most infamous serial killer in American history.
Browne, a drug- and alcohol-addicted yet wildly successful defense attorney who could never let go of the case that started it all, here asks himself the question others have asked him all along: Does defending evil make you evil too?
Genre
Biography: general, Legal profession: general, Memoirs, Criminal law: procedure and offences, Penology and punishment
Listen to a sample
"John is not only brilliant and thoughtful, he's also a wonderfully entertaining writer. He's a fine lawyer too, a storyteller with an artist's sense of the drama in the pursuit of justice."
"Even though I usually side with the prosecution's case, I've been impressed with John Henry's brilliance, charisma, and willingness to take on seemingly impossible challenges…This memoir is beautifully written, unveiling his struggles with conscience, his years as a rock musician, and his interactions with Ted Bundy. Secrets about Bundy appear here for the first time—things that even I didn't know about. A compelling tour de force!"
"A noted defense attorney's unapologetic memoir of a long career in criminal justice…Affords useful insight into the ways of the law and its practitioners."