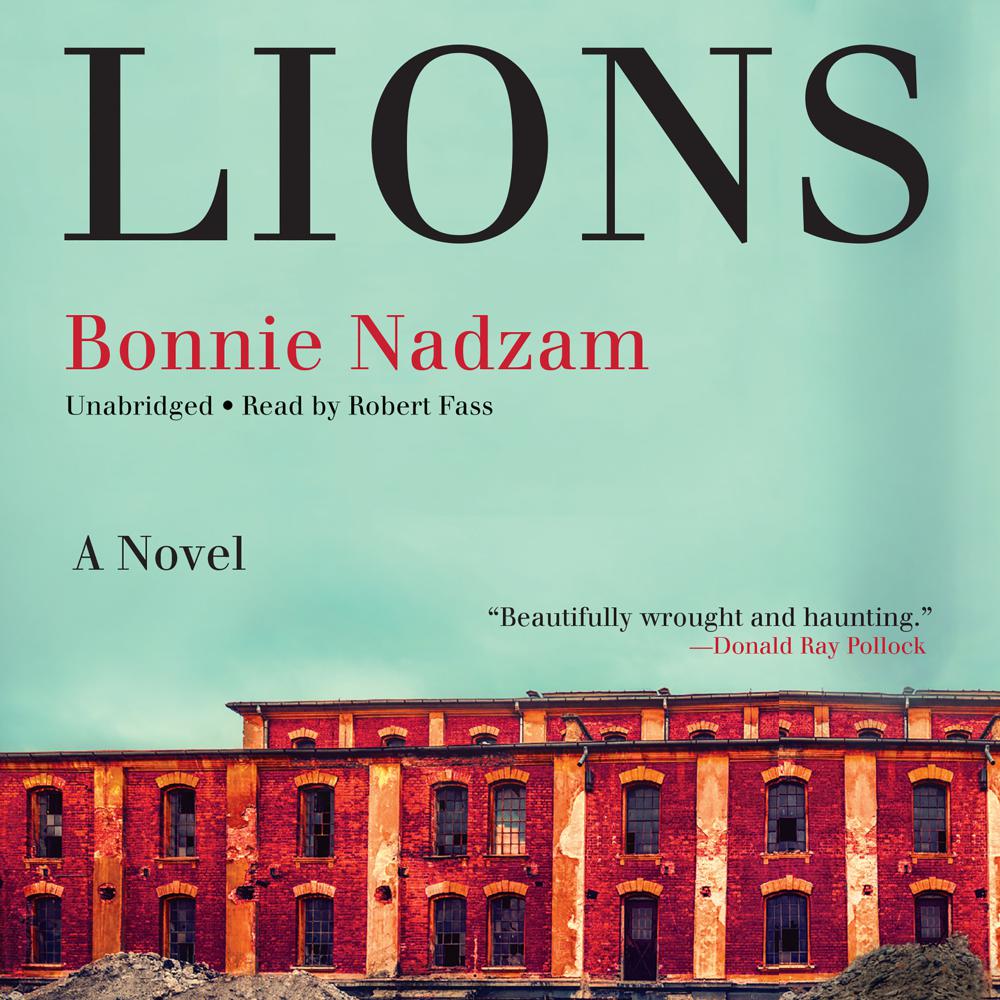 Narrated By: Robert Fass
Duration: 7 hours and 6 minutes
What to expect
From the winner of the Flaherty-Dunnan First Novel Prize, an elegiac and lyrical novel about a young couple whose love—and everything they know to be true—is threatened by the arrival of an unwelcome stranger in their collapsing eastern Colorado town
Bonnie Nadzam—author of the critically acclaimed, award-winning debut Lamb—returns with this scorching, haunting portrait of a rural community in a "living ghost town" on the brink of collapse, and the individuals who are confronted with either chasing their dreams or—against all reason—staying where they are.
Lions is set on the high plains of Colorado, a nearly deserted place, steeped in local legends and sparse in population. Built to be a glorious western "city upon a hill," it was never fit for farming, mining, trading, or any of the illusory sources of wealth its pioneers imagined. The Walkers have been settled on its barren terrain for generations—a simple family in a town otherwise still taken in by stories of bigger, better, brighter.
When a traveling stranger appears one day, his unsettling presence sets off a chain reaction that will change the fates of everyone he encounters. It begins with the patriarch John Walker as he succumbs to a heart attack. His devastated son Gordon is forced to choose between leaving for college with his girlfriend, Leigh, and staying with his family to look after their floundering welding shop and, it is believed, to continue carrying out a mysterious task bequeathed to all Walker men. While Leigh is desperate to make a better life in the world beyond the desolation of Lions, Gordon is strangely hesitant to leave it behind. As more families abandon the town, he is faced with what seems to be a reasonable choice and the burden of betraying his own heart.
A story of awakening, Lions is an exquisite novel that explores ambition and an American obsession with self-improvement, the responsibilities we have to ourselves and each other, and the everyday illusions that pass for a life worth living.
Genre
Fiction: general and literary
Listen to a sample
"[A] story of haunted histories and broken promises."
"An evocative novel of place, set on the brooding frontier…Conveys both the reckless certainty of youth and its accompanying lurch of dread."
"Strong witness to the collapse of a town, what the ruins and piles of brick once represented, and the cost to the human spirit."
"A tale of a small, dying American town…Nadzam weaves a strange and mesmerizing story, and by the end, the community of Lions reaches mythic status."
"Nadzam's knack for powerful storytelling establishes the mystery of this dying town as a truly American fairy tale, while her unforgettable characters elevate the legend to an introspective meditation on love, loyalty, and ambition."
"[Nadzam] excels at capturing the ways the town's landscape practically cries out in desperation."
"Here comes Lions: a glittering dust storm, spinning every fantasy of the West, of small-town America, together with the truth of a set of lives as real and precise as our own. Sweep us, up, Bonnie Nadzam, we are all yours."
"Set in a rural heartland town so close to death its few remaining residents mingle with ghosts, Lions is a wonderfully original and unsettling novel about the stories we tell ourselves, the lies we tell each other, and the dreams we all cling to in this place called America. Bonnie Nadzam crafts novels the way born storytellers spin yarns around the campfire, her patient, hushed voice drawing us ever closer until she's convinced us of the impossible."