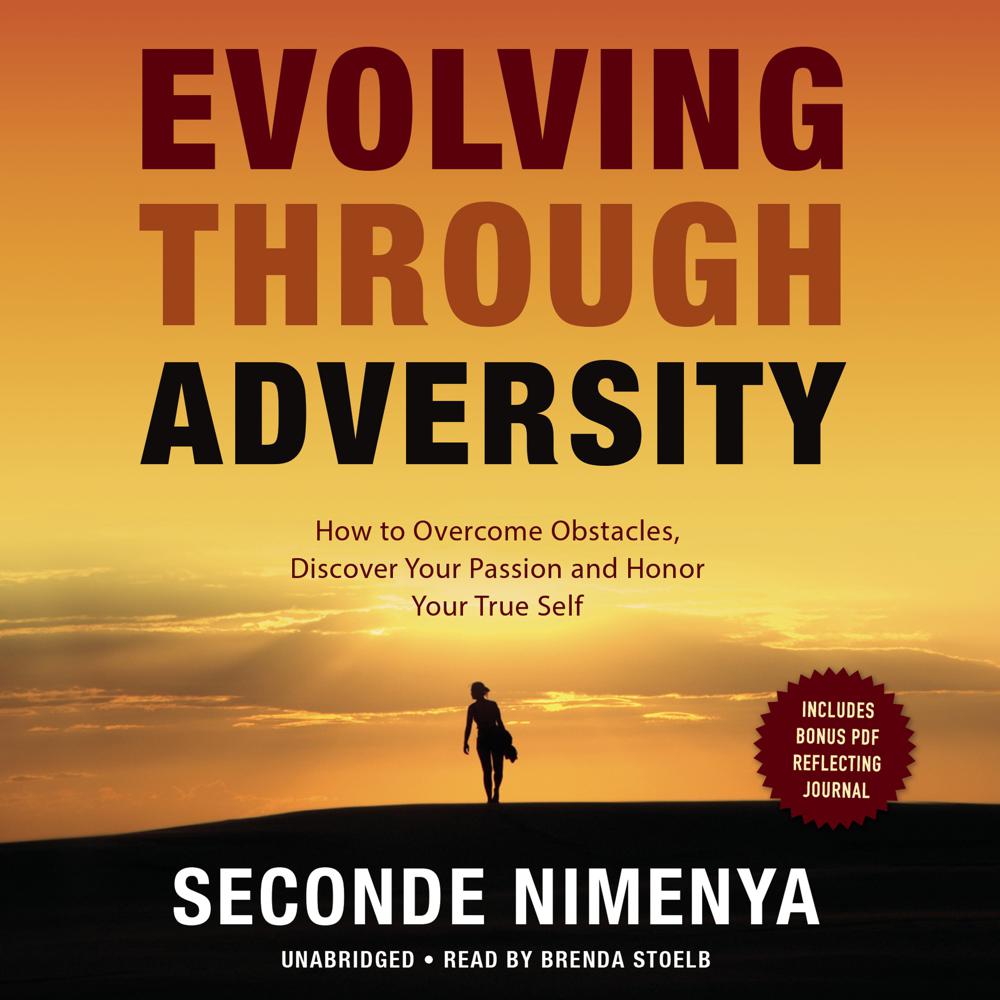 Narrated By: Brenda Stoelb
Duration: 6 hours and 31 minutes
What to expect
How can we evolve through adversity and change our lives? It is one of life's great questions. In Evolving through Adversity: How to Overcome Obstacles, Discover Your Passion, and Honor Your True Self, author Seconde Nimenya answers the above question and demonstrates that the best way to overcome adversity is to go through it. Through her own life story, Seconde explains how to apply this theory by what she calls the RRU model (Reflect, Rectify, and Unite). Her personal credo to evolve through all adversity and achieve any desired outcome is to take time to reflect on who you are, then assess your situation, rectify what you don't like, and reinforce or unite what you do like.
Seconde details her life story, from walking hundreds of miles to school across mountains, being struck by lightning, and having to hide in the bushes when a civil war erupts in her native country. Then she undergoes culture shock as she comes to North America and realizes how her cultural background both helps and hinders her in evolving into the woman she wants to be.
Seconde's story serves as a source of reflection for listeners about their own lives. Listeners of this book will be inspired and empowered to achieve first their personal peace and then to help create peace in their communities and their world. They will learn how they can evolve past adversity; forgive themselves and others; and discover, love, and honor who they are.
Genre
Assertiveness, motivation, self-esteem and positive mental attitude, Self-help, personal development and practical advice, Memoirs
Listen to a sample
"What a gift! Written by an extraordinary woman who, through much adversity, finds incredible potential within herself. This book is filled with lessons of perseverance and hope, beneficial to everyone."
"The evolution of our souls should be our purpose on this earth. Seconde succeeds in that goal, creating her own little heaven on earth amid all the heartache."