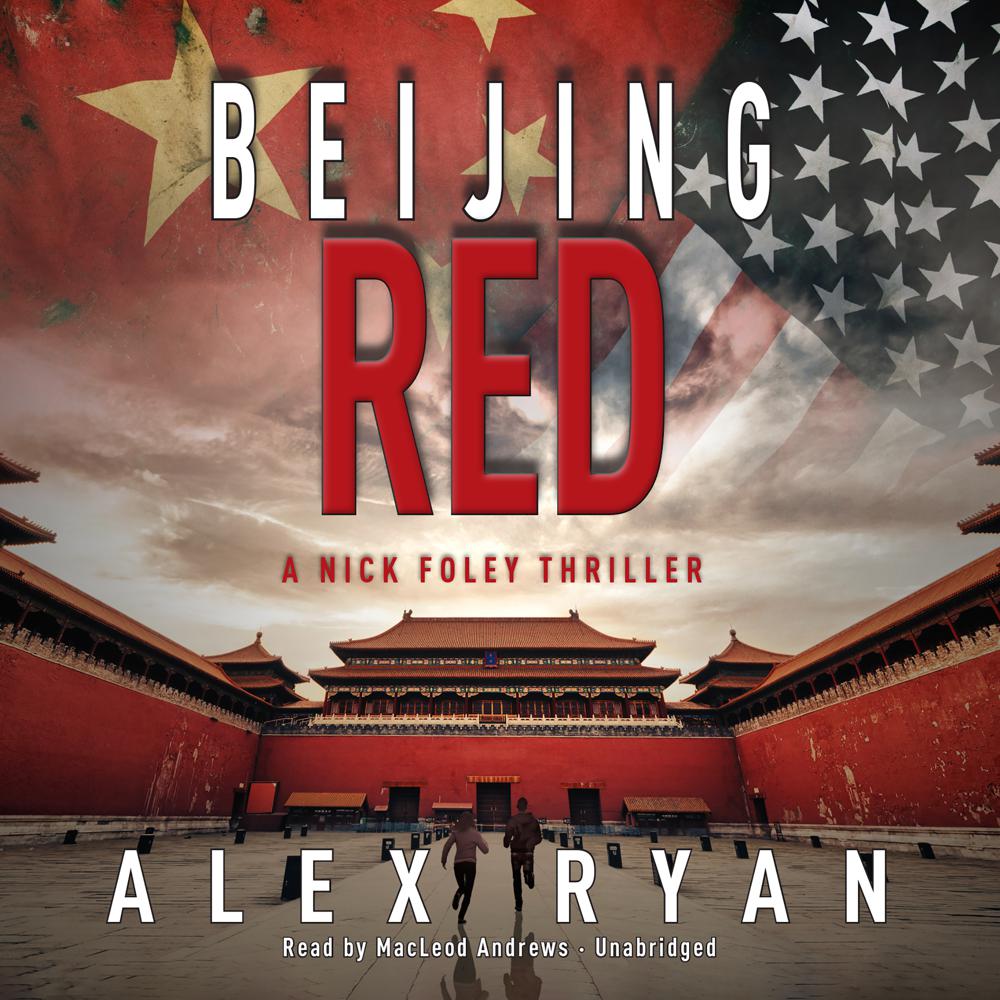 Narrated By: MacLeod Andrews
Duration: 10 hours and 49 minutes
What to expect
When ex–Navy SEAL Nick Foley travels to China to find purpose and escape the demons of his past, he instead stumbles into a conspiracy his Special Forces training never prepared him for. A mysterious and deadly outbreak ravages a remote area of western China, and Nick finds himself the lead suspect in a bioterrorism investigation being conducted by China's elite Snow Leopard counterterrorism unit.
To clear his name and avoid prosecution, he must team up with beautiful Chinese CDC microbiologist Dr. Dazhong "Dash" Chen to find who is really behind the attack. As their investigation proceeds, their budding friendship is tested by nationalistic loyalties and suspicion.
In a race against time, Nick and Dash must risk everything to stop a mad man before he unleashes the world's next superweapon in Beijing.
Genre
Thriller / suspense fiction, War, combat and military adventure fiction, Espionage and spy thriller, Crime and mystery fiction
Listen to a sample
"Beijing Red is a compelling, fast-paced, and absolutely gripping military thriller. Alex Ryan's fascinating and unique story provides a realistic view of life as a former Navy SEAL living and operating in unknown and dangerous territory, dealing with the intricacies of the Chinese government. I highly recommend this book to anyone in military or anybody looking for a fantastic read."
"Great read, a former SEAL Team member tells the story as only someone who has 'been there and done that' can tell it."
"Taut, fast-moving…Bursting with the urgency of a 'Breaking News' news flash. If this book feels like it takes you right inside the Op room, it's because it was written by guys in the Op room!"
"A fast-moving, tense biothriller set in China…A terrific tale for fans of the genre."
"Hopefully this first novel to feature ex-Navy SEAL Nick Foley is only the beginning of a long series…Foley's background works well when push comes to shove, and his struggle for the truth in an unfamiliar culture makes for a strong premise. Fine reading for fans of special-ops and contagion-driven thrillers."
"Beijing Red hits like a fire alarm, warning of a threat that feels all too real. The authors' in-depth knowledge is pressed into every page. Mesmerizing."