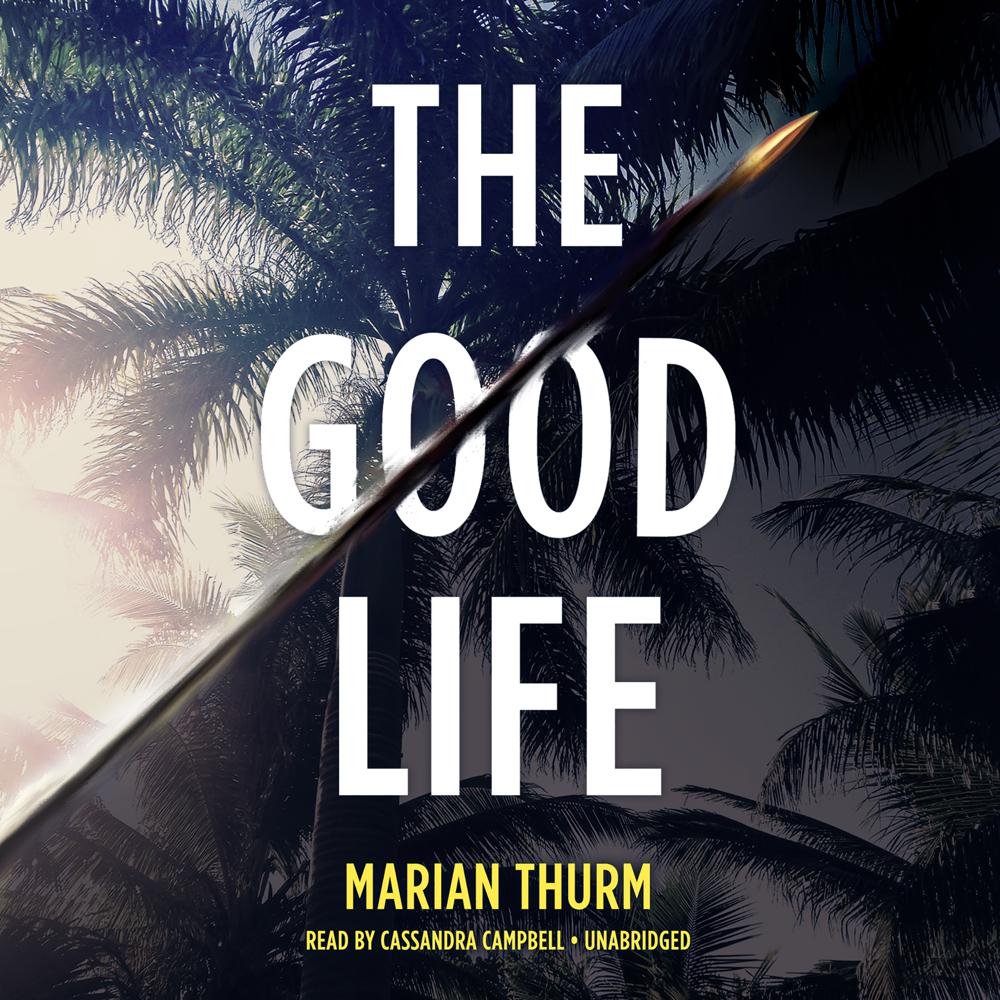 Narrated By: Cassandra Campbell
Duration: 9 hours and 12 minutes
What to expect
In this powerful new book from an esteemed novelist and acclaimed short-story writer, Marian Thurm expertly draws a chilling portrait of a marriage and the downward spiral of a loving husband and father who has bought a handgun as the novel opens.
Stacy and Roger seem to have it all: a wonderful marriage, a luxurious Upper East Side apartment with all the accoutrements of the wealthy, and two endearing young children enrolled in private schools. But what appears to be "the good life" to their family and friends is not what it seems in this fast-paced, suspenseful novel that shows the sinister effects of a destructive marriage and the pursuit of the privileged life.
Thurm, who according to the New York Times Book Review, "writes brilliantly of the battle of the sexes," has done so again in The Good Life.
Genre
Family life fiction, Fiction: general and literary
Listen to a sample
"The Good Life is absolutely unputdownable."
"The Good Life moves us stealthily, winningly, alarmingly, through the life of a lucky, wealthy young family and the terrifying and painful things that happen to them. This is a page-turner of a special type: gimlet-eyed, compassionate, wittily observant, and unflinching. Marian Thurm knows people, knows New York and knows noir."
"On the very first page, Thurm ignites the engine of her plot when Roger Goldenhar, a commercial real estate developer on a family vacation in Florida, secretly buys a semiautomatic pistol. The Good Life could almost be an illustration of the Chekhovian dictum that a gun introduced in the first act must be fired before the curtain falls, as the reader avidly turns the pages, eager to discover which violent solution Roger will choose as a means of escaping his financial and personal distress…He believes the pistol points toward the only way out, though Thurm's ending nonetheless provides a stark and chilling surprise."
"In this arresting psychological portrait of an obsessive husband and an ineffectual wife, Thurm dissects the lives of Roger and Stacy Goldenhar, a couple who make their home in Manhattan, where they were born in the same hospital on the same day ten years apart…The outcome will catch most readers by surprise."
"Thurm creates memorable and vividly realistic scenes…Well written, tense…Recommended for fans of authors such as Laura Lippman and Megan Abbott."
"Thurm, a master of the short story, can delineate characters decisively in a few strokes, and she establishes Stacy, who works for paltry wages at a nonprofit, as a foil for Roger's material standards. But the real coup here is making domestic fiction into breathtaking suspense. It's hard to put this one down."
"Thurm has created an extremely lovable character in Stacy, and the reader's anxiety about her situation mounts as we see everything about her husband that she does not…All the minor characters in the novel are spot-on down to the slogans on their T-shirts (a Thurm trademark), but the book's ultimate success depends on its depiction of Roger."