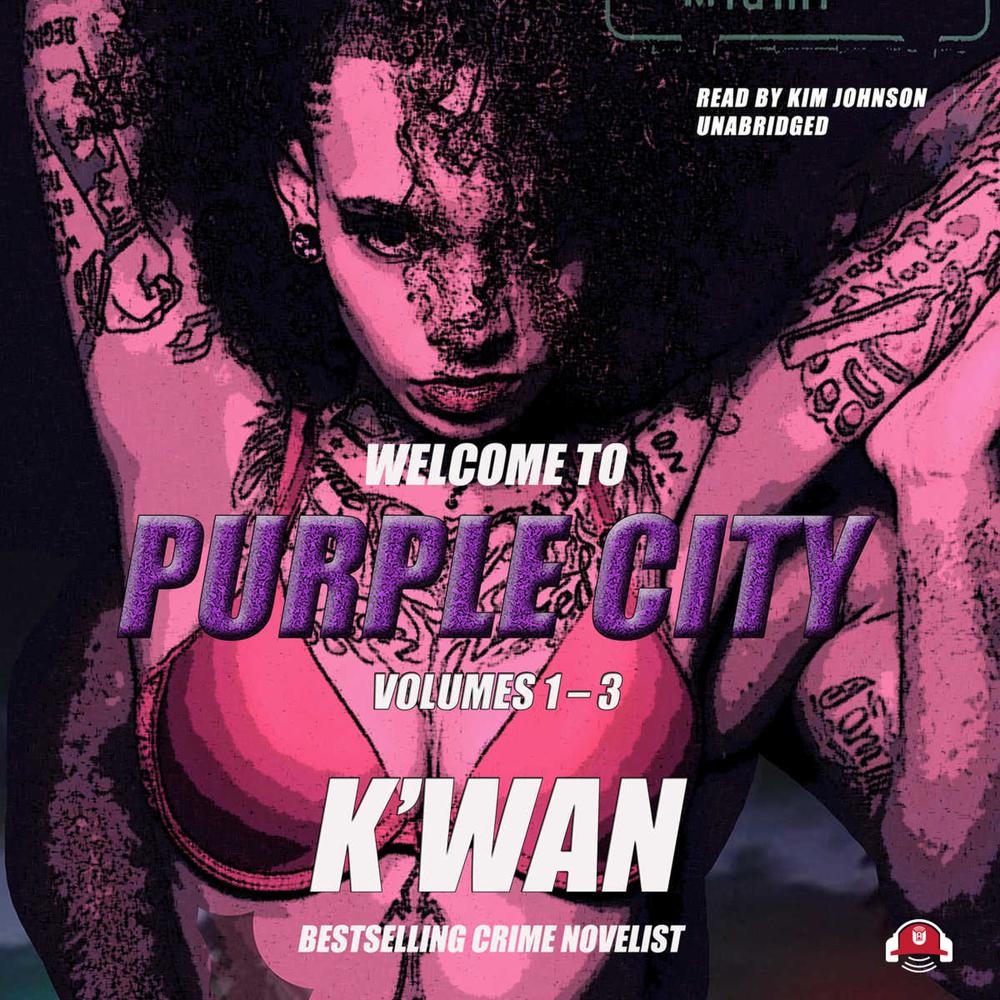 Narrated By: Kim Johnson
Duration: 9 hours and 27 minutes
What to expect
#1 Essence bestselling author K'wan presents three explosive stories in one collection.
Love & Gunplay
After news of the attempted murder of his estranged fiancée, Gucci, Animal has two things on his mind: love and gunplay.
With the help of his mistress, the deadly Red Sonja, Animal manages to elude his captors in Old San Juan, Puerto Rico, and washes up on the shores of Miami. He's one step closer to home, but it may as well be a world away. Animal is still a wanted fugitive, and getting to New York undetected proves to be trickier than he thought. This all changes when he meets an old friend of Red Sonja's, a New Orleans refugee named Diamonds.
Diamonds promises to provide Animal with safe passage from Miami to New York as well as all the firepower he will need to settle his blood debt, but he also brings something far more valuable to the table: the name of the man who shot Gucci. Diamonds holds the key to solving the mystery of what really happened that tragic night in Harlem, but the information comes at a price.
Animal finds himself swept up into a deadly game of cat-and-mouse set in the glamorous Miami underworld of sex, drugs, and violence, where cash is king and death is always lurking. His only ally is a mysterious stripper named Reign, who harbors a secret that threatens to change everything.
Purple Reign
Don B is the owner and headliner of a successful yet notorious record label called Big Dawg Entertainment, whose stars all seem to meet with unfortunate ends under mysterious circumstances. Don B made his fortune off music and his name from the trail of broken lives he's left in his wake. He is a predator in every sense of the word. Don B's wealth and power make him believe he's untouchable, but all this changes during a business trip to Miami and a chance meeting with a stranger who calls herself Reign.
Little Nikki Grind
After years of work on the streets, Felon has finally saved up enough money to retire from the illegal life and pursue a legitimate career in the music industry. Having just inked a distribution deal for his fledgling entertainment company, Freak Show, Felon and a few of his closest friends decide to go out and celebrate at a new gentleman's club in New York called Purple City. It's at Purple City where he meets a young dancer named Nikki, who has a story to tell that will turn Felon's world upside down. When Felon is sucked into Nikki's web of sex, deceit, and murder, it threatens to ruin everything he's worked so hard to build and to take him out of the game permanently.
Genre
'Street' fiction, Fiction: general and literary, Fiction: general and literary
Listen to a sample