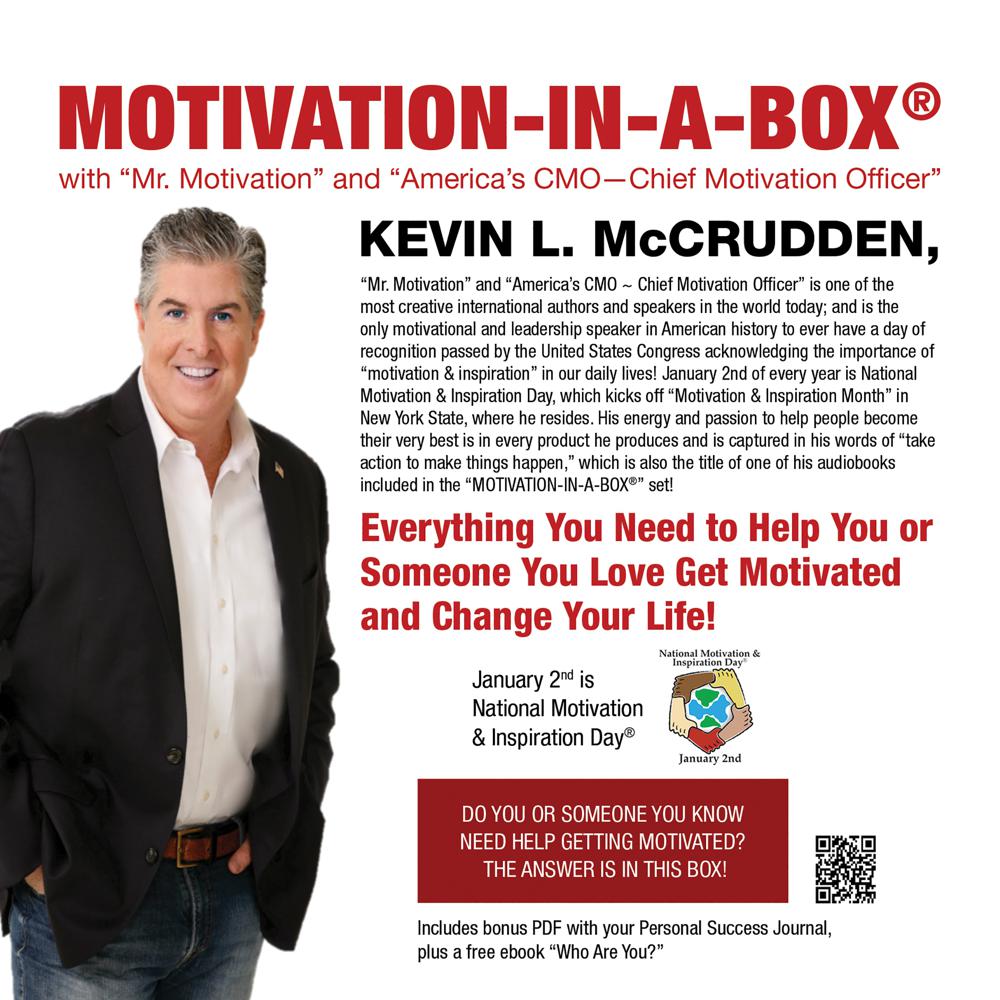 Narrated By: Kevin L. McCrudden
Duration: 3 hours and 28 minutes
What to expect
Motivation-in-a-Box® with "Mr. Motivation" and "America's CMO—Chief Motivation Officer" Kevin L. McCrudden
Here is what world renowned speaker Brian Tracy says: "Ever since the Delphic oracle said, 'Man, know thyself,' self-knowledge and self-understanding have been essential to inner happiness and outer achievement. [Kevin's] book shows you how to gain the inner awareness that can change your life."—Brian Tracy
Contents include 6 CDs: 4 audio CDs with 4 hours of listening, 1 book PDF, and 1 Success Calendar PDF
"Who Are You?" A PDF of Kevin's bestselling book outlining how to become fulfilled or "self-actualized"
"A New You for the New Year!" CD helps you start the year out right and set your goals to make it your best year ever
"Take Action to Make Things Happen!" CD outlines Kevin's proactive approach to life to help you get what you want!
"Success Training" From the "What Is Success?" CD set helps you define what "success" is for you and how to go about getting it!
"2016 Success Calendar" A PDF step-by-step calendar that helps you establish your goals and track them on a daily basis, and help you achieve your personal "success"
"2016 Success Journal" To write down your feelings and keep notes about what you have learned
"If you are not motivated and inspired about your own life, who else should be? I created Motivation-in-a-Box® to provide people with the tools they need to live a better, more fulfilling life."—Kevin L. McCrudden
To obtain your PDF copy of the 2016 Personal Success Calendar go to www.MotivationandInspirationDay.org, or contact SuccessCalendar@MotivationandInspirationDay.org
Genre
Assertiveness, motivation, self-esteem and positive mental attitude
Listen to a sample