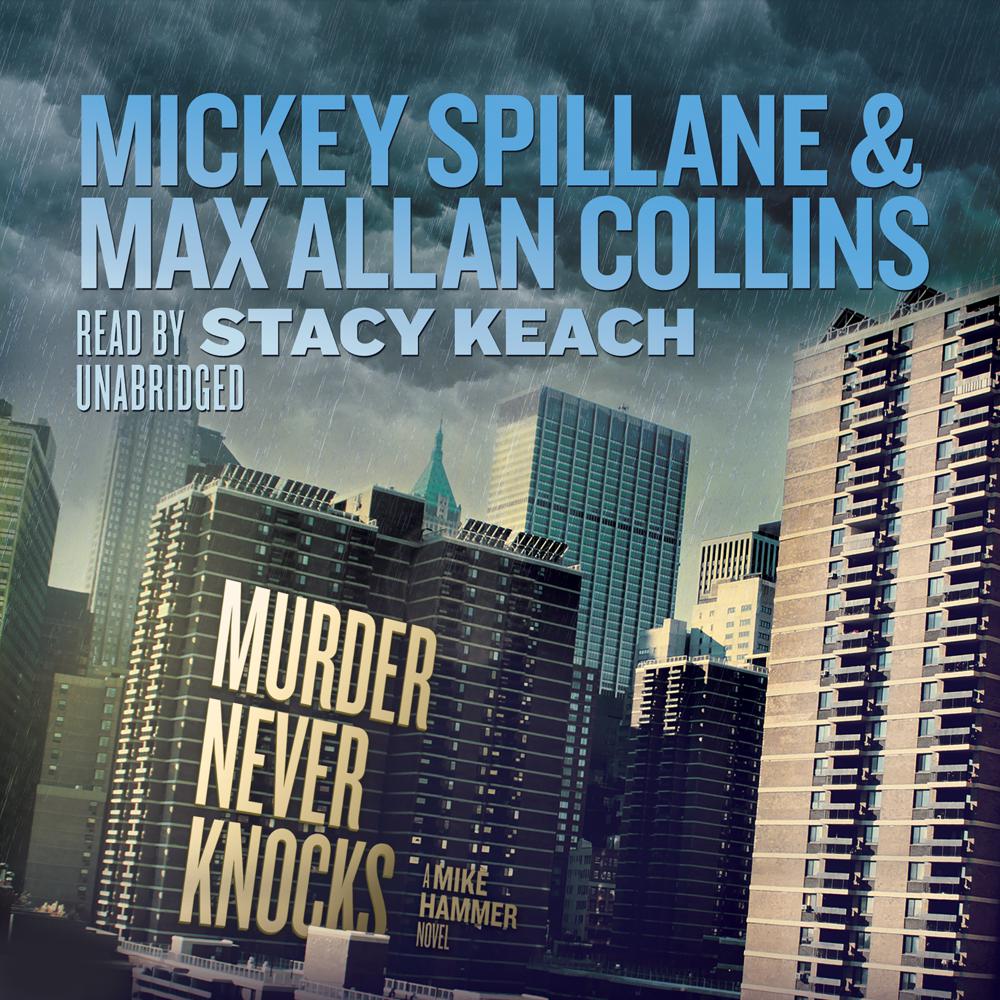 Narrated By: Stacy Keach
Duration: 6 hours and 15 minutes
What to expect
A failed attempt on his life by a contract killer gets Mike Hammer riled up. But it also lands him an unlikely job: security detail for a Hollywood producer having a party to honor his beautiful fiancée, a rising Broadway star. But it's no walk in the park, as Hammer finds violence following him and his beautiful private-eye partner Velda into the swankiest of crime scenes.
In the meantime, Hammer is trying to figure out who put the hit man on him. Is there a connection with the death of a newsstand operator who took a bullet meant for him? A shadowy figure looking for the kill of his life?
Genre
Crime and mystery: hard-boiled crime, noir fiction, Crime and mystery fiction
Listen to a sample
"Gripping."
"In Collins' capable hands, Hammer is still Spillane's archetypal private dick—as hard-boiled as they come…Set in 1967…what follows is suspenseful, entertaining…This novel supplies the goods: hard-boiled ambience, cynicism, witty banter, and plenty of tough-guy action."
"Actor Stacy Keach, after decades of portraying Hammer in various media, has become one with the cynical loner detective. Keach's weary tone and raspy timbre are especially suited for this yarn in which Hammer is (mistakenly) treated like a has-been by cops, crooks, and lovers. Billed as a collaboration between the late Mickey Spillane and his literary executor, Max Allan Collins, the book is true to Spillane's hard-boiled writing style. Those who are new to the series may find Hammer's guilt-free killing to be borderline sociopathic, but diehard fans know that when it's Hammer-time, there's no room for political correctness."