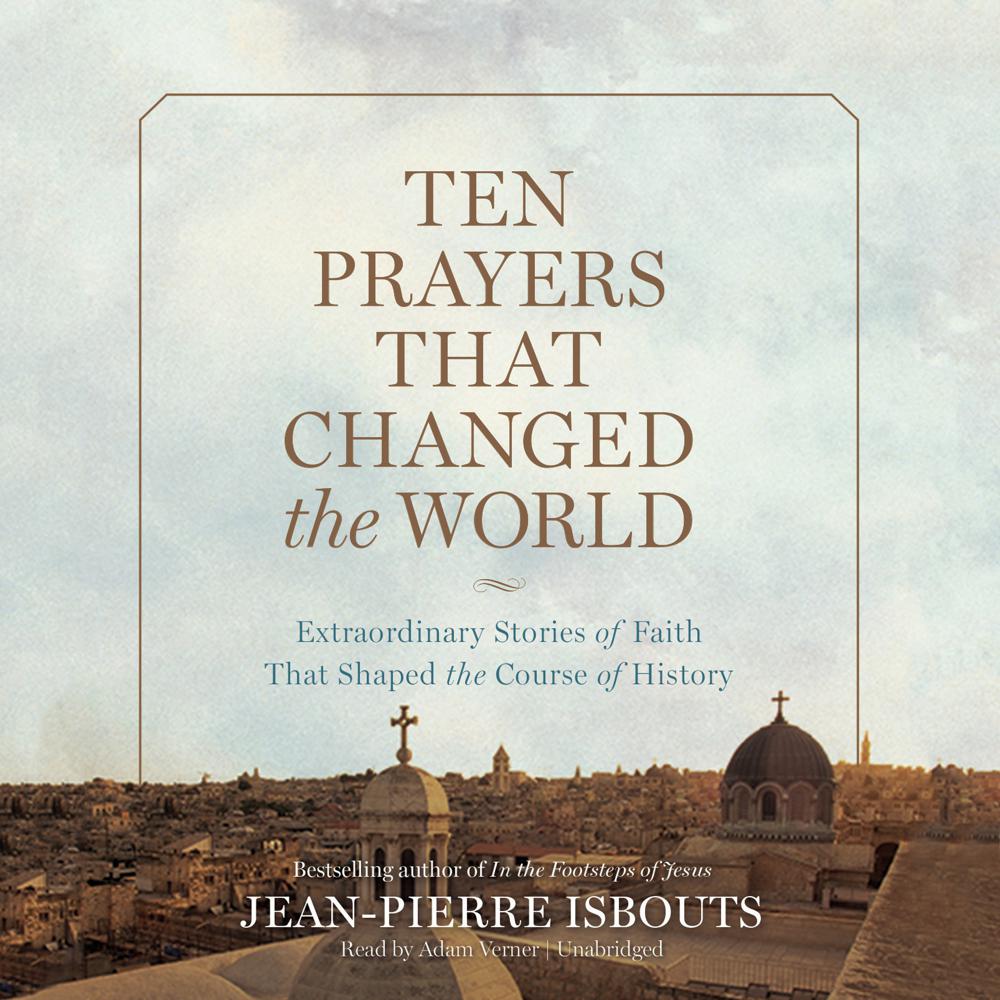 Narrated By: Adam Verner
Duration: 7 hours and 28 minutes
What to expect
From time immemorial, prayer has provided comfort in our darkest hours, stirred us to action beyond what we thought possible, and shown us the way through seemingly insurmountable challenges. In this engaging tour of world history, author and historian Jean-Pierre Isbouts takes us on an inspiring tour of ten prayers that played a pivotal role in world events.
The prayers range from the divine inspiration of Joan of Arc to Martin Luther's hymn "A Mighty Fortress," from George Washington's prayerful words to the newly formed American states to the horrors of Auschwitz, and from Constantine the Great's prayer before battle to Gandhi's deeply moving prayer of peace.
Ten Prayers That Changed the World delves into the moments in history when faith and prayer intersected with the course of mankind.
Genre
General and world history, Prayer and prayer books, Religion: general, Prayers and liturgical material, Christianity, Christianity
Listen to a sample
"As a historian, Isbouts weighs the culture of ancient times against more modern thinking…Taking a secular tack, he leaves open-ended questions about whether these prayers were heard by a higher power—and what form that entity's response might take—while concluding that faith of all kinds makes the world a better place."
"A thoughtful examination of faiths and faith stories throughout the ages."
"As thoughtful and thought-provoking as it is inspired and inspiring, Ten Prayers That Changed the World…is a compelling and informative read…Exceptionally well organized and presented."