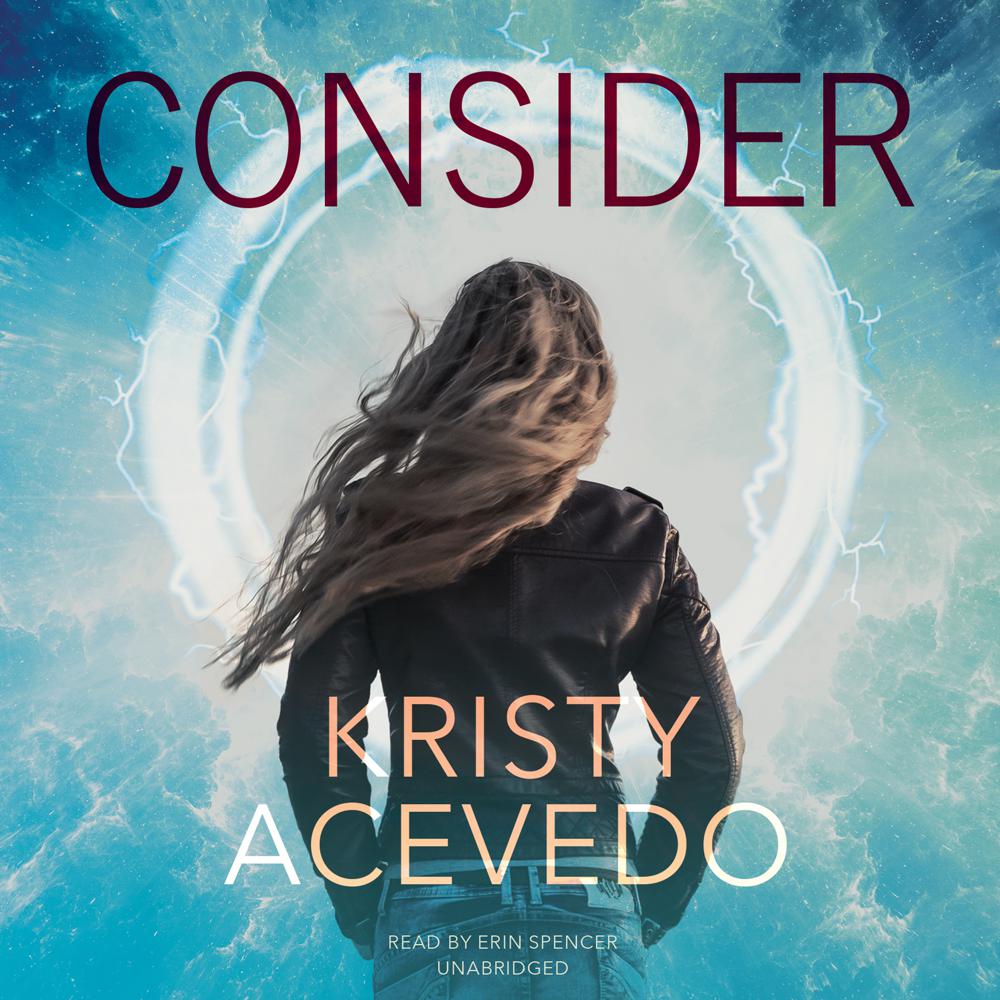 Narrated By: Erin Spencer
Duration: 8 hours and 44 minutes
What to expect
As if Alexandra Lucas' anxiety disorder isn't enough, mysterious holograms suddenly appear from the sky, heralding the end of the world. They bring an ultimatum: heed the warning and step through a portal-like vortex to safety, or stay and be destroyed by a comet they say is on a collision course with earth. How's that for senior-year stress?
The holograms, claiming to be humans from the future, bring the promise of safety. But without the ability to verify their story, Alex is forced to consider what is best for her friends, her family, and herself.
To stay or to go. A decision must be made.
With the deadline of the holograms' prophecy fast approaching, Alex feels as though she is living on a ticking time bomb, until she discovers it is much, much worse.
Genre
Children's / Teenage fiction: Science fiction
Listen to a sample
"Acevedo gives the reader amazing sci-fi Easter eggs, as well as a roller coaster of a story! Consider will have you searching for the nearest Tardis to time travel to the release date of the sequel!"
"Measured pacing, captivating relationships, and unexpected plot turns make Consider an exciting debut. And the breathtaking conclusion will leave you yearning for the second book."
"Acevedo has developed a fully realized character whose struggles with anxiety are compounded by the threat of impending destruction…The allure of a better world combined with the deterioration of human behavior in the wake of Earth's anticipated demise is the perfect way to infuse complex moral issues and deep philosophical questions in a fast-paced adventure that will keep readers compulsively turning pages to see what will happen next…Educators will welcome the opportunities the book presents for deep thinking."
"Step by step, we explore a drastically changed world, where we all must consider an invitation to escape the Earth's doom and join a parallel world. I won't say more about the plot—I'll leave that to the book itself."
"Consider propels people through the anxious, confused, and (at times) humorous thoughts that ricochet through Alex as she struggles to face the apocalypse…an exciting, thought-provoking, hi-def read."