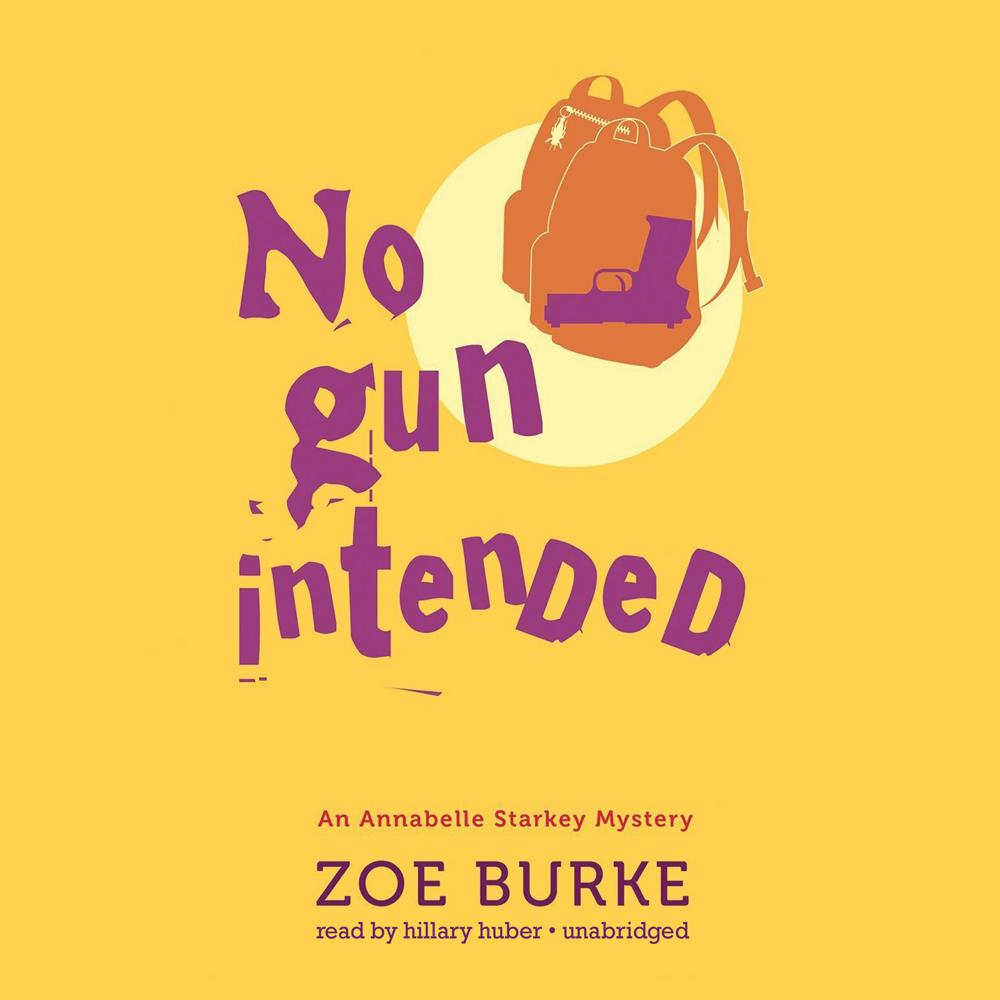 Narrated By: Hillary Huber
Duration: 6 hours and 51 minutes
What to expect
Fresh from her introduction to the dangerous world of criminals and cons in Jump the Gun, smart, sexy, and movie-crazy Annabelle Starkey flies to Portland, Oregon, to visit to her newly relocated parents. They, like Annabelle, are rebooting their lives, although the directions their new starts will take are not yet clear. Annabelle is now part of a fledgling detective agency headquartered in New York, home turf to her boyfriend, Mickey, just retired from the NYPD.
Having arrived safely at her parents' home, Annabelle is ready to relax when she discovers her backpack has been switched for one holding a gun—a gun linked to a murder. Has she been set up, or was she simply in the wrong place at the wrong time? The Portland Police Department isn't sure. Then a frantic young woman appears and claims the gun is hers. And worringly, Annabelle wonders whether the man who sat next to her on the plane might now be stalking her.
Alarmed and without a gun of her own, Annabelle is armed only with wits, wisecracks, and her ability to run. Soon Mickey and streetwise backup Luis arrive, adding boots on the ground and their seasoned crime-busting skills, but it is Annabelle who pieces together a case traversing Portland's patchwork of communities, proving to herself, her partners, and her parents that, as an investigator, she's got the right stuff.
Genre
Crime and mystery: women sleuths
Listen to a sample
"Burke's zany sequel to 2013's Jump the Gun takes screwball rookie sleuth Annabelle 'Bea' Starkey from New York City to Portland, Ore., to visit her parents…With Bea's quips, Mom Starkey's expletives, crazy plot twists, red herrings, and copious movie references, this is one mad, mad, mad, mad mystery."
"Featuring a cast of appealing characters, Burke's second series outing is an amusing choice for readers who enjoy offbeat cozies with quirky protagonists such as those penned by Jenn McKinlay or Elaine Viets."
"Annabelle's family and friends are a fun-loving bunch…This caper is an enjoyable diversion."