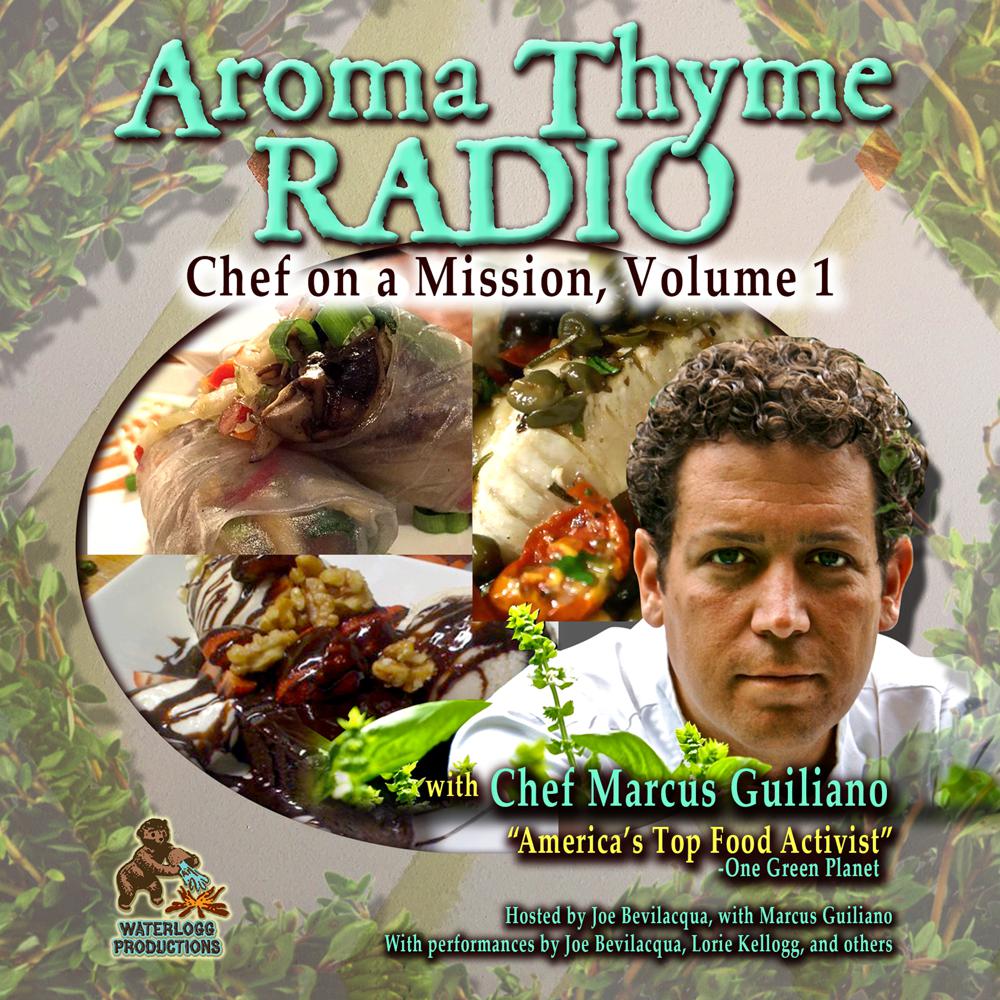 Narrated By: Joe Bevilacqua, Lorie Kellogg
Duration: 8 hours and 1 minute
What to expect
Host Marcus Guiliano is a chef on a mission.
He is an award-winning chef, green restaurateur, real-food activist, professional speaker, restaurant consultant, and ultramarathoner. He is also owner of Aroma Thyme Bistro, the first green-certified restaurant in the Hudson Valley of New York. Dealing with numerous health challenges in the 1990s, Marcus discovered healthy food and healthy living and was able to eliminate all of the medications he was taking and cure an asthmatic condition he'd had since birth. Now besides opening and managing a green-certified restaurant in New York State, he devotes his career to promoting a whole-food, whole-life approach to health, which includes sustainable, ethical business practices.
Marcus Guiliano has been a professional chef for twenty-five years and was named one of five of America's top food activists by the nonprofit One Green Planet.
This collection of programs features Chef Guiliano on food and health issues, along with input from such internationally known activists as Helen Nearing, Pema Chödrön, and Julie Butterfly Hill.
The following topics and more are included:
Eco-fish, safe and healthy tuna; how the body wants loving attention; and a visit to Joe Bev and Lorie Kellogg's Camp Waterlogg gardenHealthy Halloween tips; super fruits; being true to yourself; and the story "Friends from the Vegetable Patch," a Camp Waterlogg improvisationHealthy Thanksgiving tips; raw foods; omega fatty acids; how to stop obsessive-thinking patterns; and a profile of the BearManor Media book
Nobody's Stooge: Ted Healy
by Bill CassaraHealthy fats; healthy holiday gifts; running in the cold; and activist Julia Butterfly Hill on living in a 180-foot-tall, 1,500-year-old California redwood tree for 738 days to prevent it from being cut downBeating the winter blues; Community Supported Agriculture (CSA); a profile of Rusty Plough Farm, an organic CSA in Ellenville, New York; and Helen Nearing on pioneering the back-to-nature movement with her husband Scott NearingThe science of healthy eating; the five "worst foods;" and noted Tibetan Buddhist Pema Chödrön on applying meditation to everyday lifeGetting kids to eat healthy food; feed-lot beef; and a Popeye the Sailor tributeA bonus track of music live from the Aroma Thyme Bistro
Genre
Diets and dieting, nutrition, Popular medicine and health, Organic gardening
Listen to a sample