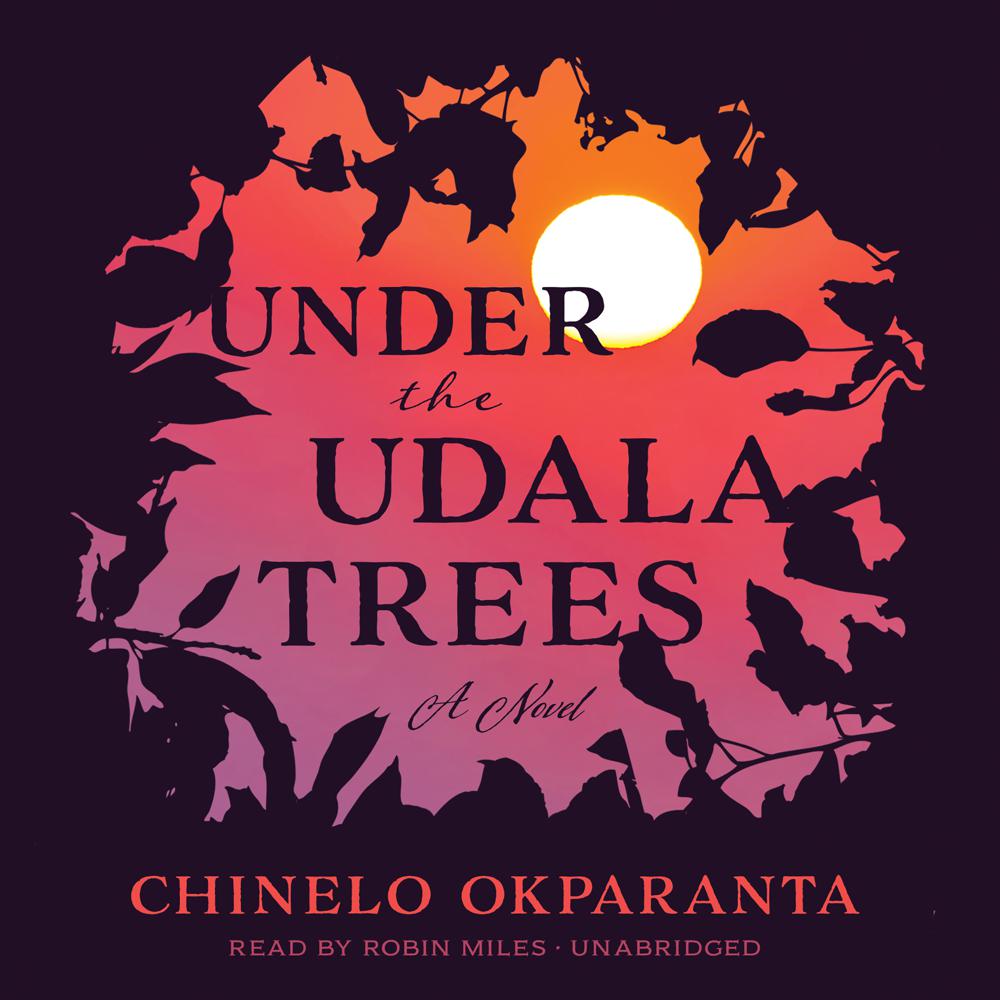 Narrated By: Robin Miles
Duration: 11 hours and 19 minutes
What to expect
Inspired by Nigeria's folktales and war, Under the Udala Trees is a deeply searching, powerful debut about the dangers of living and loving openly.
Ijeoma comes of age as her nation does; born before independence, she is eleven when civil war breaks out in the young republic of Nigeria. Sent away to safety, she meets another displaced child, and the star-crossed pair fall in love. They are from different ethnic communities. They are also both girls.
When their love is discovered, Ijeoma learns that she will have to hide this part of herself. But there is a cost to living inside a lie.
As Edwidge Danticat has made personal the legacy of Haiti's political coming-of-age, Okparanta's Under the Udala Trees uses one woman's lifetime to examine the ways in which Nigerians continue to struggle toward selfhood. Even as their nation contends with and recovers from the effects of war and division, Nigerian lives are wrecked and lost from taboo and prejudice. But this story offers a glimmer of hope—a future where a woman might just be able to shape her life around truth and love.
Genre
Fiction: general and literary, Fiction: general and literary
Listen to a sample
"The love story has hypnotic power…Details of disco-era Nigeria—jerricans filled with palm wine, a suitor in bell-bottom trousers—suggest Okparanta's skill and promise."
"This is a story of queerness in a society where it needs to be hidden, and an account of how their love story plays out after they are yanked apart."
"Deftly negotiates a balance between a love story and a war story."
"Robin Miles' narration transports listeners to Ijeoma's youthful experiences in the civil war in Biafra…Miles does an excellent job with the nuances of emotion…all voiced with clarity and subtle accents. Even though this is a story written with a strong social message, Miles puts the characters and story center stage."
"[An] exquisite first novel about wars—both external and internal—endurance, survival, and love."
"[A] powerful interweaving of the personal and the political. Okparanta's simple, direct prose is interspersed with the language of allegory and folklore."
"Blends traditional storytelling with a knockout plot."
"A unique story told in a distinctive, lyrical voice."
"The emotional honesty that drives [Under the Udala Trees] is devastating."
"Stunningly moving and beautiful…honest and unflinching, yet leavened with hope."
"Rich in complexity, compassionate in the treatment of political violence and flagrant oppression…equal parts folk tale and confessional."
"[A] beautifully paced story about the high stakes of living one's truth."
"Throws into sharp relief the historical and continuing struggles of the LGBTQ population of Nigeria…[and] manages to leave readers hopeful for a better future through love and courage."
"Stunningly captures a young girl's coming of age against the backdrop of a nation at war. "
"Excellent…Okparanta's characters are just as compelling as teenagers as they are as adults and readers will be swept up in this tale of the power of love."
"A remarkable portrait of a young woman's coming-of-age in a society where rigid interpretations of the Bible label same-sex relationships as an 'abomination,' and where violence is all too often part of the 'solution.'"
"This absorbing story parallels the ongoing struggle for equality in Nigeria and is a powerful contribution to LGBT and African literature."
"Under the Udala Trees is written in a folkloric cadence, a music that echoes the many Nigerian war stories and songs that are woven into the book."
"Chinelo Okparanta tells a unique and devastatingly hopeful story about the paradox of love: even in the midst of war, and in a world dominated by violence and prejudice, still, love transcends."
"Boldly unadorned and utterly heartbreaking—Okparanta dares to tell a story that the world desperately needs to hear…Under the Udala Trees is a triumph."
"Under the Udala Trees is an evocative, fiercely told story… Okparanta is an incendiary, essential voice."
"A searing, yet delicately nuanced, story of an age of innocence first shattered by the vulgarity of war and its aftermath, and then by forbidden desire and religious intolerance."
"Gorgeous, moving, and entirely hopeful."
"[A] wise-beyond-its-years novel."