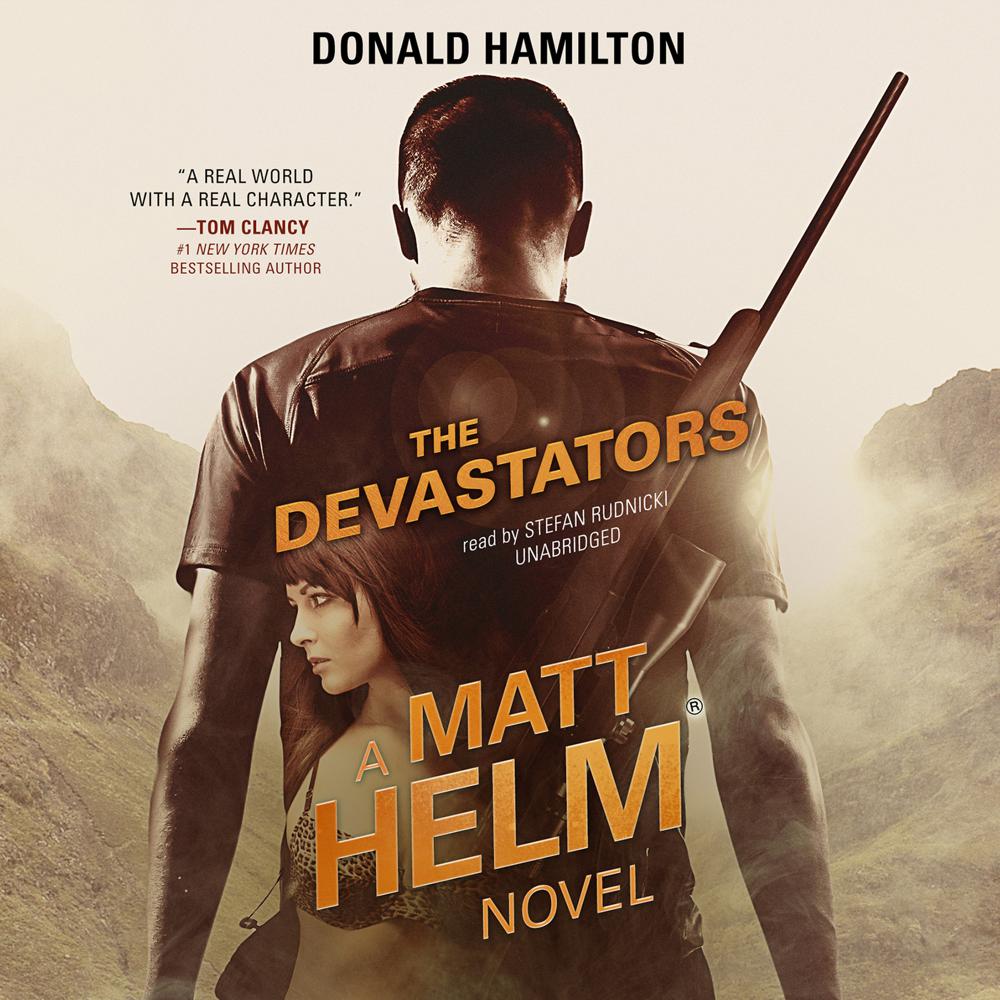 Narrated By: Stefan Rudnicki
Duration: 5 hours and 43 minutes
What to expect
The Devastators is the ninth installment in Donald Hamilton's iconic and thrilling Matt Helm series, which has sold more than twenty million copies worldwide.
On a bleak and lonely heath in northern Scotland, the body of an agent sent to complete a tricky mission is recovered. He had died of bubonic plague. It's up to Matt Helm to take it from there.
Somewhere among the desolate Scottish moors is a half-crazed scientific genius who could devastate entire populations with one hideous, raging plague. It is Helm's job to get him … with the help of a beautiful American operative who is supposed to be his wife, and a beautiful Russian operative who makes it clear she is his deadly enemy.
Genre
Thriller / suspense fiction, Espionage and spy thriller, Thriller / suspense fiction, Crime and mystery fiction
Listen to a sample
"A real world with a real character."
"Donald Hamilton has Hammett; and his stories are as compelling, and probably as close to the sordid truth of espionage, as any now being told."
"Helm is about as credible a figure as one can find in the espionage genre."