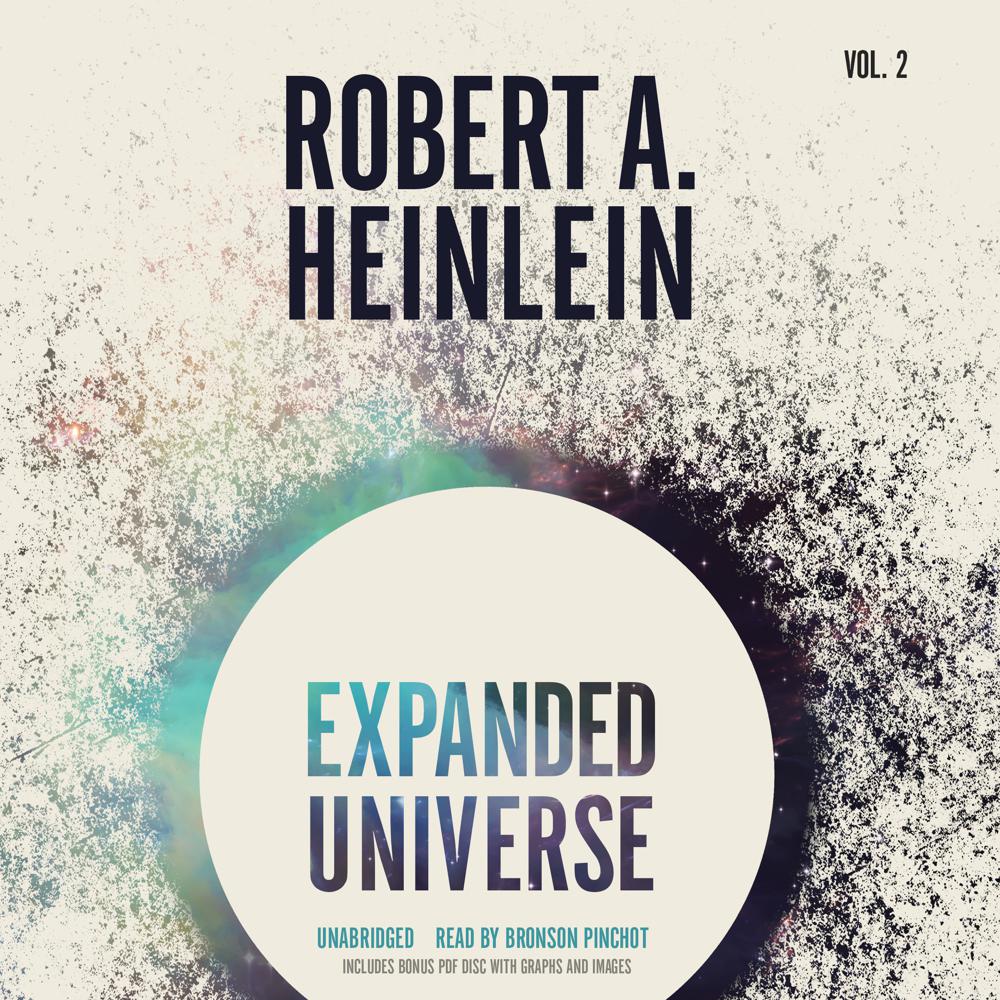 Narrated By: Bronson Pinchot
Duration: 9 hours and 31 minutes
What to expect
For the millions of Heinlein fans around the world comes a guided tour through the thoughts and insights of "one of the most influential writers in American literature" (New York Times Book Review).
Robert A. Heinlein has been hailed as one of the most forward-thinking science fiction writers of all time, and Expanded Universe (presented in two volumes) offers the perfect collection of his works to provide listeners with true insights into his uniquely creative mind.
Heinlein personally selected each story or essay for inclusion in this collection, which is ordered chronologically, with volume two picking up with "Nothing Ever Happens on the Moon." This remarkable collection highlights the development of Heinlein's writing style and his philosophy on life throughout his career.
More importantly, this collection is as close to an autobiography as anything Heinlein wrote during his life. Heinlein was an extremely private person who never wrote much about himself. In this exclusive collection, he offers forewords to most of his stories and essays (and an occasional afterword), giving listeners a rare glimpse into the inner mind of the master.
Expanded Universe, Vol. 2 is a must-have for any Heinlein enthusiast and any fan of science fiction.
Genre
Science fiction, Science fiction, Anthologies: general, Science fiction, Adventure fiction, Anthologies: general
Listen to a sample
"A fascinating look at the mind of the most influential SF writer of all time."
"If you really care about Heinlein, then Expanded Universe is a book…that you might save pennies from your lunch money to buy."
"The single most important and valuable Heinlein book ever published."
"Would you consider buying a book just because I asked you to? It's called Expanded Universe."
"This collection demonstrates the formidable talent and irascible perceptions of one of the genre's most outspoken writers."