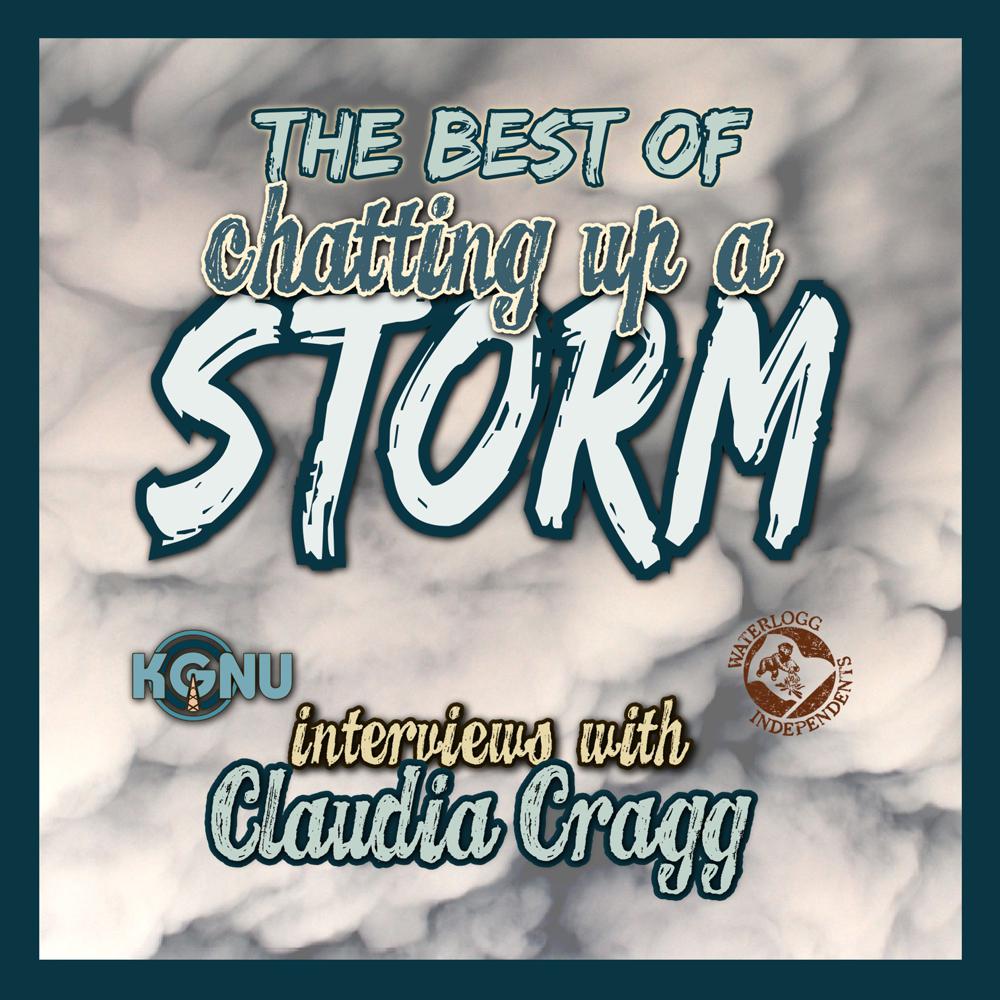 Narrated By: Claudia Cragg
Duration: 4 hours and 52 minutes
What to expect
Russell Banks, Garrison Keillor, and Dave Isay are among those heard on Chatting Up a Storm, Vol. 1, a distillation of the best broadcast interviews by journalist Claudia Cragg, with thinkers, authors, and change-makers from the United States and around the world.
This volume features twelve interviews, personally chosen by Claudia Cragg and radio producer Joe Bevilacqua, including:
Audrey Niffenegger, author of
Her Fearful Symmetry'
The
New Yorker
's Peter Hessler on
Country Driving
Kate Mosse, author of
Labyrinth
Lionel Shriver, author of
So Much for That
Chang-Rae Lee, author of
The Surrendered
David Vann, author of
Legend of a Suicide
and
Caribou Island
Treehouse founder Ryan Carson on "a four-day work week"Nancy Altman, coauthor of
Social Security Works
Jane Fonda's adopted daughter, Mary Williams, on race, politics, and gender and her book
Lost Daughter
Garrison Keillor on his new novel
, PontoonLost Memory of Skin
author Russell Banks on sex offenders, homelessness, and digital desensitivityStoryCorps' Dave Isay on "A Voice for the Voiceless through Listening Booths"
For some years, Claudia Cragg, who is primarily an Asia specialist, was based in Tokyo, Hong Kong, and then Singapore, reporting both in hard news and in feature stories for print and radio on all dimensions of business in the region for Asia magazine. Before that, she was an established feature writer for Asia's preeminent English language newspaper, the South China Morning Post, but started out in journalism in London in the mid-'70s on Which?, the preeminent magazine of the UK's Consumers' Association. She is a former editor of Tokyo Journal, that city's leading English-language magazine and of B International magazine in Hong Kong.
Born Claudia MacLeod-Johnstone, she is the daughter of one of Britain's pioneer television anchormen and broadcasters, Kenneth MacLeod.
Genre
Anthologies: general, Radio / podcasts
Listen to a sample