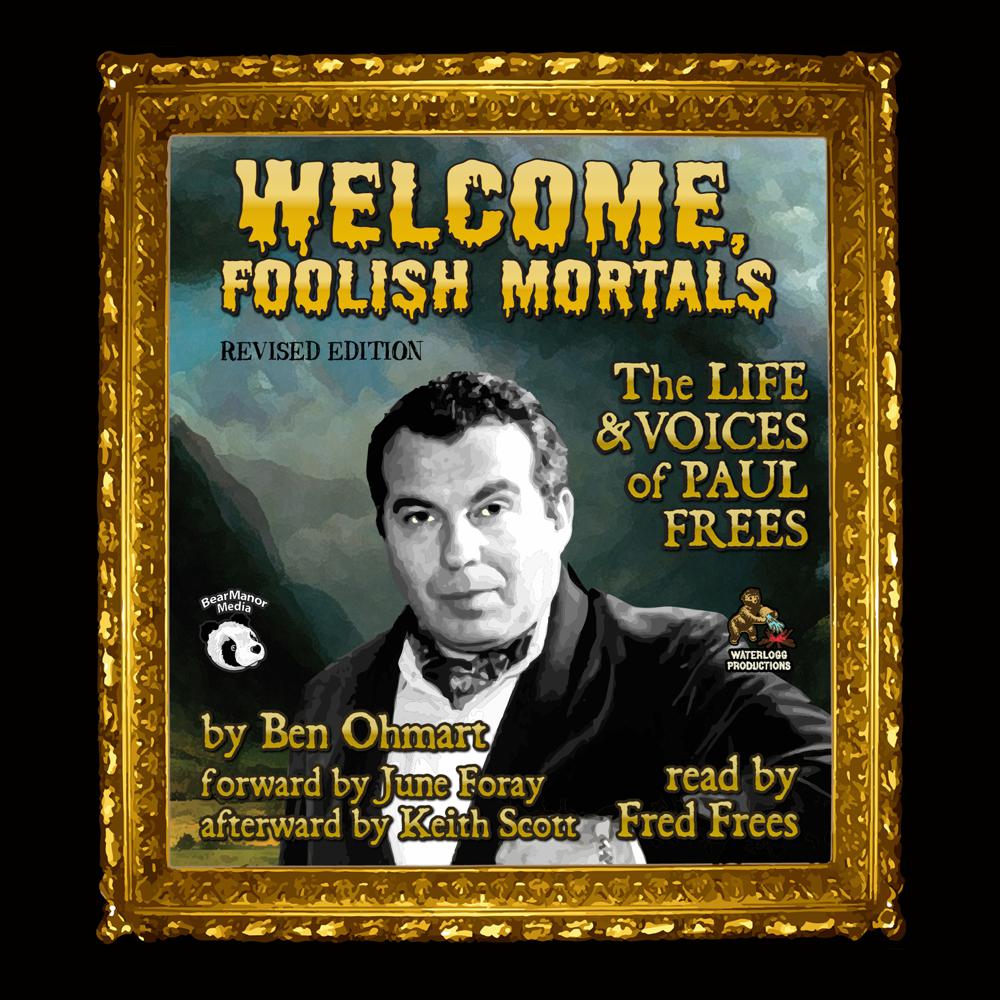 Narrated By: Fred Frees
Duration: 9 hours and 19 minutes
What to expect
He was Disney's Haunted Mansion Ghost Host, Boris Badenov, Professor Ludwig von Drake, Pillsbury Dougboy, Toucan Sam, the Green Lama, and thousands of voices you have heard on records, radio, television, and in films. He was voice acting genius Paul Frees.
Paul's son Fred Frees reads this second edition of author Ben Ohmart's biography.
Fred Frees is a successful voice actor in his own right, who has been called upon to recreate his dad's characters and create new ones all his own. Ben Ohmart says, "He has inherited his father's amazing, weird gifts."
Fred admits, "I certainly had mixed feelings reading this audiobook about my dad. Of course, there was the inherent pride I always feel about my father's accomplishments. And a certain awe at the obstacles he overcame in his life. And then, there was this feeling of déjà vu. It was like living parts of my life all over again and revisiting the emotions I had when we didn't always see eye to eye, or when he was taken from us. But, in spite of everything, my father was always a source of inspiration to me, to appreciate my life. And in that, he never failed me."
Bonus Track: An interview with Fred Frees, conducted by Joe Bevilacqua an Lorie Kellogg, for The Voice Actor Show, heard on the BearManor Radio Network.
Genre
Biography: arts and entertainment, Radio / podcasts, Television
Listen to a sample