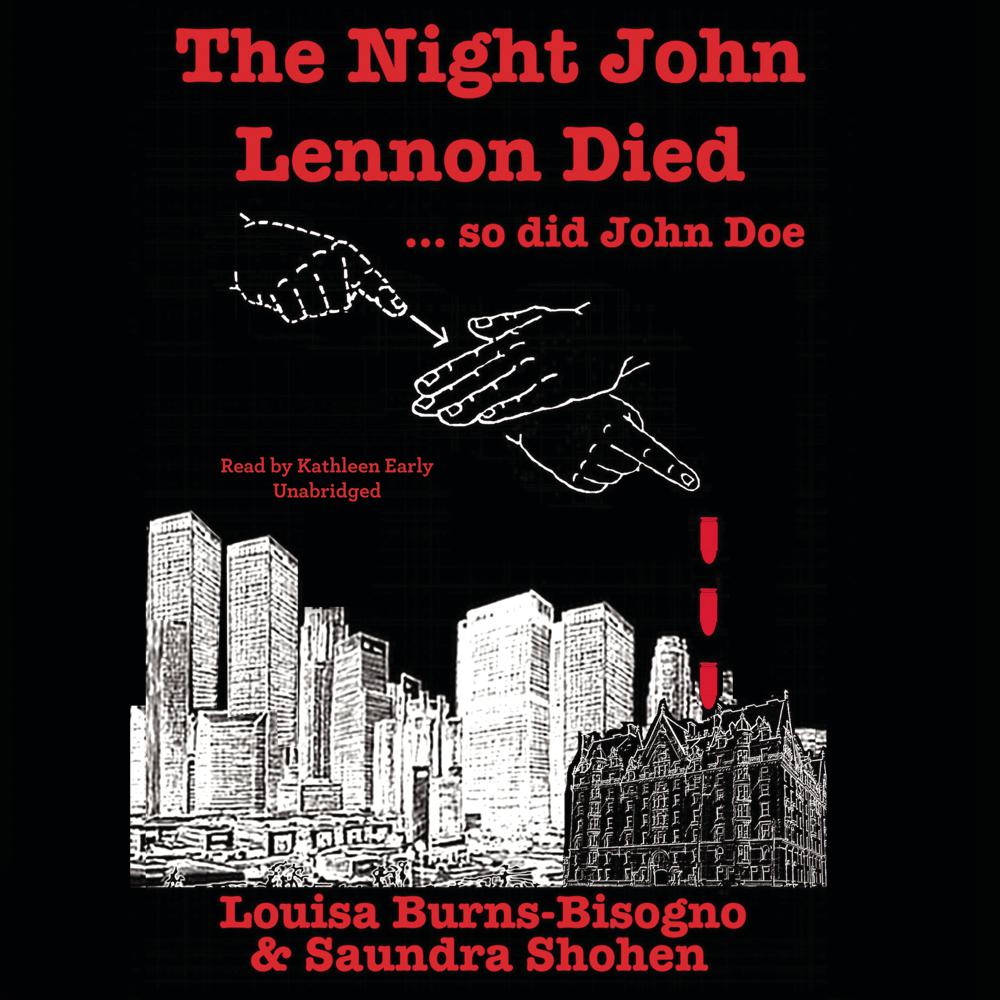 Narrated By: Kathleen Early
Duration: 7 hours and 52 minutes
What to expect
Annie has just started her new job as emergency room administrator at Roosevelt Hospital. In her wildest dreams, she never expects December 8, 1980, to be her baptism by fire when John Lennon's bloodied body is carried into the ER over the shoulder of a policeman. Nor could she anticipate, moments later, the suspicious death of an elderly John Doe. As the old man's frail body is placed next to Lennon's in the morgue van, Annie believes her involvement in these two senseless deaths is over. It is not.
As the media descends—including a cub reporter hell-bent on getting the story of the century—Annie's mettle is put to the test. During the chaotic week that follows, while the details of Lennon's murder develop, Annie becomes profoundly embroiled in the mystery of the old man. With his last ounce of strength he had attempted to communicate with her. When Annie discovers that Doe was deaf and was signing "murder," she feels compelled to investigate. Why would anyone kill a desperately poor, terminally ill, handicapped man?
Coping with her own demons and driven by intense guilt, Annie jeopardizes her hard-earned position as administrator by questioning the ER physician's determination of "accidental death" on Doe's death certificate. As she follows her moral compass deep into Doe's world, she puts her beloved young daughter at risk. As if her days are not challenging enough, sparks fly with a former lover. Even as she bonds with the charge nurse, battles with a weathered NYPD detective, and keeps her worried fiancé at bay, she follows the increasingly dangerous trail to the terrible truth: both Lennon and Doe's deaths were premeditated murder.
Genre
Crime and mystery fiction, Historical crime and mysteries, Thriller / suspense fiction
Listen to a sample
"In the chilling story behind the murder of Imagine, Burns-Bisogno and Shohen unshackle Lennon from myth. It's here that we all mourn for a brother—a dreamer like the John Doe who is murdered that same night."
"The Night John Lennon Died … so did John Doe is a great page turner—an international work not only because of John Lennon but also for the humanity of all its characters. The suspense of the deaf man's death develops beautifully and opens that silent world to the reader."