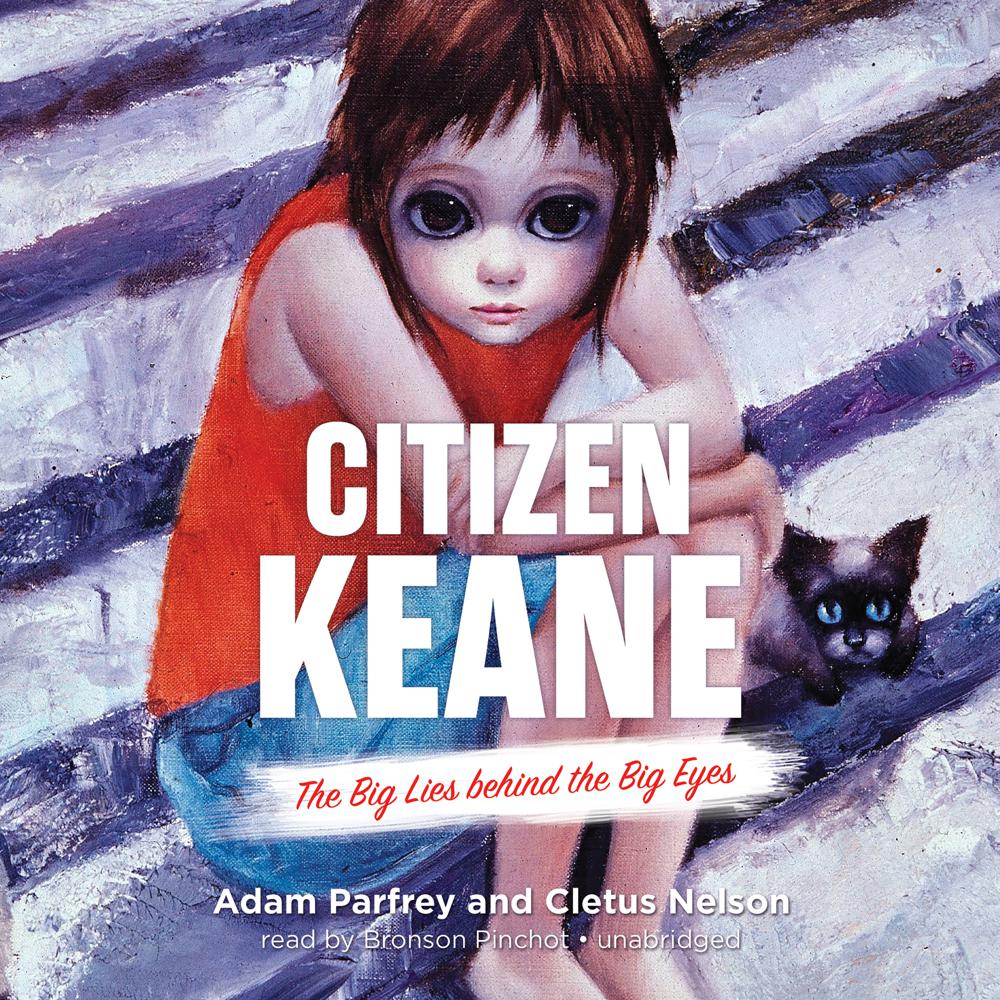 Narrated By: Bronson Pinchot
Duration: 3 hours and 33 minutes
What to expect
Teary, big-eyed orphans and a multitude of trashy knockoffs epitomized American kitsch art as they clogged thrift stores for decades.
When Adam Parfrey tracked down Walter Keane—the credited artist of the weepy waifs—for a San Diego Reader cover story in 1992, he discovered some shocking facts. Decades of lawsuits and countersuits revealed the reality that Keane was more of a con man than an artist, and that he forced his wife Margaret to sign his name to her own paintings. As a result, those weepy waifs may not have been as capricious an invention as they seemed.
Parfrey's story was reprinted in Juxtapoz magazine and inspired a Margaret Keane exhibition at the Laguna Art Museum. Director Tim Burton made a movie about the Keanes called Big Eyes, which came out in 2014.
Citizen Keane is a book-length expansion of Parfrey's original article, providing fascinating biographical and sociological details.
Genre
Biography: general, Individual artists, art monographs, Individual architects and architectural firms, Individual photographers, History of art, Popular culture, True crime, Popular beliefs and controversial knowledge, Individual artists, art monographs
Listen to a sample