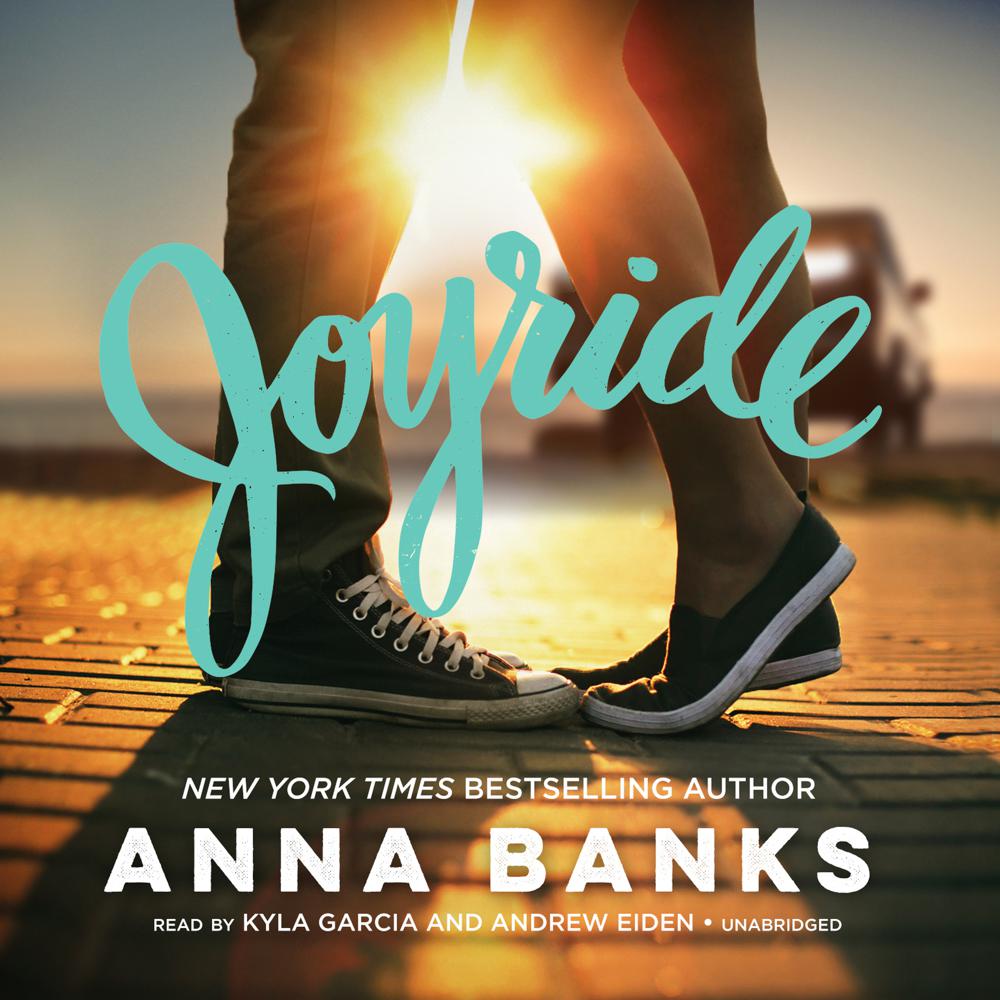 Narrated By: Kyla Garcia, Andrew Eiden
Duration: 8 hours and 41 minutes
What to expect
A popular guy and a shy girl with a secret become unlikely accomplices in midnight pranking and are soon in over their heads—with the law and with each other—in this sparkling standalone from New York Times bestselling author Anna Banks.
It's been several years since Carly Vega's parents were deported. Carly lives with her older brother, studies hard, and works the graveyard shift at a convenience store to earn enough to bring her parents back from Mexico.
Arden Moss used to be the star quarterback at school. He used to date popular blondes and have fun pranking with his older sister Amber. But now all that has changed, and Arden needs a new accomplice—especially one that his father, the town sheriff, will disapprove of.
All Carly wants is to stay under the radar and do what her family expects. All Arden wants is to not do what his family expects. When their paths cross, they each realize they've allowed their lives to be driven by the wishes of others. Just like real life, Carly and Arden's journey toward their true hearts—and one another—is funny, romantic, and sometimes harsh.
Genre
Children's / Teenage fiction: Relationship stories – Romance, love or friendship, Children's / Teenage fiction: General fiction, Children's / Teenage social issues: Migration and refugees
Listen to a sample
"With a dash of romance, Banks' book tackles the issues of human smuggling, immigration, and a rogue police officer. It could be too much for any young adult novel, but buoyed by irresistible characters, sincere dialogue, and robust prose, this is one ride readers will all want to take…Relevant, risky, and romantic, this work is a clear standout in today's contemporary YA niche."
"Banks respects her readers by penning an engaging narrative that deepens her central love story…As Carly and Arden open themselves to love and draw closer together, the book's message comes through loud and clear: personal growth can lead us toward unlikely destinies."
"Two teens form an unlikely bond across a racial and cultural divide…Banks offers a book brimming with original humor and mostly complex characterization (Mr. Shackelford is a delight) even as she tackles race and imigration issues. Both a heart-stopper and heart-tugger."
Joyride tackles a lot in a relatively short book: race relations, class, immigration ethics—heavy stuff!—yet the novel is fun. Some plot points may leave readers incredulous, but Carly's behavior is ultimately understandable. The most interesting dynamic in the novel is certainly Carly's relationship with her parents, who have been deported to Mexico.