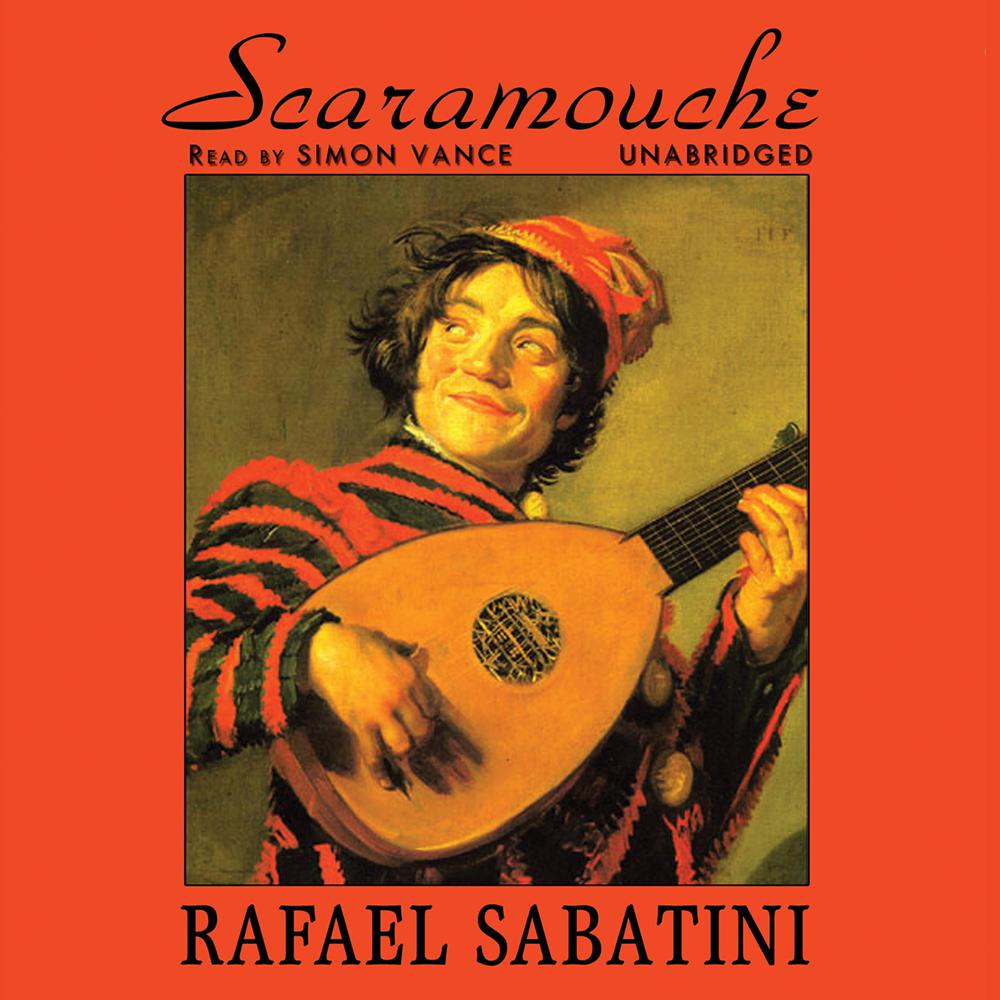 Narrated By: Simon Vance
Duration: 12 hours and 12 minutes
What to expect
With swordfights and romance, adventure and treachery set against the backdrop of the French Revolution, this is the book that made Rafael Sabatini famous.
Andr├®-Louis Moreau has good prospects as a young lawyer, but an unfair duel with the ruthlessly cruel Count de La Tour d'Azyr leaves Andr├®-Louis' best friend dead and Andr├®-Louis himself a fugitive from the king's justice. While incognito, disguised as "Scaramouche,"he becomes both a wildly popular actor and a firebrand of the Revolution. His vow to avenge his friend's murder leads him deeper into the political intrigues that surround the Revolution and to a position of power. But there are secrets to be revealed that will stun all of Paris.
One of the best historical romances of all time, Scaramouche was a bestseller upon its original publication in the United States in 1921. Today it remains a classic of swashbuckling adventure.
Genre
Classic fiction
Listen to a sample
"A plot of cunning construction, worked out with finished technique. There is just that amount of suspense which is necessary to charm the imagination of the average reader, just enough heroic gestures to satisfy the child that survives in all of us."
"One wonders if there is another storyteller so adroit at filling his pages with intrigue and counter-intrigue, with danger threaded with romance, with a background of lavish colour, of silks and velvets, of swords and jewels."
"Delightfully courtly, flowery but not dated…deservedly popular."
"All in all, this 'sheer knight-errantry' is a marvelous entertainment."