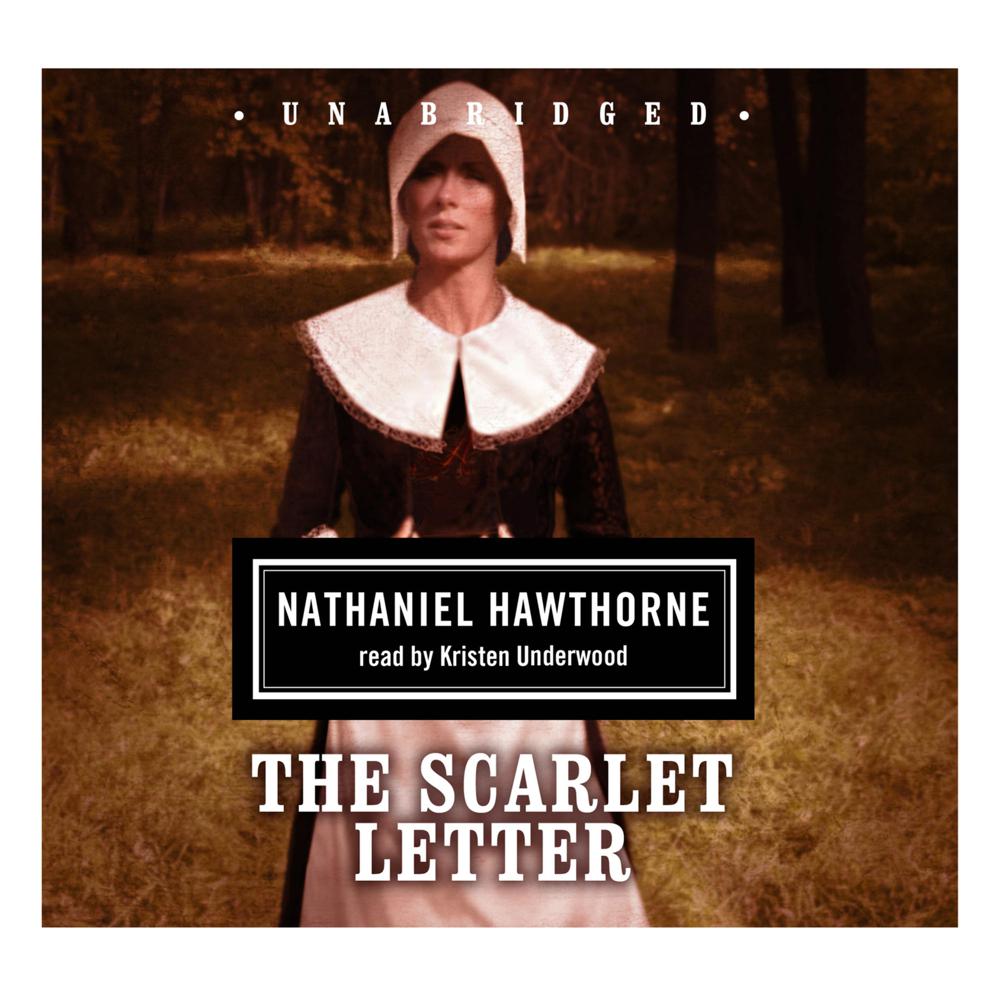 Narrated By: Kristen Underwood
Duration: 9 hours and 27 minutes
What to expect
Hailed by Henry James as "the finest piece of imaginative writing yet put forth in the country," Nathaniel Hawthorne'sThe Scarlet Letterreaches to our nation's historical and moral roots for the material of great tragedy. Set in an early New England colony, the novel shows the terrible impact of a single passionate act on the lives of three people: the fiery, tortured Reverend Dimmesdale; the obsessed, vengeful Chillingworth; and the defiant Hester Prynne, who, unwilling to name her partner in adultery, is condemned to wear a scarlet "A" on the breast of her gown for the remainder of her life. She and her illegitimate daughter become outcasts, forced to live solitary lives—until Hester's estranged husband arrives and stirs up trouble.
WithThe Scarlet Letter, Hawthorne became the first American novelist to forge from our Puritan heritage a universal classic—a masterful exploration of humanity's unending struggle with sin, guilt, and pride.
Genre
Classic fiction, Fiction: general and literary, Historical fiction
Listen to a sample
"[Nathaniel Hawthorne] recaptured, for his New England, the essence of Greek tragedy."
"The Scarlet Letter isn't a pleasant, pretty romance. It is a sort of parable, an earthly story with a hellish meaning."
"Considered a masterpiece of American literature and a classic moral study."
"The finest piece of imaginative writing yet put forth in the country."
combines the strength and substance of an oak with the subtle organization of a rose, and is great, not of malice aforethought, but inevitably. It goes to the root of the matter, and reaches some unconventional conclusions, which, however, would scarce be apprehended by one reader in twenty. For the external or literal significance of the story, though in strict correspondence with the spirit, conceals that spirit from the literal eye. The reader may choose his depth according to his inches but only a tall man will touch the bottom…very story may be viewed under two aspects: as the logical evolution of a conclusion from a premise, and as something colored and modified by the personal qualities of the author. If the latter have genius, his share in the product is comparable to nature's in a work of human art,—giving it everything except abstract form… A gloomy and energetic religious sect, pioneers in a virgin land, with the wolf and the Indian at their doors, but with memories of England in their hearts and English traditions and prejudices in their minds; weak in numbers, but strong in spirit; with no cultivation save that of the Bible and the sword; victims, moreover of a dark and bloody superstition,—such a people and scene give admirable relief and color to a tale of human frailty and sorrow.  Amidst such surroundings, then, the figure of a woman stands, with the scarlet letter on her bosom… But a writer who works with deep insight and truthful purpose can never be guilty of a lack of decency. Indecency is a creation, not of God or of nature, but of the indecent.whoever takes it for granted that indecency is necessarily involved in telling the story of an illicit passion has studied human nature and good literature to poor purpose.
"A gloomy and energetic religious sect, pioneers in a virgin land…with memories of England in their hearts and English traditions and prejudices in their minds; weak in numbers, but strong in spirit; with no cultivation save that of the Bible and the sword…Such a people and scene give admirable relief and color to a tale of human frailty and sorrow."