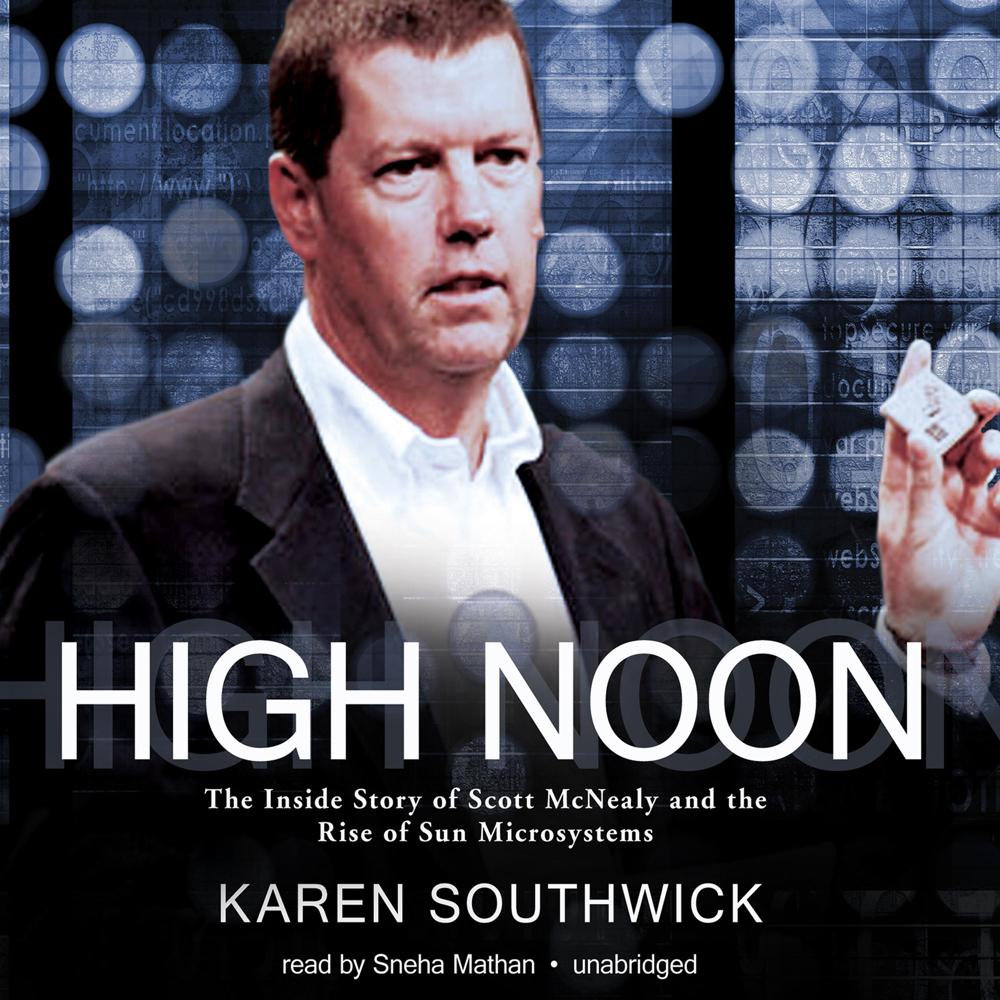 Narrated By: Sneha Mathan
Duration: 8 hours and 56 minutes
What to expect
In 1982, a little upstart named Sun was making waves in the high-tech industry with its groundbreaking workstation technology, even as early competitors dismissed the company as not worth losing sleep over. Since then, Sun Microsystems has become a formidable presence in the industry, making its own rules and taking no prisoners, and is currently poised to reach the highest point of its ascendancy—the challenge of Microsoft's dominance over the future of computing.
The driving force behind this once fledgling company is a man who has been described as brash, unconventional, ambitious, forward-looking, and sometimes his own worst enemy. Scott McNealy turned Sun into the multibillion-dollar success it is today—a developer of innovative software like Java that is revolutionizing the computing landscape.
High Noon is the inside story of Sun's rise to power, from its shaky start in Silicon Valley through its transformation under the aggressive and inspirational leadership of McNealy. Karen Southwick reveals the behind-the-scenes maneuverings of McNealy and Sun, with candid interviews from the key players and insights into the inner workings of the high-tech industry.
This book examines how scrappy underdog Sun overcame its larger and supposedly tougher competitors, combining hard work, tenacity, and talented people to build a more innovative and flexible company.
Among High Noon's revelations:
–A new perspective on how the complex, contradictory McNealy shaped his company and fashioned its strategy
–Insight into central issues facing the high-tech industry, such as network computers and the future of the Internet
–An insider view of the maneuverings of industry powerhouses, including Microsoft, Oracle, Netscape, IBM, and Intel
–Both entertaining and instructive, High Noon offers valuable lessons for taking charge of your destiny and succeeding in a fast-paced, unpredictable, and even hostile environment
Genre
History of specific companies / corporate history, History of Computing, digital and information technologies, History of engineering and technology
Listen to a sample