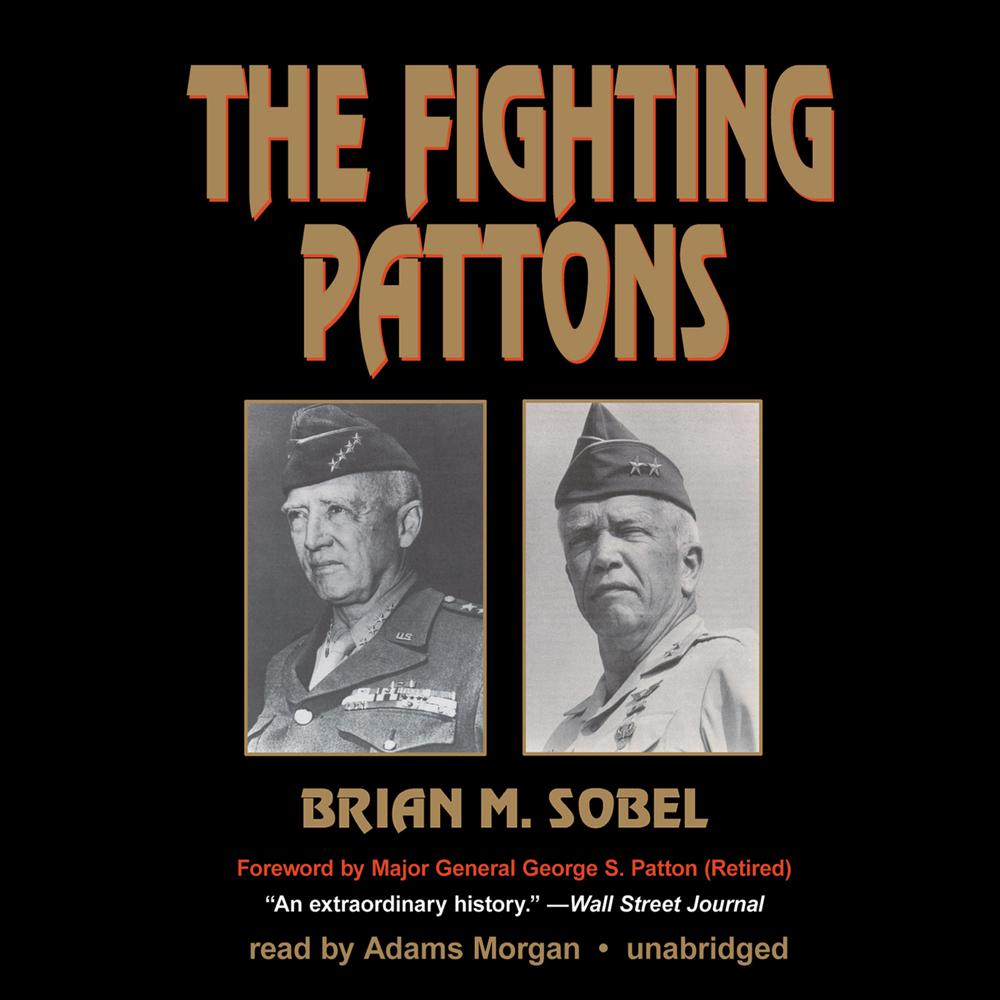 Narrated By: Adams Morgan
Duration: 14 hours and 6 minutes
What to expect
This book gives readers a unique look at a bold and legendary general, and the compelling story of his only son, who followed in his father's footsteps.
In America's triumph over Nazi Germany, no name was more legendary than Patton, the general feared and admired even by his enemies. While Patton cut a path of victory in Europe, his son was growing up in his father's footsteps, rubbing shoulders with the sons and daughters of presidents, generals, and kings. Decades later, George S. Patton would get his chance to prove his valor. But this was a different kind of war, in a place called Vietnam.
Brimming with never-before-published information, plus interviews with such intriguing historical figures as Richard Nixon and General William Westmoreland, The Fighting Pattons captures a remarkable family through seasons of tragedy and victory. From their actions on the field to the abiding sense of duty that motivated them, here are two men who found a home in war, two men who served with brilliance, loyalty, and above all, an abiding commitment to the men who followed them into battle.
Using a biographical format, this book provides a personal and candid look at General George S. Patton and his son. It is the most personal view of the Patton legacy ever presented.
Genre
Biography: historical, political and military, True war and combat stories
Listen to a sample
"An extraordinary history of one American family's love of war."
"I fought in World War II under General Patton and young George fought under my command in Vietnam. Thus I knew them both in peace and in battle. Your book describes them well."
"I have never read a more insightful and personal account of Patton the man than in Brian Sobel's The Fighting Pattons…The Fighting Pattons is personal, poignant and undeniably powerful."
"[Morgan] narrates with a lively, spirited attitude, creating a fast-moving look into the Patton family history."
"Sobel presents a balanced portrayal of the men and their myths…The strength of this book rests in Sobel's profile of the junior Patton, with his anecdotes and pointed thoughts on Vietnam, the media, the Gulf War, nuclear weapons, and today's army."