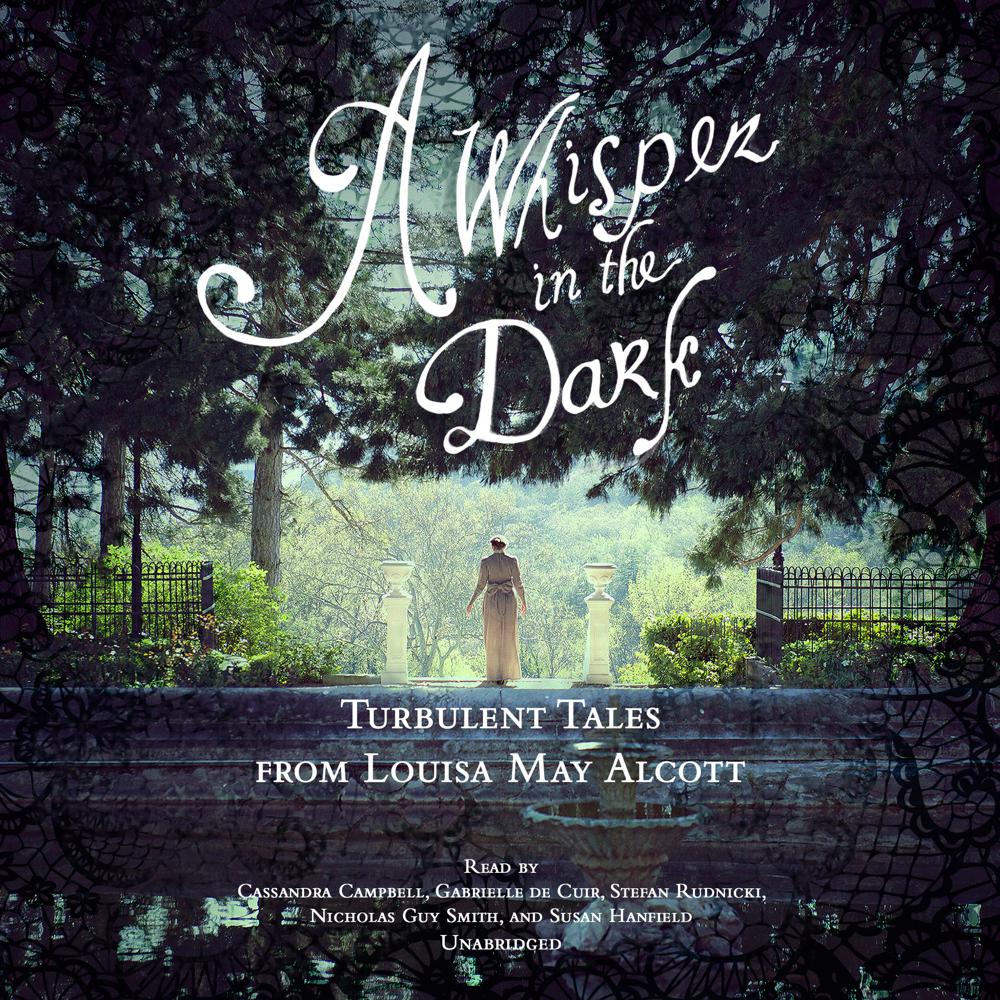 Narrated By: various narrators, Cassandra Campbell, Gabrielle de Cuir, Stefan Rudnicki, Nicholas Guy Smith, Susan Hanfield
Duration: 10 hours and 44 minutes
What to expect
From the author of Little Women comes a collection of gothic, romantic, and spellbinding tales guaranteed to surprise and delight.
This collection represents the best of Alcott's adult oeuvre. The stories in this volume display dramatic intensity and thrilling, suspenseful plots that show Alcott to be a complex and passionate writer. Listeners will discover within this maelstrom of murder, deceit, obsessive desire, treachery, duplicity, and betrayal that love and honor can still conquer all.
The book takes its title from the tale "A Whisper in the Dark," arguably Alcott's gothic masterpiece, a story of imperiled innocence. Also featured are "The Mysterious Key and What It Opened," "The Abbot's Ghost; or, Maurice Treherne's Temptation: A Christmas Story," "La Jeune; or, Actress and Woman," "Ariel: A Legend of the Lighthouse," and "The Skeleton in the Closet."
Genre
Fiction: general and literary, Short stories, Thriller / suspense fiction, Classic fiction
Listen to a sample
"This story collection is composed of twelve gothic dramas delivered by five narrators. Their accomplished portrayals capture the straitlaced manners and mores of the Victorian era…Cassandra Campbell's polished portrayal of Bedford, the stately butler in 'The Mysterious Key,' is also memorable. The mature and spirited portrayal of Maurice's rehabilitation in 'The Abbot's Ghost,' a Christmas tale of intrigue, is especially engaging. Together, the accomplished narrators invoke intrigue, suspense, and provocative themes, none of which are what most listeners expect in the work of Alcott."