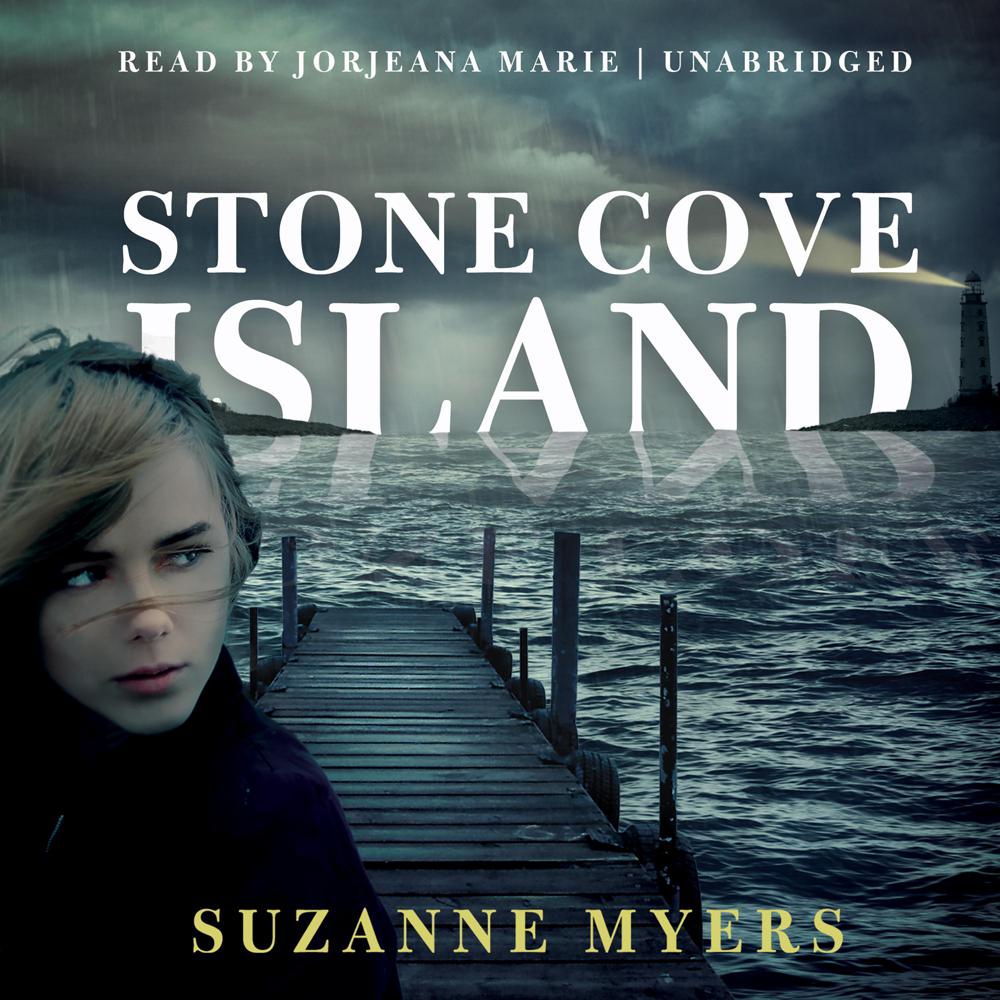 Narrated By: Jorjeana Marie
Duration: 6 hours and 33 minutes
What to expect
When a catastrophic hurricane devastates Stone Cove Island, a quaint New England resort community, everyone pulls together to rebuild. Seventeen-year-old Eliza Elliot volunteers to clean out the island's iconic lighthouse and stumbles upon a secret in the wreckage: a handwritten letter. On first glance, it hardly makes sense. But the longer Eliza studies it, the more convinced she becomes that it's an anonymous confession to a thirty-year-old crime: the unsolved murder of a local teen named Bess Linsky.
Soon Eliza finds herself in the throes of an investigation she never wanted or asked for. As Stone Cove Island fights to recover from disaster, Eliza plunges the locals back into a nightmare they believed was long buried.
Everybody is a suspect. Everywhere she turns, there might be an enemy. And everything she ever believed about her hometown is false.
Genre
Children's / Teenage fiction: Crime and mystery fiction, Children's / Teenage fiction: Family and home stories, Children's / Teenage personal and social topics: Families and family members, Children's / Teenage fiction: Relationship stories – Romance, love or friendship
Listen to a sample
"Don't just tell me a mystery; give me a world. Suzanne Myers delivers a hurricane-ravaged island shimmering with atmosphere and dense with secrets. This tight, terrific tale had me turning pages all night long."
"Myers' debut has an interesting plot, is written in a language appropriate for its intended audience, and has an important theme, change, at its center."
"The tension between Eliza's need to [solve the murder] and the possibility that her discoveries could hurt those she loves is mined to brilliant effect, rendering each suspect villainous and sympathetic by turns. [Has] a final, stunning twist…Taut and atmospheric."
"The youthful voice of Jorjeana Marie is perfect for this easy-paced debut…Marie's skillful rendering of youthful characters Eliza, Ben, and Joe and their search for answers is age appropriate and authentic. A more mature tone characterizes Eliza's parents and the secretive townspeople who are determined to stop Eliza's investigation into the decades-old crime. Marie assumes an edgy quality that adds to the suspense as long-buried secrets emerge in a mystery that will appeal to both young adult and older listeners."
"An atmospheric thriller where nothing is as it seems, and everyone has a twisted secret to hide, Stone Cove Island keeps you guessing from page one. It might also make you think twice about what goes on behind closed doors in that quaint little vacation town you love so much."
"A classic suspense tale, a Hitchcock movie for teens. I read it in one hungry gulp."